Donald Trump Claimed Chinese Companies Will Pay for Extra Tariffs, but They're 'Almost Entirely' Paid by U.S. Businesses Instead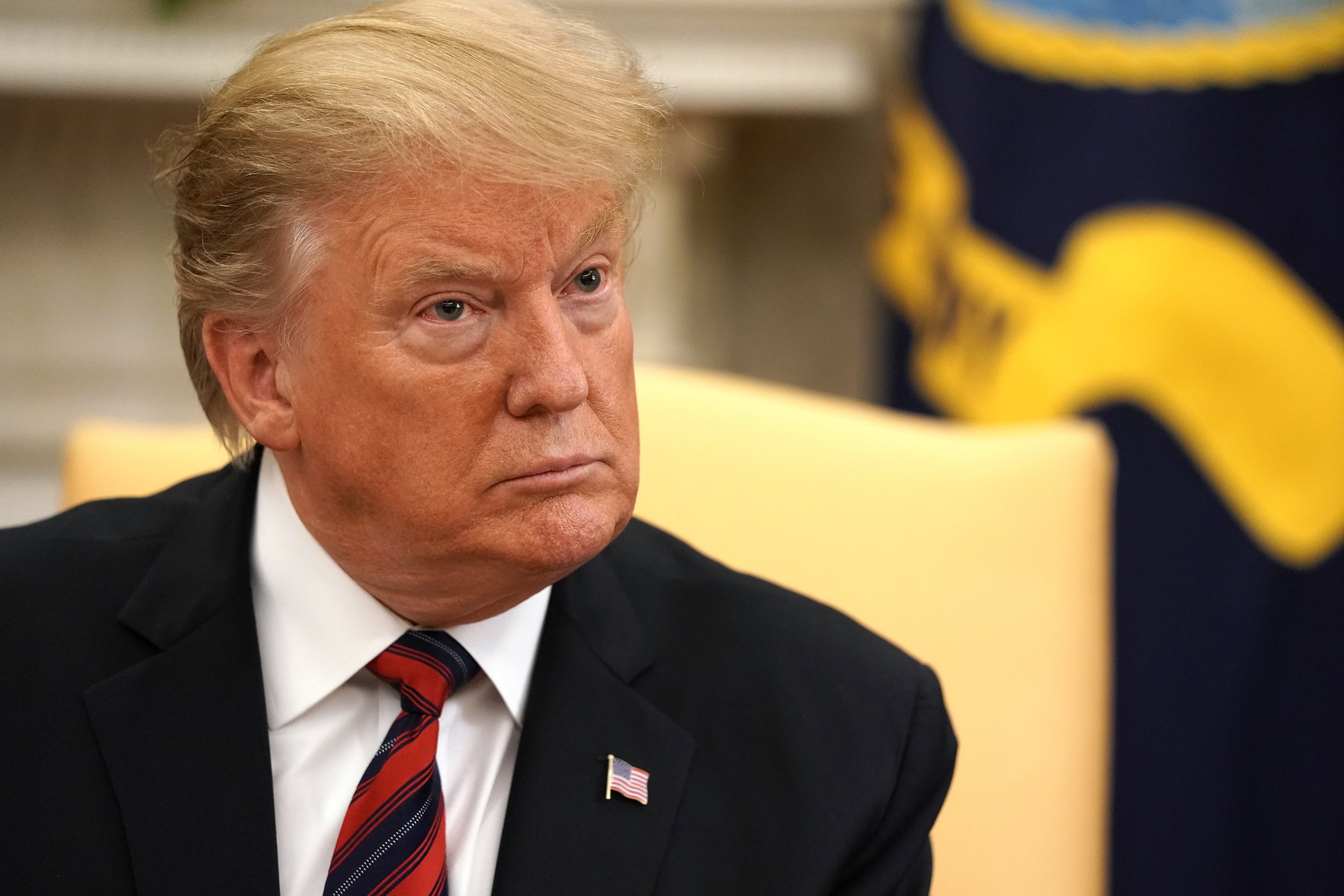 President Donald Trump's claims that the new tariffs imposed on Chinese goods are paid for by Chinese companies have been discredited by a new report.
According to research from the International Monetary Fund (IMF), U.S. importers are paying "almost entirely" for the increased levies imposed by the Trump administration.
The world's two largest economies have been locked in a trade dispute for more than a year. Earlier this month, Washington announced a 25 percent punitive tariff on thousands of Chinese products. In turn, Beijing retaliated by imposing tariffs as high as 25 percent on 2,500 U.S. goods worth a combined $60 billion in annual exports.
However, while Trump suggested the U.S. held all the cards in the dispute and that businesses would leave China to avoid paying increased levies, the IMF believes the bills are being footed by U.S. companies instead.
"Tariff revenue collected has been borne almost entirely by U.S. importers," the IMF said on May 23. Basing its research on data from the U.S. Bureau of Labor Statistics, the organization said American companies faced a lose-lose scenario.
To cope with higher tariffs, they could either leave prices unchanged, which would dent their profits, or they could raise the prices to ensure profits remain stable. The latter path, however, would involve passing on the costs to the consumers.
"While the direct effect on inflation may be small, it could lead to broader effects through an increase in the prices of domestic competitors," the IMF said.
The warning echoed Larry Kudlow's admission that consumers in the U.S. and China would end up shouldering the financial consequences of a trade war. Speaking to Fox News Sunday earlier this month, the White House economic adviser conceded that American consumers "will suffer" along with their Chinese counterparts as a result of increased tariffs.
"Both sides will pay in these things," Kudlow said. "The Chinese will suffer GDP losses and so forth."
The graphic below, provided by Statista, illustrates how existing and proposed U.S. tariffs would become much higher than those of other advanced economies.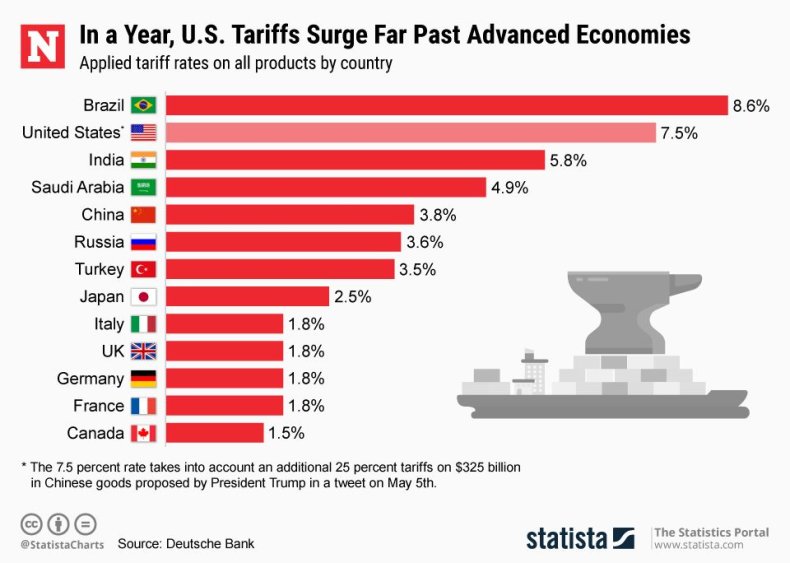 On Thursday, Trump reiterated his belief that Washington would raise "hundreds of billions of dollars" in tariffs from China and that those funds would contribute to a $16 billion bailout package for the American agricultural sector.
"We'll be taking in, over a period of time, hundreds of billions of dollars in tariffs and charges to China, and our farmers will be greatly helped," Trump said Thursday while speaking to farmers and ranchers in the Roosevelt Room. "This support for farmers will be paid for by the billions of dollars our treasury takes in."