What Is Economic Warfare? U.S. Trade War With China Could Spell Doom For Investors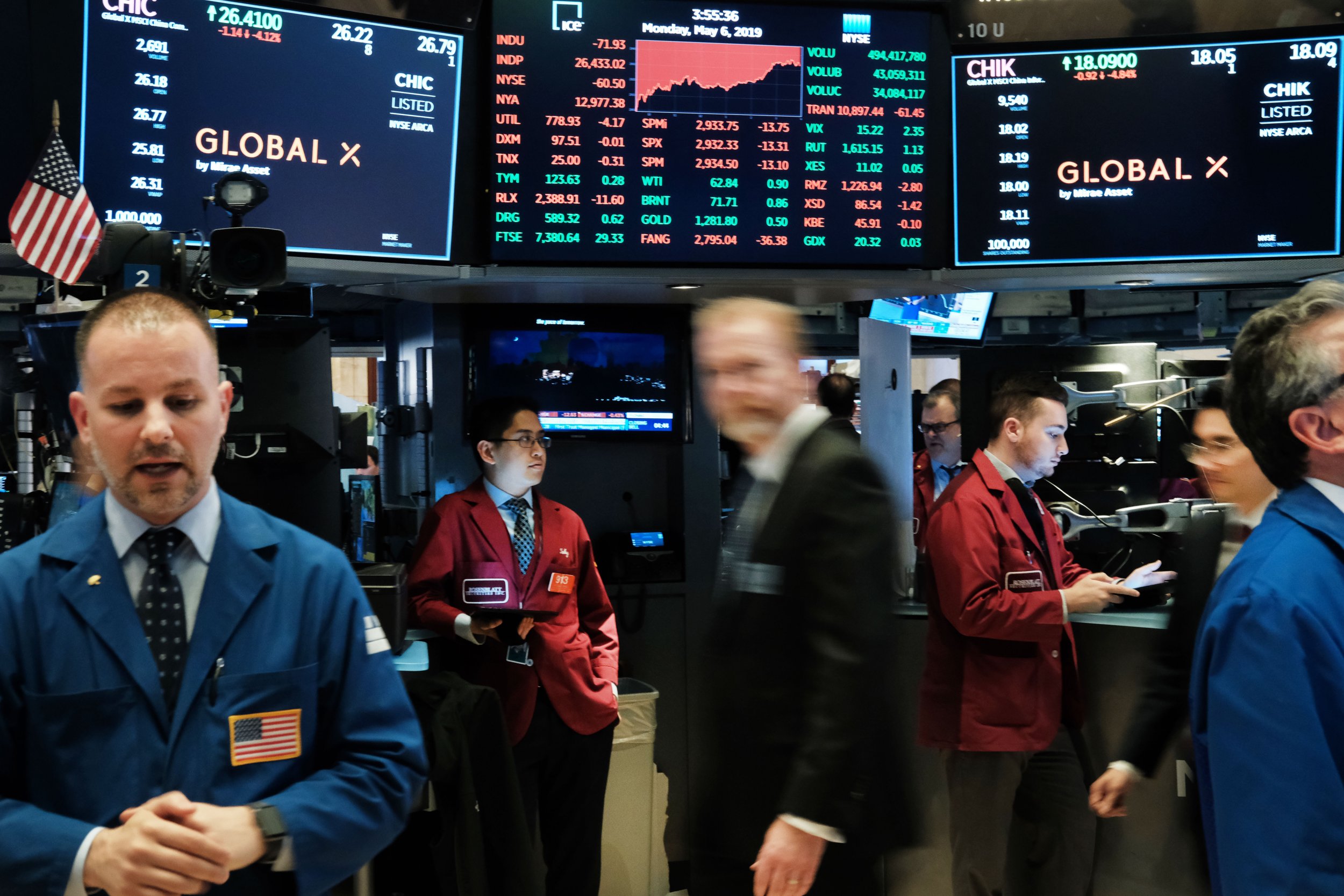 Wall Street could be set for a protracted spell of "economic warfare" should tensions between the U.S. and China continue to escalate, analysts have warned.
The two countries have been locked in a trade dispute for over a year, and last week Washington announced a 25 percent punitive tariff on thousands of Chinese products, which prompted Beijing to retaliate by imposing tariffs as high as 25 percent on 2,500 U.S. goods worth a combined $60 billion in annual exports.
Earlier this week, President Donald Trump suggested the U.S. held all the cards in the dispute, suggesting businesses would leave China to avoid paying increased levies.
On Tuesday, Trump toned down the rhetoric, suggesting there was still a possibility of striking a deal with Beijing. The president stressed that Washington would do so only "when the time is right" and if it deems the agreement advantageous.
While Trump left the door open on a compromise, analysts believe both countries are rapidly running out of time to strike a deal.
"Unless a deal can be struck quickly in the coming weeks, markets will need to prepare themselves for an extended period of economic trench warfare," said a research note from DWS Investment Management, a division of Deutsche Bank. "And large listed U.S. companies in particular could well find themselves in the line of fire."
DWS then expanded on the concept of "economic trench warfare," explaining that it signaled a potential change of strategy from Beijing. So far, China has waited and hoped "U.S. pressure eventually goes away," while at the same time aiming to "strategically inflict pain" on the world's largest economy.
However, DWS argued that this particular approach has not worked out and that Beijing could now be prepared to double down on its convictions to secure some long-term political and financial gains.
"The nature of trade wars is that they foster nationalist sentiment and jingoism," DWS said. "The first shots are fired in the hope of quick victories. And before you know it, both sides are stuck in the trenches, with no obvious and politically feasible way out."
The graphic below, provided by Statista, illustrates how existing and proposed U.S. tariffs will become much higher than those of other advanced economies.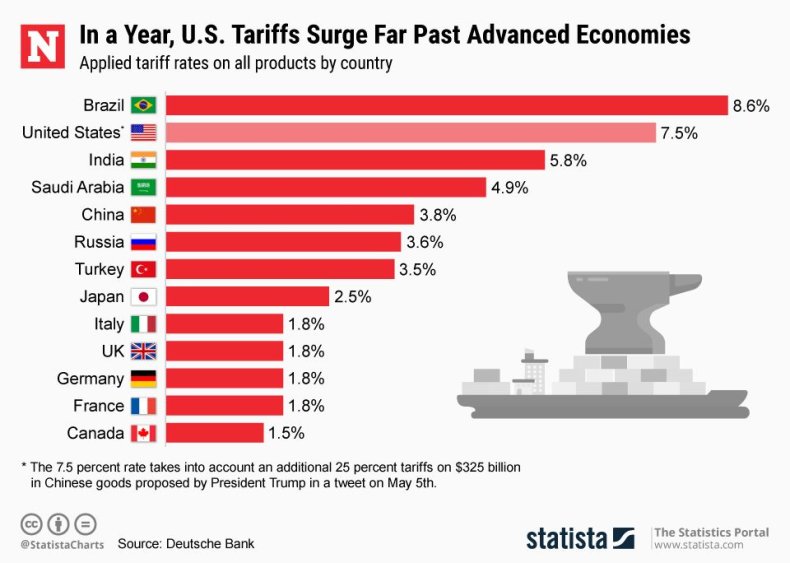 Despite the warnings, a modicum of calm returned to the markets on Tuesday, after Wall Street suffered heavy losses in the first session of the week. At the time of this writing, all three main indices were in positive territory, with the S&P 500 and the Nasdaq Composite Index just shy of a 1 percent gain.
That came after U.S. stocks endured their worst session since early January on Monday, with the S&P 500 index and the Dow Jones Industrial Average losing around 2.4 percent and the Nasdaq falling 3.4 percent.
According to Dow Jones Market Data, both the S&P 500 and the Dow Jones Industrial Average are on track for their worst start to the month through May 13 since 1970.