Trump Financial Crimes Investigation Was 'Buried,' Kirschner Says
An investigation into potential financial crimes allegedly committed by former President Donald Trump was "buried" at a time when Trump's legal team was investigating the FBI's Russia probe, former federal prosecutor Glenn Kirschner said Thursday.
Special counsel John Durham, who led a 3 1/2-year probe that looked into the details of the 2016 FBI Trump-Russia collusion report, was asked to investigate suspected financial crimes that involved Trump, according to a report released by The New York Times on Thursday.
The report revealed that Durham at that time opened a probe into potential financial crimes involving Trump after former Attorney General William Barr asked him to do so.
"While they [Trump's legal team] were globe trotting, meeting with Italian government officials, those government officials said I can't help you on the origins of the Trump-Russia investigation, but we do have evidence of financial crimes by Donald Trump," Kirschner said, citing the Times report.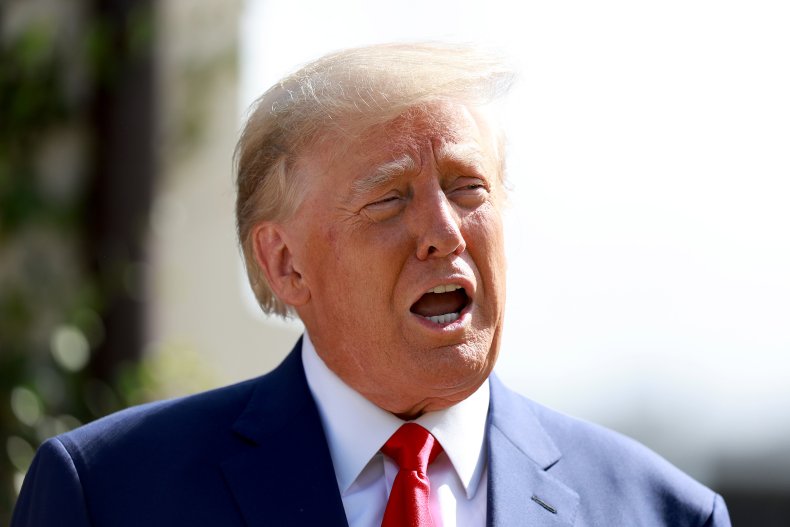 The recently revealed financial crimes allegations come at a time when Trump is already facing a number of criminal probes. He is being investigated for mishandling classified documents, which the FBI seized from his Mar-a-Lago home in August, and his alleged involvement in efforts to overturn the 2020 presidential election on January 6, 2021, when his supporters stormed the U.S. Capitol.
Trump has repeatedly denied any wrongdoing and continues to criticize the Department of Justice and FBI.
Interviews by the Times with current and former officials revealed that Barr and Durham never announced that they were expanding their probe to look into suspected financial dealings that involved Trump based on a tip from Italian officials. Details of the tip remain unclear.
Kirschner argued that at that point, another prosecutor, not Durham, should have been assigned to investigate the information provided by the Italian officials.
"That's not what Bill Barr did," Kirschner said. "No, he said to John Durham, 'Why don't you just look into this one yourself' and it was serious. They said they even opened the criminal investigation into this allegation of financial crimes by Donald Trump and then it got buried.
"We know nothing about it. We don't know whether charges should have been brought but were killed by some combination of Durham and Bill Barr. We have no idea what happened. So I suspect this is just one of the first big old shoes to drop about what was going on in this Durham investigation."
Durham's Russia investigation ended with Russian analyst Igor Danchenko acquitted on four counts of lying to the FBI. The case revolved around the so-called Steele dossier, a since-discredited report presented by retired British spy Christopher Steele to the FBI looking into allegations of collusion between the 2016 Trump campaign and Russia. Danchenko was the source of much of the information in the dossier.
Newsweek reached out to Trump's media office for comment.