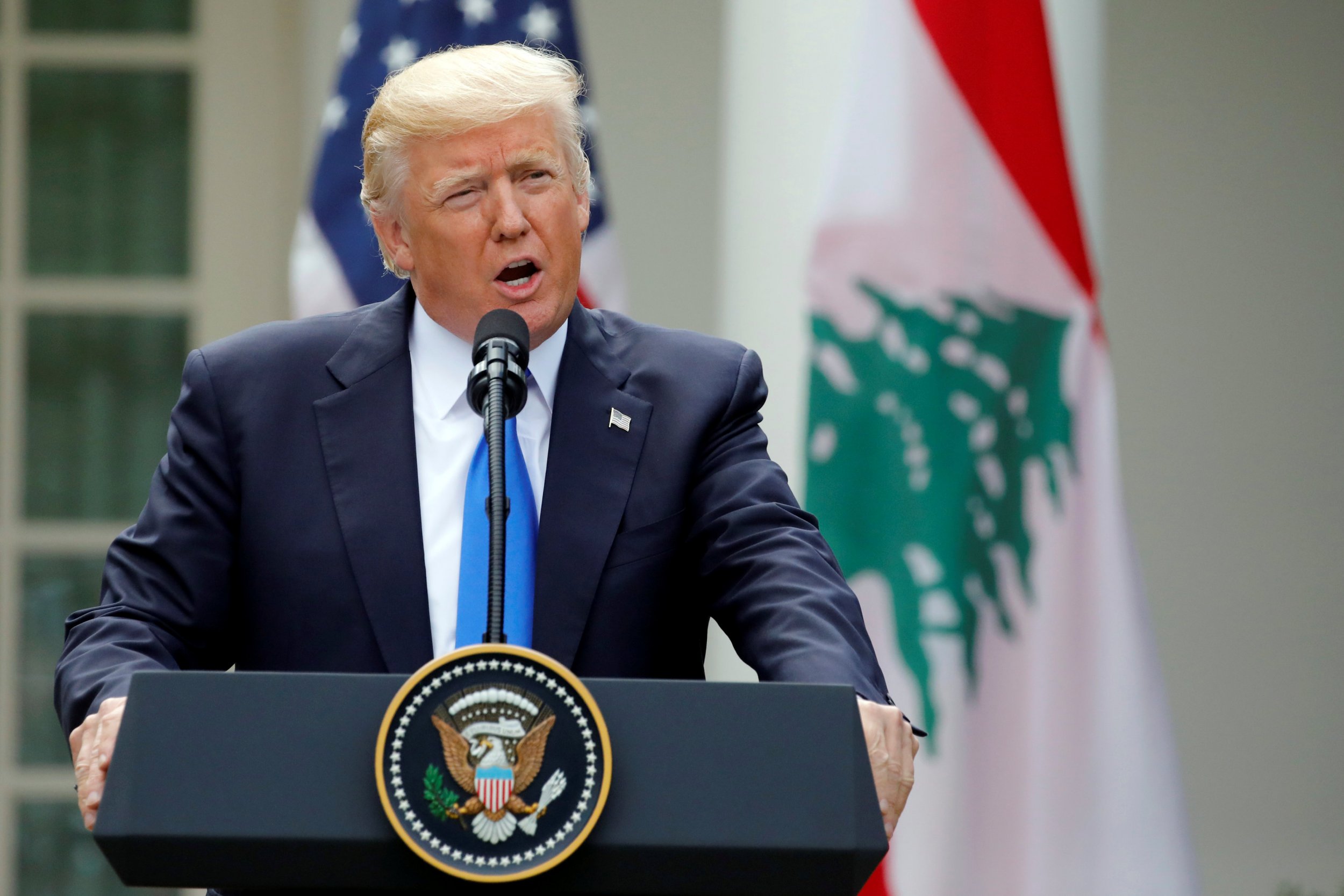 Asked on Tuesday whether he intends to fire Attorney General Jeff Sessions, President Donald Trump gave almost the exact same response he once did when asked a similar question about former FBI Director James Comey. Less than a month later, Trump fired Comey.
During an unrelated press conference on Tuesday, Trump said about Sessions, "We will see what happens. Time will tell, time will tell."
On April 12, when Maria Bartiromo of Fox Business Network asked Trump if it was too late to fire Comey, then the FBI director, Trump responded: "It's not too late," adding, "But, you know, I have confidence in him. We'll see what happens. It's going to be interesting." Less than a month later, on May 9, Trump fired Comey.
Related: Did the acting FBI director get money from Hillary Clinton?
Trump has also made similar comments about Robert Mueller, the Department of Justice special counsel who is overseeing the FBI's investigation into Russian meddling in the 2016 presidential election. Asked by Fox News in June if Mueller should step down, Trump responded, "We're going to have to see." Mueller remains in the post.
Fans of Trump's former television program, The Apprentice, will undoubtedly find the comments familiar. Not only was his catchphrase on the show "you're fired," as one reporter pointed out at the press conference on Tuesday, but the show also revolved around the drama of who would get fired week after week. He has teased hires, too, announcing during his campaign a list of potential Supreme Court nominees, and tweeting after the election about his Cabinet picks, "I am the only one who knows who the finalists are!"
Trump's comments about Sessions came at a moment of tension between the president and the attorney general. In an interview with The New York Times on July 19, Trump said he would not have appointed Sessions to the post if he knew Sessions would recuse himself from investigations into Russian meddling. Since that interview, Trump has referred to Sessions as "our beleaguered A.G." and tweeted that Sessions "has taken a VERY weak position on Hillary Clinton crimes."
Also during the press conference on Tuesday, Trump said in response to questions, "I am disappointed in the attorney general. He should not have recused himself.... I would have, quite simply, picked somebody else." He later added, "I want the attorney general to be much tougher on the leaks from intelligence agencies."
Chuck Cooper, Sessions's lawyer and longtime confidant, was not immediately available on Tuesday to respond to the president's comments.