Trump Firing People Should Land Him in Jail, Former Bush Ethics Lawyer Says
If President Donald Trump fires people because of the FBI raid on his attorney's office, he should wind up in jail, a former White House ethics lawyer said.
Authorities searched and seized material from attorney Michael Cohen's office and home on Monday. Speaking with reporters after the raid, Trump said friends had suggested he fire Special Counsel Robert Mueller, who is investigating Russian meddling in the 2016 election.
On Tuesday, The New York Times reported that Trump tried to remove Mueller in December, and CNN said that the president is considering firing Deputy Attorney General Rod Rosenstein, who is overseeing the probe. Also on Tuesday, White House Press Secretary Sarah Huckabee Sanders told reporters that Trump "certainly believes he has the power" to terminate Mueller.
And on Twitter Wednesday, Trump called the Russia probe "fake" and "corrupt," adding that "Mueller is [the] most conflicted" person involved in the investigation, "except Rosenstein."
Related: Trump 'believes he has the power' to fire Mueller. Is he right?
But firing people involved in the investigation could have major repercussions for Trump, according to Richard Painter, who served as chief ethics lawyer during the President George W. Bush administration.
"Trump tried to put the fix in on the US Attorney's office in New York — and failed," Painter tweeted on Wednesday, along with a link to an article about the federal prosecutor's office that oversaw the Cohen raid. "If he starts firing people over this he can pack his bags and go directly to jail."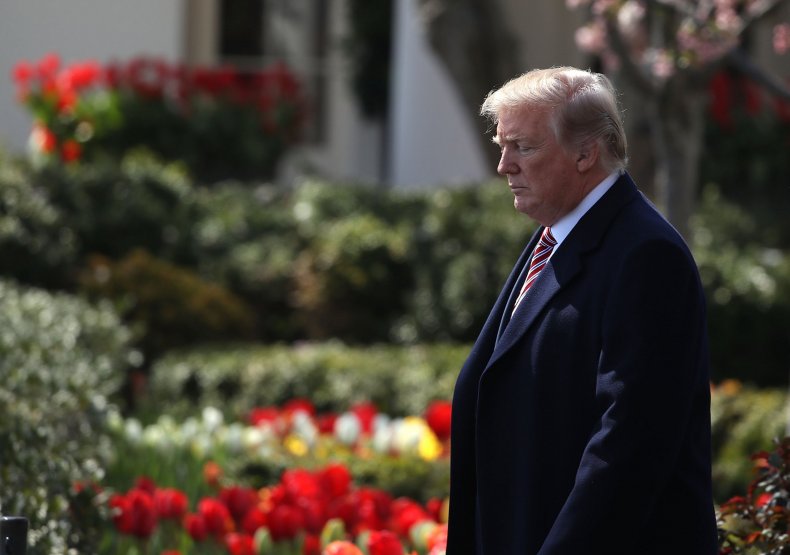 Painter was referring to a report by ABC News claiming that Geoffrey Berman, the United States attorney for the Southern District of New York, recused himself from the Cohen matter. Trump fired the previous lead attorney in that office and reportedly personally interviewed Berman for the job, a move that legal analysts have said is unusual. Berman made a campaign contribution to Trump.
A spokesman for the Southern District of New York declined to comment to Newsweek about the ABC News report.
Painter was unavailable on Wednesday morning to elaborate on his tweet. But he was likely referring to the fact that firing investigators could bolster arguments for obstruction of justice, which Mueller is already said to be considering.
Painter has previously made similar comments. In March, he tweeted, "At the rate he is going with obstruction of justice and abuse of power we simply can't wait. The Constitution says the House and Senate have a job to do. It's [time] to do it."