Food Stamp Enrollment Reaches Lowest Level in 8 Years—That May Not Be Cause for Celebration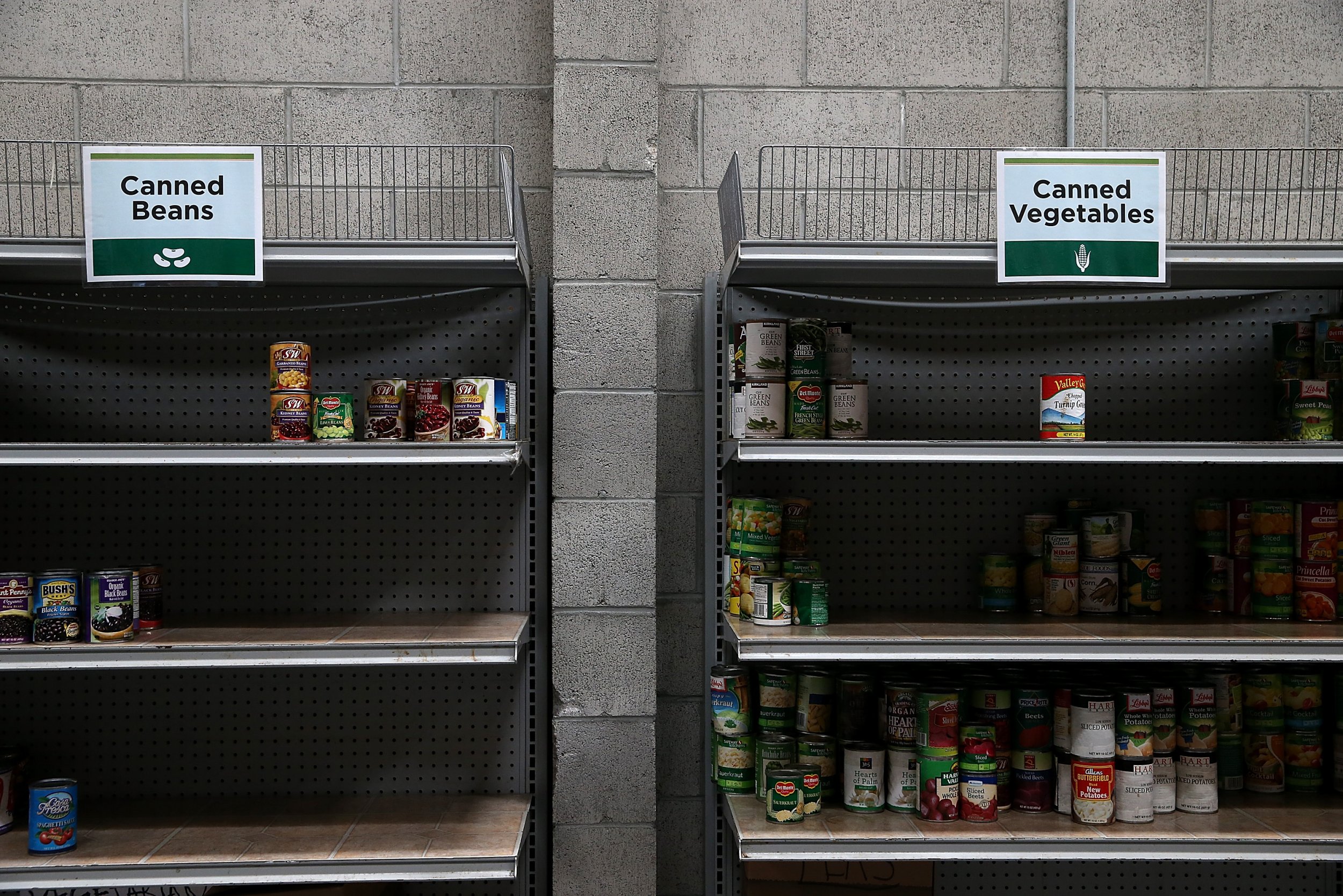 Manna Food Center, which feeds about 4,000 families in the Washington D.C. suburbs of Maryland each month, has noticed a change since President Donald Trump took office. Immigrants, who once benefited from food assistance, have stopped signing up for Supplemental Nutrition Assistance Program (SNAP) benefits.
"There has been so much fear over these past two years," said Fresia Vasquez-Haber, Manna's community outreach coordinator. While some illegal immigrants are ineligible for SNAP, also known as food stamps, most permanent residents, children and the elderly are able to apply for the program. But in order to apply, says Vasquez-Haber, a number of questionnaires and forms need to be filled out with personal information. "They feel threatened and don't want to continue the process," she explained. More than 20 percent of families that have applied for food stamps with Manna have recently asked for their cases to be closed, the center reports.
Since taking office in 2016, President Donald Trump has instituted a policy of anti-immigrant rhetoric and action. The president has repeatedly called for a $25 billion wall on the U.S. southern border, ordered an additional 15,000 immigration and border control agents and banned non-immigrant and immigrant visas from certain Muslim-majority countries. He has threatened to pull federal funding from and sue sanctuary cities, referred to immigrants as "animals" and "rapists" on numerous occasions, ended the DACA program and ended temporary Protected Status for 5,300 Nicaraguans, 50,000 Haitians, 57,000 Hondurans and 200,000 El Salvadorians.
Most recently, the president requested an expansion of immigration detention sites, added a question about U.S. citizenship to the 2020 census, revoked rules limiting the detention of pregnant migrant women, invoked a "zero-tolerance" policy to prosecute all immigrants entering the U.S. from the southern border and separated 2,300 migrant children from their parents.
Those actions have not gone unnoticed by immigrant families living throughout the United States, and their fear impacts their decision to apply for food assistance or even wait in line at food banks.
"I've been in touch with a lot of food banks and networks," said a senior policy official at Feeding America. "There is a fear and chilling effect from political rhetoric and policy changes around immigration, it's really concerning," he explained.
"We've heard anecdotal stories from our network where immigrants have just people stopped applying for SNAP benefits, others have unenrolled from the program," he continued. "We've heard similar stories at food pantries, where people stopped showing up and lines went from long to totally barren."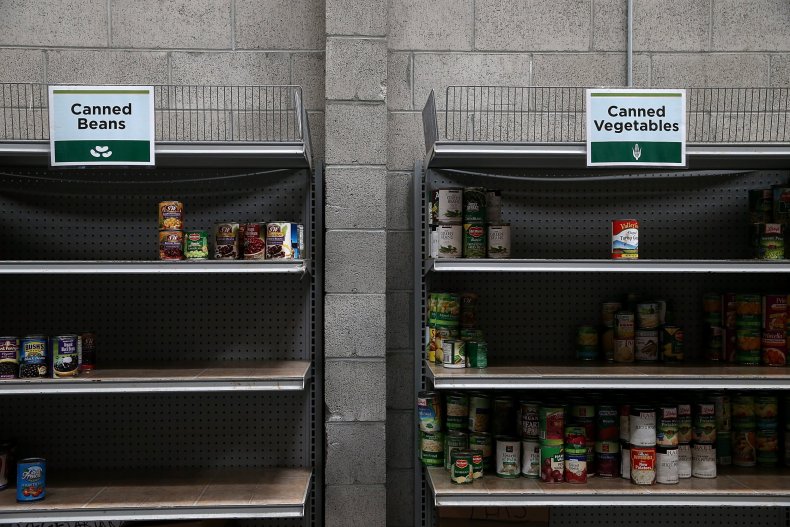 Enrollment in SNAP recently reached its lowest level in eight years. The Trump administration celebrated the news, crediting the growing economy and efforts to crack down on welfare fraud for the low numbers.
Brynne Keith-Jennings, senior research analyst in food assistance at the Center on Budget and Policy Priorities, also cites fear of deportation for a decline in enrollment. "Nothing has changed legislatively with SNAP, but with looming immigration enforcement there's fear that eligible immigrants are afraid or don't want to apply," she said. "Food banks I've talked to have mentioned that."
To be sure, the concerns of immigrants are not the only reason for declining enrollment figures. An improving economy and low unemployment rate has given some families the boost they need to increase their earnings and graduate from the food stamp program. Unlike other welfare programs, SNAP is designed to be counter-cyclical, which means its rolls increase during bad economic times and then contract during periods of recovery.
To receive SNAP benefits continuously, able-bodied adults must work at least 80 hours a month or attend 80 hours of job training or educational activities each month. But during economic downturns many states chose to wave those requirements. Some states, like Wisconsin, Florida and Kansas, have recently ended their waiver programs, kicking hundreds of thousands of adults off of food assistance programs and lowering their roll numbers. Evaluating work requirement waivers on a statewide level, however, can overlook microtrends of unemployment. The unemployment rate in Wisconsin is just 2.8 percent, but Iron County in the northeast of the state has an unemployment rate of nearly 8 percent.
Even with enrollment at an eight-year low, numbers are still much higher than they were pre-recession. Around 42 million Americans currently participate in the SNAP program, "that's pretty striking," said Matt Knott, president of Feeding America.
At Manna Food Center, Vasquez-Haber says food insecurity is higher than she's ever seen it. "The number of people we feed is growing and growing, every month. Especially this year, we're seeing so many new people." But, she explained, longer-term solutions are impossible when immigrant families feel insecure or threatened. "I've never seen more fear than I have over these last two years."
The White House did not respond to requests for comment.
Food Stamp Enrollment Reaches Lowest Level in 8 Years—That May Not Be Cause for Celebration | U.S.