As Donald Trump continues to blast Democrats for launching a Russia collusion "witch hunt" against him when he first ran for president, new testimony in the ongoing trial against attorney Michael Sussman may give the former president new information to bolster his charges.
On Friday, Hillary Clinton's former campaign manager Robby Mook testified that the then-Democratic presidential nominee approved the release of information about Russia's Alfa Bank in 2016, even though officials were not "totally confident" about its legitimacy.
At the time, senior policy adviser Jake Sullivan released a statement from Clinton's campaign saying, "This could be the most direct link yet between Donald Trump and Moscow. Computer scientists have uncovered a covert server linking the Trump Organization to a Russian-based bank."
Mook was called to the stand on Friday by Sussman's defense. Sussman, Clinton's former campaign lawyer, is standing trial for allegedly lying to the FBI about his motives in informing the bureau about possible computer contacts between the Trump Organization and Alfa Bank, which has Kremlin ties and is one of the most powerful financial institutions in Russia.
The case is focused on whether Sussman tried to conceal his ties to Clinton to avoid seeming as if he was bringing the information to the FBI for partisan reasons. Sussman has pleaded not guilty to the charge.
Under cross-examination, Mook said that the information had been handed down from "people that had expertise in this sort of matter" and that he hoped by sharing it with a reporter it could be determined if the information was "accurate" or substantive."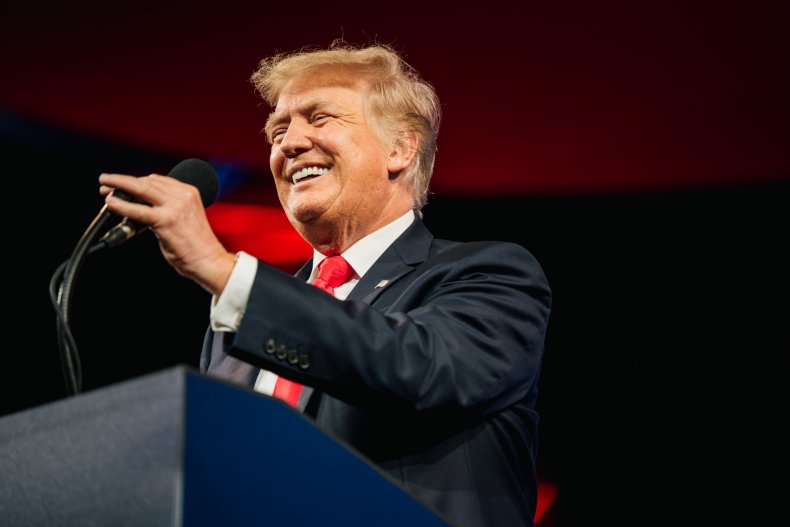 The former campaign manager said he couldn't recall whether he asked Clinton about signing off on the allegations about Trump and Russia before or after the information was shared with the media. "All I remember is that she agreed with the decision," Mook said.
Speaking generally about the Russian collusion allegations, Mook said, "We thought this was highly suspect, and, if it was true, we wanted the American public to know about it for sure." He added that the campaign had not thought the allegations would become a "silver bullet."
Trump has repeatedly referred to special counsel Robert Mueller's probe of Russian interference in the 2016 presidential election, among other investigations, as a "witch hunt." Investigators were looking into whether Trump's campaign colluded with Russian agents to influence the 2016 election, but Mueller found no evidence of a criminal conspiracy.
"The single greatest Witch Hunt in American history continues. There was no collusion, everybody including the Dems knows there was no collusion, & yet on and on it goes. Russia & the world is laughing at the stupidity they are witnessing. Republicans should finally take control!" the former president tweeted in 2018.
Twitter users were quick to react to Mook's comments, suggesting that he had effectively ended his career by revealing the information about Clinton. Others hinted he might be targeted by the Clinton camp.
"Condolences to the Mook family on his impending suicide," one user tweeted.
"Robby Mook just spilled the beans on Hillary during the Michael Sussman trial. Prayers for Robby!" another wrote.
"We're going to get out ahead of this and say: Robby Mook didn't kill himself," conservative strategist firm X Strategies tweeted.
In a separate case, Trump is suing Clinton in a defamation lawsuit concerning the collusion claims. Clinton's attorneys have argued that the statute of limitations on the former president's claims has expired.
Newsweek reached out to Trump's office for comment.