President Donald Trump's personal lawyer Rudy Giuliani said he's "not worried" about the possible release of Special Counsel Robert Mueller's full report on his two-year investigation into Russian election interference, saying House Judiciary Committee Chairman Jerrold Nadler should have access to "everything" from the probe.
"Except for little quibbles, I'm not worried about the report at all," Giuliani, a former New York City mayor and prosecutor, said Sunday on CBS's Face the Nation. He argued that Nadler should "get all the information" contained in the nearly 400-page report.
"[Attorney General William Barr] has said he's going to put up the maximum amount of information possible," he said. "The only thing that will stop him will be legal barriers."
Mueller concluded his investigation into Russian interference in the 2016 presidential election last month, submitting his final report on March 22 to the Justice Department, overseen by Barr. The attorney general then quickly released a summary of the findings on March 24, revealing that Mueller had not established that Trump or his campaign team had conspired with Russia. However, Mueller did not draw a conclusion as to whether or not the president had obstructed justice by interfering with the probe.
In his letter, Barr quoted Mueller's report as saying: "[T]he investigation did not establish that members of the Trump Campaign conspired or coordinated with the Russian government in its election interference activities." The attorney general quoted another portion of the report that said: "while this report does not conclude that the President committed a crime, it also does not exonerate him."
Legal experts, such as Fox News judicial analyst Judge Andrew Napolitano, have pointed out that Mueller likely found "some evidence" that Trump or his associates colluded with Moscow. However, this was not sufficient enough to stand up in a court of law for an indictment to be justified.
"When he [Barr] said in his four-page letter that the government could not establish the existence of a conspiracy–he meant it could not establish it beyond a reasonable doubt," Napolitano, who formerly served as a judge of the New Jersey Superior Court, argued at the end of March. "Did they find some evidence of conspiracy? Of course they did! If they didn't, he would have told us."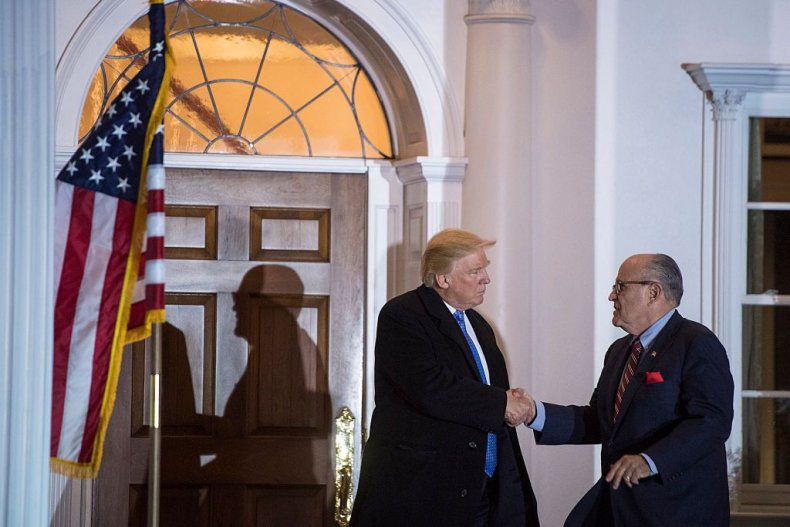 Democrats have demanded that the full report be released to lawmakers and the public for maximum transparency. Barr has maintained that he plans to release as much as possible in conjunction with legal regulations that are in place to protect privacy. The attorney general has given himself a self-imposed deadline of mid-April to release the document.
Although Trump and his supporters have argued that the report fully exonerates him, the very language of the document already shared by Barr disagrees with that assessment. The New York Times and other media outlets have also reported that several unidentified members of Mueller's investigatory team have voiced dissatisfaction with the way Barr summarized their findings, suggesting it was more damaging than the attorney general's letter revealed.