Trump Goes After Grand Juror Who Mocked Him
Former President Donald Trump blasted the forewoman of the Georgia special grand jury that investigated his efforts to overturn the results of the 2020 election after the juror identified herself and provided a number of interviews to news outlets this week.
On Wednesday, Trump said the case was not only "a strictly political continuation of the greatest Witch Hunt of all time," but that, "Now you have an extremely energetic young woman, the (get this!) 'foreperson' of the Racist D.A.'s Special Grand Jury, going around and doing a Media Tour revealing, incredibly, the Grand Jury's inner workings & thoughts."
"This is not JUSTICE, this is an illegal Kangaroo Court. Atlanta is leading the Nation in Murder and other Violent Crimes. All I did is make TWO PERFECT PHONE CALLS!!!" Trump raged on Truth Social.
A day earlier, juror Emily Kohrs spoke with the Associated Press and the New York Times about the special grand jury and its final report, revealing that the indictment recommendations made by the panel was not a "short list."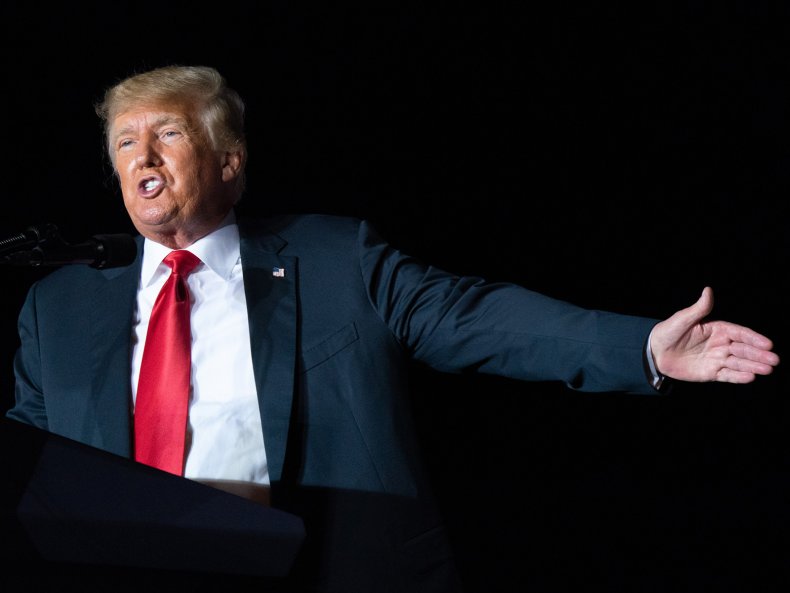 The special grand jury, which does not have the authorization to issue indictments, wrapped up its eight-month investigation last month and delivered its final report to Fulton County District Attorney Fani Willis, who can impanel a traditional grand jury, which can indict individuals.
Trump's remarks come after Kohrs made an appearance on CNN earlier in the day, saying that the special grand jury found "no evidence of widespread fraud or widespread voter fraud in the Georgia 2020 election" in its investigation, contrary to the former president's claims.
When discussing an earlier statement Trump made that claimed the report exonerated him, Kohrs replied, "I'm not positive he read the right document."
"I'm not positive what he meant by that. I'd be interested to know," she said.
Asked about one portion of the final report that was released by a court order last week, Kohrs said, "There's a difference between the crimes we were called to investigate and crimes that were committed in the room."
In the report, a majority of the jurors said that they believed perjury might have been committed as they expressed concern that one or more of the witnesses lied during testimony under oath before the special grand jury.
On Wednesday, Kohrs said the jury heard "a lot of compelling evidence" from the 75 witnesses that took the stand. She said she was "positive" she heard Trump on phone calls "more than once."
Despite Trump's criticisms, she said she disagreed that the special grand jury was influenced by politics and that the DA's office took "bias out of the question" by impaneling the jury.
"If they wanted someone who was just going to support their opinions, they could have gone and hired a bunch of random legal experts," she told CNN. "But they chose to get a random sampling of the population of the area and I think that speaks really strongly [to] them trying to avoid bias in any way, in trying to avoid politics."
Kohrs added that she would be "sad" if nothing came from the investigation, saying it would be too much of a waste of time if Willis doesn't bring any charges after the probe.
Newsweek reached out to Kohrs for comment. Willis' office declined comment.