Indictment Recommendations in Trump Case Not a 'Short List': Forewoman
The list of people recommended to be indicted by the special grand jury is not "short," according to the forewoman of the Georgia panel that spent seven months investigating former President Donald Trump and his associates' alleged efforts to overturn the 2020 election.
Speaking to The New York Times on Tuesday, Emily Kohrs said the number of people that the jury recommended on a range of criminal charges "is not a short list" and that jurors cited eight pages of legal code for those recommendations "at various points in the report."
"I will tell you that if the judge releases the recommendations, it is not going to be some giant plot twist," Kohrs said. "You probably have a fair idea of what may be in there. I'm trying very hard to say that delicately."
Last month, the special grand jury wrapped up its monthslong probe and delivered its final report to Fulton County District Attorney Fani Willis, who will decide whether to impanel a traditional grand jury upon her review. Unlike a traditional grand jury, special grand juries in Georgia are not authorized to issue indictments, but they can make recommendations.
Former U.S. Attorney Barbara McQuade told Newsweek that since a special grand jury lacks the authorization, it's "highly inappropriate" for a juror to comment on recommendations because it could mislead the public.
McQuade said it's very possible that "the prosecutor will disagree with the recommendations based on her knowledge and experience in the law."
Willis' office told Newsweek the DA was declining requests for comment.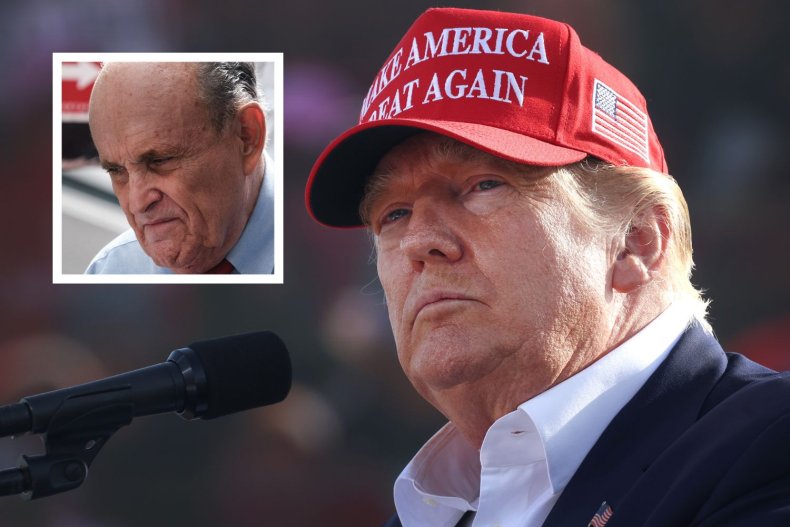 The Georgia investigation has been one of the biggest legal threats facing Trump, and is one of several probes focusing on the former president.
Asked if the special grand jury suggested that Trump be indicted, Kohrs told the Times, "You're not going to be shocked. It's not rocket science." She added that "you won't be too surprised."
Willis' probe began in early 2021 after a phone call between Trump and Georgia Secretary of State Brad Raffenspergrer revealed that Trump had asked Raffensperger to "find" more than 11,000 votes to help him overturn Joe Biden's victory in the Peach State.
Since then, the investigation has expanded to include Trump's associates, the fake elector scheme, threats and harassments against election workers, and efforts by unauthorized individuals to access voting machines.
"We definitely started with the first phone call, the call to Secretary Raffensperger that was so publicized," Kohrs said on Tuesday.
Jurors heard from key witnesses, including Raffensperger, Trump attorney Rudy Giuliani, Senator Lindsey Graham and Governor Brian Kemp, but the former president was not among the high-profile Republicans who took the stand to testify.
Since the final report was delivered, three portions of it have been released to the public, including the introduction, conclusion and a section in which jurors expressed concern that some witnesses lied while testifying under oath.
Kohrs told the Associated Press that while the special grand jury wanted to hear from Trump, there were doubts his testimony would have been meaningful. She also said that some of the witnesses declined most questions, but that in those cases, prosecutors would use other interview clips of those individuals to make their case to the jury and ask those on the stand to confirm their earlier statements.
Update 2/22/23, 12:25 p.m. ET: This story was updated to reflect that Willis' office declined to comment.