How 'Narcissist' Trump Would React to Being Indicted: Kirschner
Donald Trump will turn on "every single person," including his own family members, if he gets indicted as part of the criminal investigations into him, according to a former federal prosecutor.
Speaking on his Justice Matters YouTube channel, Glenn Kirschner, a legal analyst for NBC and MSNBC, said he expects the former president to be charged under Fulton County prosecutor Fani Willis' investigation into attempts to overturn the 2020 Election in Georgia, as well as special counsel Jack Smith's classified documents and January 6 probes.
While referencing comments he recently gave to Dean Obeidallah for his SiriusXM show, Kirschner said once Trump is indicted he will then turn on his inner circle because "that's what narcissists do."
"He will throw every single person under the bus, including his own family members, if it will reduce his prison term by just one day or one hour," Kirschner said.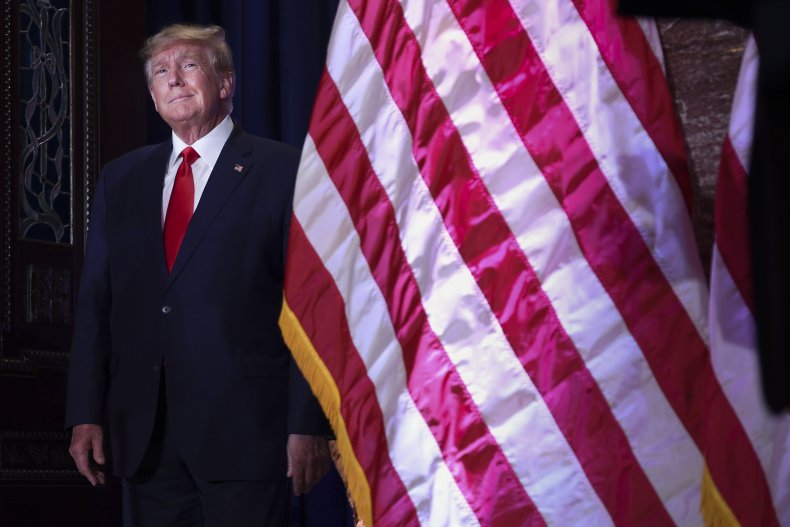 The former federal prosecutor noted how Trump recently turned on a number of Rupert Murdoch-owned news organizations that gave him positive media coverage for years.
In a post on Truth Social, Trump attacked the "dying" New York Post, which the former president once described as his favorite newspaper, after it published a positive interview with a potential 2024 GOP primary challenger, Florida Governor Ron DeSantis.
Trump also accused Fox News of being "down in the ratings" and the Wall Street Journal of being "fake news" in the post.
"And there's organization number three, that seems to have propped up and stood by the whole Trump for a very long time, under the bus, because that's what narcissists do." Kirschner said.
"They sacrifice everybody else to save themselves, even if it's only to save themselves one year in prison, one day in prison, one hour in prison, or maybe just for spite because they deserve to be thrown under the bus, they deserve to be sacrificed by Donald Trump."
Kirschner warned that if Trump is indicted that "every single person on whom Donald Trump has dirt, or about whom Donald Trump has compromising information" had better "look out."
Among some of the top Trump allies who Kirschner suggests may be in "trouble" if Trump is indicted include veteran political strategist Roger Stone, Trump's personal attorney Rudy Giuliani and South Carolina Senator Lindsey Graham.
"I do believe that once Donald Trump is indicted, we may see some real movement in the direction of accountability and of justice, for which we have waited forever but I think we're moving in the right direction," Kirschner said.
Trump has been contacted for comment.