Trump's Golf Club May Need to Install Panic Buttons For Workers to Report Sexual Assault, Under Ballot Proposal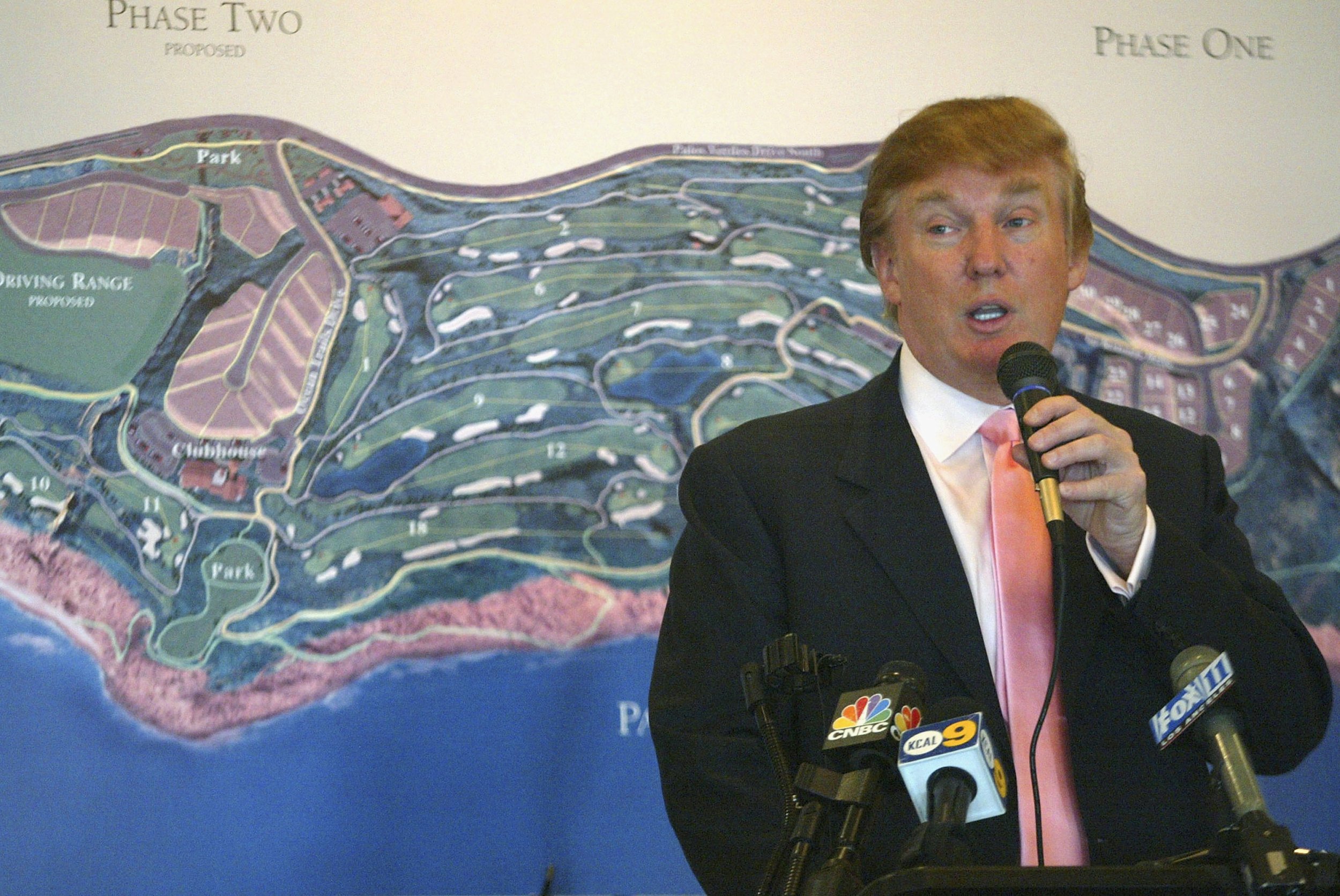 President Donald Trump's golf club in the Los Angeles area could be required to install panic buttons for its employees to report sexual assault and "other threatening behavior" if a proposed ordinance makes it on the November ballot and gets voted in.
Related: Trump Loses Tax Break On Scottish Golf Course Meant For Struggling Businesses
Members of the union Unite Here Local 11 submitted a petition Wednesday in Rancho Palos Verdes with 4,000 signatures in favor of panic buttons at Trump National Golf Club Los Angeles and the nearby luxury Terranea Resort, according to the Los Angeles Times.
Panic buttons are a must because "hospitality employees who work by themselves in guest rooms, restrooms, or in isolated locations are vulnerable to crimes and other threatening behavior, including sexual assault," the proposal states.
The petition comes after a former Terranea Resort worker, Sandra Pezqueda, sued the hotel alleging she was fired in 2016 after filing a complaint that her supervisor made sexual advances towards her. Pezqueda's was among the stories highlighted by Time magazine's Person of the Year last year, for fueling the #MeToo movement against sexual harassment and assault.
Among targets of the #MeToo movement is Trump, who faces sexual misconduct allegations from more than a dozen women.
Unite Here Local 11 could not immediately be reached for comment by Newsweek on Thursday about why Trump's golf club in Rancho Palos Verdes was named in the petition. The Trump golf club also could not be reached for comment.
The proposed ordinance also calls for a guaranteed $15 per hour minimum wage and other benefits for workers, and private bus, vanpool or transit passes for employees to commute. Union members began gathering signatures in mid-march, and the Rancho Palos Verdes city clerk has 30 days to certify that at least 3,300 are from registered voters.