Trump's New York Golf Course Has Seen Massive Decline in Visitors Since He Became President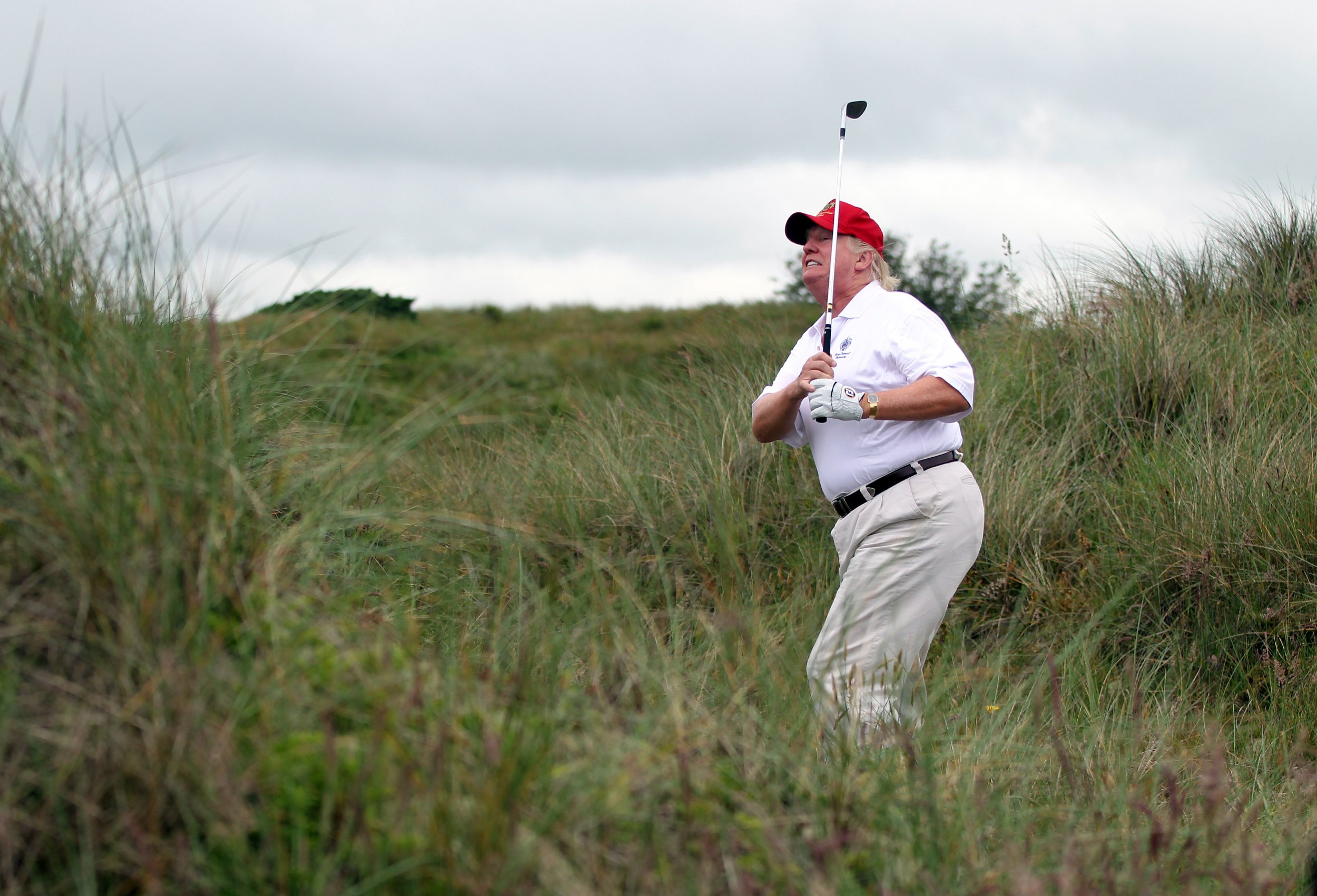 President Donald Trump has failed to make golf great again in his hometown.
The golf course bearing the president's name in New York City has experienced a massive decline in visitors for another year, according to a new report.
Visitors to the Trump Golf Links at Ferry Point in the Bronx dropped 11 percent through mid-September in 2017 when compared to 2016, Crains New York reported. The drop in rounds played there is nearly three times the 3.5 percent drop-off other city golf courses have experienced in that time frame, and almost five times larger than the national trend.
Its gross has been dropping during Trump's political career. The golf course brought in $7.2 million in 2016, a 9.5 percent drop from the $7.9 million it earned in gross receipts from 2015, the year it opened, according to the New York Times.
The Trump Organization operates the 18-hole eponymous course, though it leases the land from the city. Between 2010 and 2015, New York City spent a total of $127 million in public funds to transform what was had been a garbage dump into the rolling greens of Trump Golf Links.
Trump, whose preferred pastime is well documented and continues often in office, relished in the courses' opening, boasting to Crains in 2016, "I was able to do it, I got it open."
But that claim rankled Adrian Benepe, the New York City Parks Department Commissioner from 2002 to 2012. "Mr. Trump seems to be inventing his own history of this project," Benepe told Crains in July 2016. "In fact, all of the heavy lifting of turning this garbage dump into a golf course—including design and all the heavy construction—was done by the city of New York using public funding."
Despite being praised by Golf.com for its "superb, strong jack Nicklaus design," the cost of the course may not be worth it for some golfers. For city residents, 18-holes costs $175 on weekends and $227 for nonresidents. For comparison, Van Cortlandt Park Golf Course, about 10 miles from Trump's course, charges just $51 before noon and $40 after for everyone.
That course may be benefiting from Trump Golf Links' misfortune. In 2016, Van Cortlandt experienced an 8 percent increase in rounds played compared to 2015, and through August 2017, the course was on pace for a 12 percent bump, Crainsreported.
Trump has often stopped by some of his other golf courses for games and government work through 2017, running up millions of taxpayers dollars for transportation and security. His courses elsewhere have been struggling: Trump's two resorts in Scotland have lost more than $20 million.