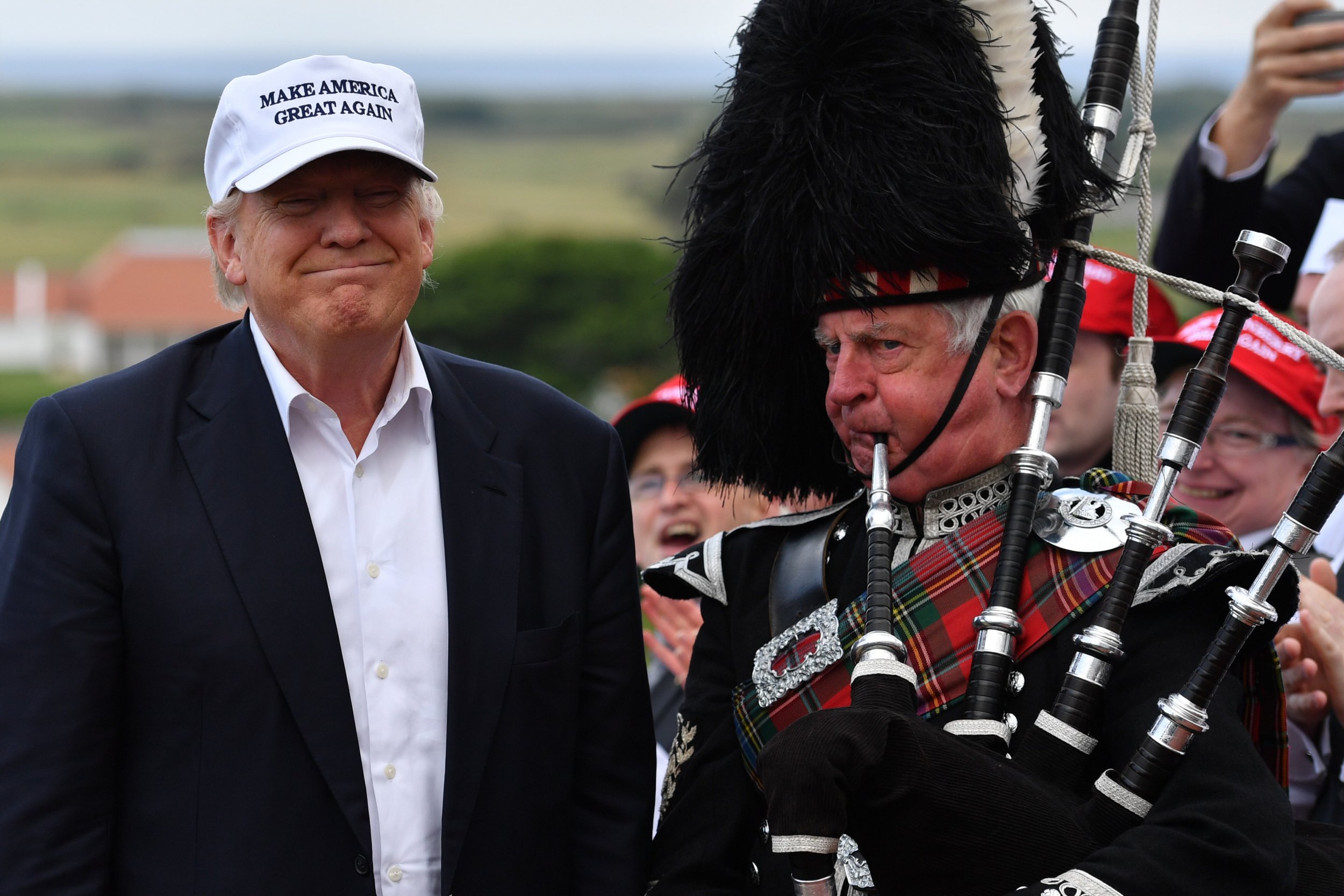 President Donald Trump is currently tasked with averting conflict with North Korea and Iran, but, as far as some people in Scotland are concerned, he has declared war on their country.
Related: Trump's 'Madness Is a Danger to Our National Security,' Ex-CIA Director Says After Iran Nuclear Deal Withdrawal
The president's Trump Turnberry golf and hotel resort in Scotland banned the country's popular bright orange soft drink Irn-Bru to prevent any further stains to its carpet that would cost nearly $680,000 to replace—and Scots were not happy.
"We can't have it staining when to replace the ballroom carpet would be £500,000 alone," Trump Turnberry general manager Ralph Porciani told the AyrshirePost in a report published Wednesday. "We have villas here with Irn-Bru stains in the carpets which I can't let."
Trump's staff were told they had to keep the five-star resort in good condition after an upgrade costing £200 million ($270 million) including hundreds of thousands of pounds on the carpets alone, according to the publication.
The prohibition on Irn-Bru, referred to as Scotland's "other national drink" beside whiskey, came after guests requested it at an event that provided other soft drinks including Coca-Cola.
Word quickly spread on social media, and battle cries emerged.
"The President of the United States has just declared war on Scotland," one Twitter user said.
"@realDonaldTrump has gone too far this time! This means war.." wrote another Twitter user.
"They may take our lives, but they'll never take our Irn-Bru!" read another tweet, referencing a famous battle cry from the movie Braveheart, in which Mel Gibson played Scottish hero William Wallace.
The Irn-Bru ban isn't the only issue that Trump Turnberry has made headlines for. Scotland late last year stripped the resort of a tax break designed to help struggling businesses that amounted to nearly £110,000 ($147,000) in business rates relief because its "rateable value" was too high.
"It's bad enough that he has a business presence in Scotland," Patrick Harvie, a Member of the Scottish Parliament from the Green Party, said at the time. "It's galling to learn that the public purse is giving him a helping hand."