Trump Will Not Change Gun Control Laws After Las Vegas Hotel Shooting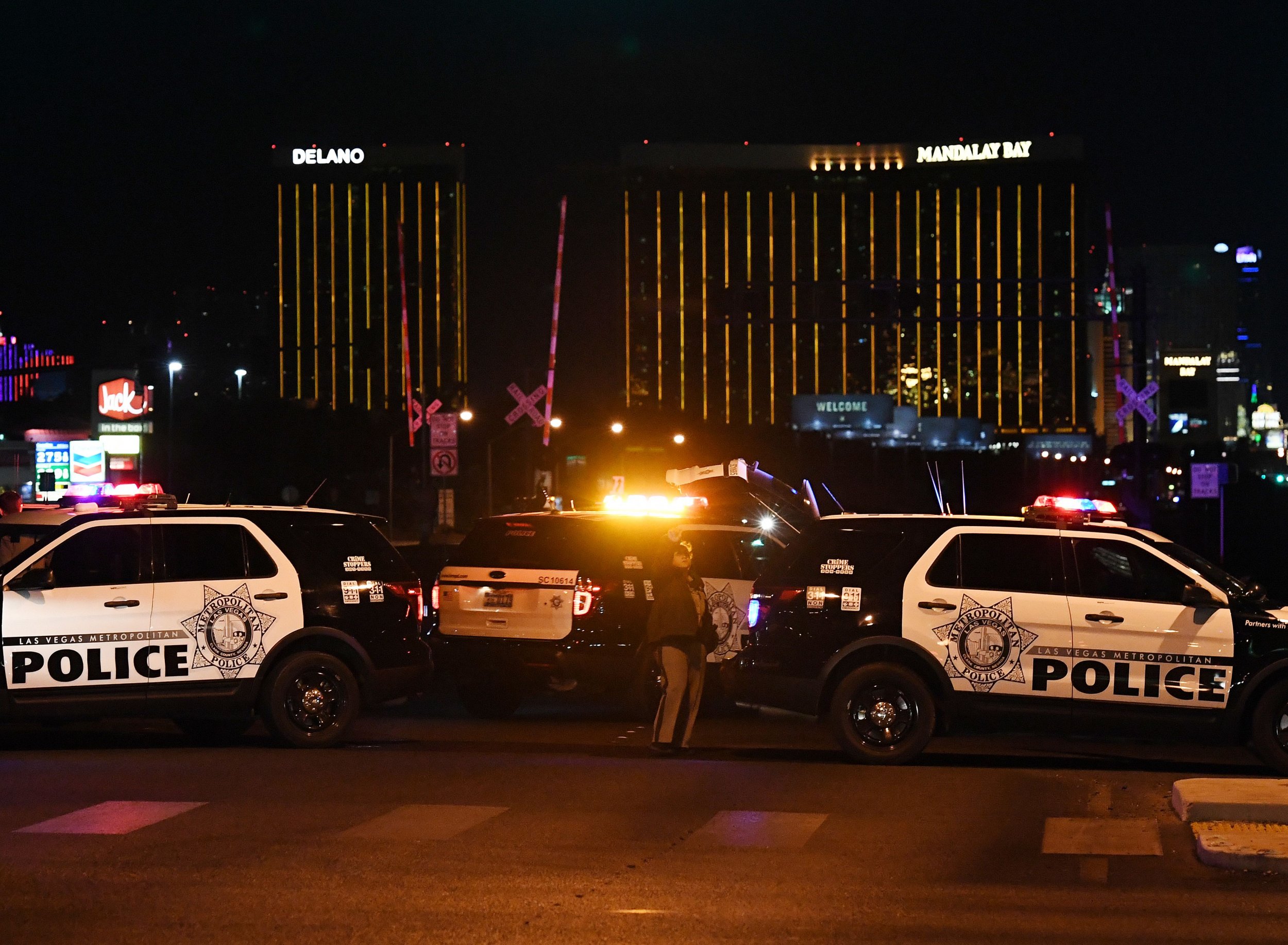 Updated | President Donald Trump expressed his condolences Monday morning to the victims of the horrific shooting at a Las Vegas hotel that left more than 50 people dead and 200-plus injured—but did not call for any gun legislation.
Trump, who ran as a champion of gun rights throughout his campaign, is unlikely to directly tackle the issue of gun control and, in fact, rolled back a restriction that made it more difficult for people with mental illnesses to purchase a gun.
The Republican-controlled Congress also is unlikely to make any moves.
Trump called the shooting "an act of pure evil" during a press conference later Monday morning, but did not mention guns in his statement."
Congress is now considering a law that would open the market for gun silencers, as shooting victim and House Majority Whip Steve Scalise returned after suffering life-threatening injuries in June. The House could pass the legislation this week.
The bill, called the Sportsmen Heritage and Recreational Enhancement Act, was delayed following the shooting of Scalise and two Capitol Hill police officers. If passed, it could remove regulations put in place more than 80 years ago.
But Sunday's tragedy, when Stephen Paddock, 64, opened fire Sunday at the Route 91 Harvest Festival, will likely fuel a new round of gun control discussions on the national stage, pitting those who want more restrictions in place against staunch defenders of Americans' rights to carry firearms.
The president is likely to stick with the former group, considering the speech he gave to the National Rifle Association in April on his 100th day in office.
Trump told a crowd in Atlanta that the "eight-year assault" on gun rights had faced a "crashing end" after he was elected—a direct shot at his predecessor, Barack Obama.
"You have a true friend and champion in the White House," Trump said. "No longer will federal agencies be coming after law-abiding gun owners. No longer will the government be trying to undermine your rights and your freedoms as Americans. Instead, we will work with you, by your side."
During the speech, Trump also credited NRA members and gun rights advocates for helping him reach the White House.
"Only one candidate in the general election came to speak to you, and that candidate is now the president of the United States, standing before you again," Trump said. "I have a feeling that in the next election you're going to be swamped with candidates, but you're not going to be wasting your time."
Well before that speech, Trump made good on his promises to the advocates.
In February, a little over a month in office, he signed a law that rolled back a regulation that added people receiving Social Security checks for a mental illness and those unable to handle their finances to the national background-check database, according to NBC News.
The president signed the law, H. J. Res 40, in private without cameras around on February 28. The White House mentioned the signing at the bottom of an email alert, well below other legislation he had signed that same day.
The Trump administration also is considering a measure that could open up gun exports, as the industry has dealt with a slump in sales since the president's election. The measure would place some oversight of gun exports in the Commerce Department's hands, a switch from the State Department, which treats the sales as a matter of national security, CNN Money reported.
This story has been updated to include the president's remarks during a press conference Monday morning.