Sean Hannity Says 'Journalism in America Is Dead' After ABC News Michael Flynn Error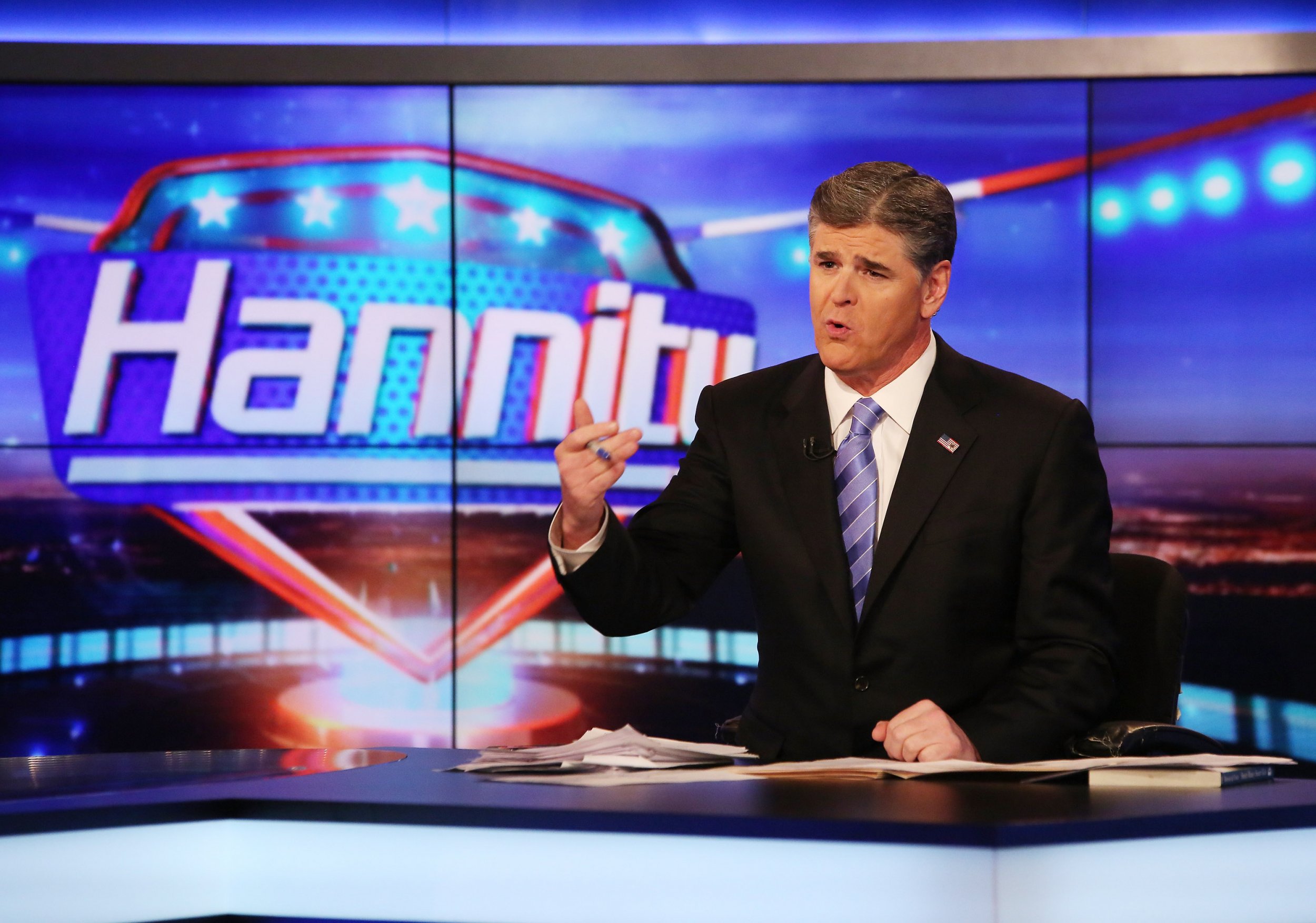 Well, everyone, America finally did it: We killed journalism.
Sean Hannity, the well-known conservative commentator who hosts a show on Fox News, declared the centuries-old profession dead on Monday night in light of an ABC News reporting mistake. The network erroneously accused Donald Trump of directly telling aide Michael Flynn to speak with Russia during the 2016 campaign. ABC News has apologized and suspended the reporter on the story, Brian Ross, over the issue, but Hannity attacked him nonetheless.
"As we often say on the show, we are not the Destroy Trump Media," Hannity said. "And if you are watching at home, have no doubts about fake news now being a clear, present danger to the Trump administration. They are the willing accomplices in all of this."
Hannity briefly recapped Ross's claims—that Trump asked Flynn to contact the Kremlin while still a candidate, not as president—and condemned how quickly the claims spread among other media outlets before being retracted. Hannity also called out Ross, who was criticized in 2012 for incorrectly alleging that the Aurora, Colorado movie theater attacker was a member of the Tea Party.
"It proves what we've been saying on this program since 2008: Journalism in America is dead," he said.
Hannity wasn't the only one unhappy with Ross's mistake, which came after Flynn pleaded guilty to a charge of lying to the FBI as part of Special Counsel Robert Mueller's investigation into whether the Trump team colluded with Russia to influence the presidential election. Trump on Saturday tweeted congratulations to ABC News for suspending Ross because of what the president called his "horrendously inaccurate and dishonest report on the Russia, Russia, Russia witch hunt."
Trump later suggested that people who lost money when the stock market slipped after Ross's report should file a lawsuit against ABC News—a move that probably would not work, legal experts told CNN.
Despite his criticism of Ross, Hannity doesn't exactly have a spotless reputation. Last month, Hannity appeared to defend Roy Moore after the Alabama U.S. Senate candidate was accused of sexual misconduct involving underage girls in the 1970s. Hannity walked back his claims after appearing to suggest the interactions were consensual, but the damage was done: At least four companies pulled their advertising from his show.