China's foreign minister has lashed out at the U.S. and Donald Trump, arguing that the president's trade policies pose a serious threat to four decades of growing economic ties.
"China and the U.S. can have competition, but they should not view others with a cold war mentality," Wang Yi said to former U.S. Secretary of State Henry Kissinger during a meeting on the sidelines of the U.N. General Assembly in New York on Tuesday, according to South China Morning Post.
"There are some forces in the U.S. recently frequently smearing China and creating antagonistic sentiment, which has caused serious damage to China-U.S. relations," he said.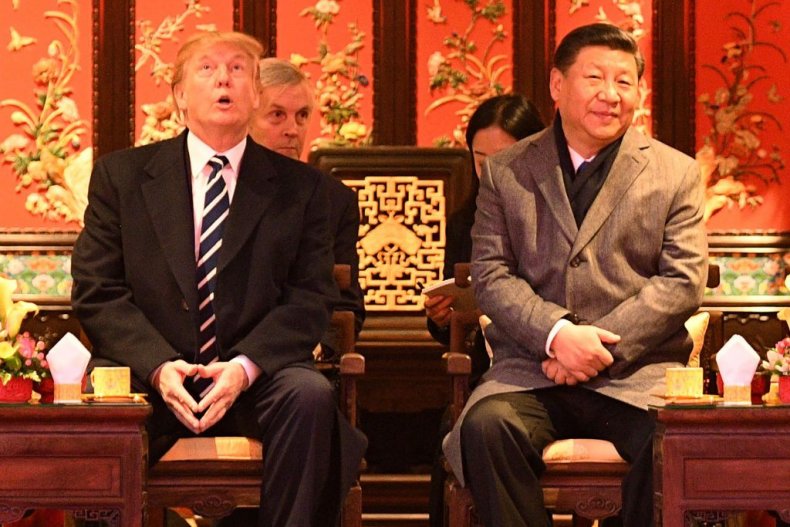 Wang's comments to Kissinger came a day after a meeting with U.S. business leaders, during which the foreign minister warned the Trump administration's policies could lead to "total destruction" of economic ties with China.
Trump has now slapped $250 billion of Chinese products with additional tariffs. He first moved to add the additional levies to $50 billion of China's imports this summer, to which China responded in a tit-for-tat manner, putting new taxes on an equal amount of U.S. products. Earlier this month, Trump added tariffs to another $200 billion of imports, to which Beijing retaliated by adding levies to a further $60 billion of U.S. goods.
With the latest escalation, China's Ministry of Commerce said that Trump's move "added new uncertainties" to ongoing trade negotiations. Washington should "be aware of possible negative consequences from such bad behavior," the ministry added.
China also announced on Wednesday that it would cut import tariffs on a range of non-U.S. products. The decision is expected to save Chinese consumers and businesses about $8.7 billion that would have been added through Trump's tariffs. It also aims to encourage Chinese consumers to avoid purchasing U.S. goods and choose other alternatives instead.
Meanwhile, Trump has remained firm in his stance toward China, positioning his tariffs as a way to stand against long unchecked Chinese "abuse."
"We will no longer tolerate such abuse. We will not allow our workers to be victimized, our companies to be cheated, and our wealth to be plundered and transferred," the president said in remarks at the U.N. General Assembly on Tuesday.
Writing for The New York Times, well-known author and journalist Thomas Friedman agreed that the U.S. should have concerns about China's policies, but criticized the president's approach.
"It happens that we have three huge assets that China doesn't have, and is unlikely to acquire them anytime soon," he wrote. "We should be doubling down on our strengths: immigration, allies and values. Instead, Trump is squandering them."