Snapchat became the latest social media company to suspend President Donald Trump, joining Twitter, Facebook and Instagram, which have also locked the president's accounts.
A Snapchat spokesperson confirmed that the company locked Trump's account on Wednesday, citing concern about the rhetoric used by the president and his recent attacks on democratic institutions.
In an effort to halt the certification of electoral votes for President-elect Joe Biden, a pro-Trump riot led to a breach of the U.S. Capitol. While the mob attacked the building, Trump addressed his supporters in social media posts, reiterating his unsubstantiated claims of election fraud and telling the protesters he loved them.
Facebook and Twitter initially flagged Trump's posts but then moved to lock him out of his accounts. Twitter locked the president from his account for 12 hours, while Facebook announced on Thursday that the 24-hour suspension of Trump's account would be extended until at least the end of his presidency on January 20.
"We believe the risk of allowing the President to continue to use our service during this period are simply too great," Facebook CEO Mark Zuckerberg said in a statement.
In addition, Shopify has removed Trump's official stores from its platform. Trump has not yet been barred from TikTok or YouTube. On the latter, the president has 2.6 million subscribers.
While his account on YouTube remains unlocked, the video-sharing platform removed a recent video posted by the president that had been flagged by Facebook and Twitter.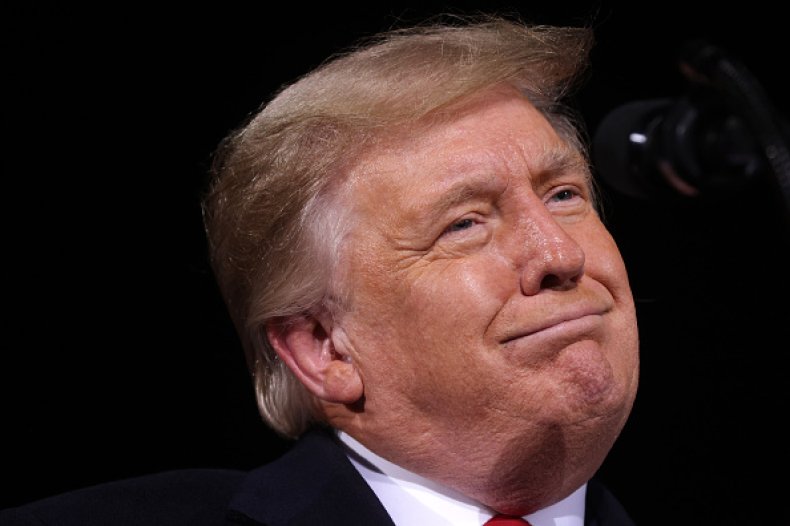 This is not the first time Snapchat has taken action against the president's account.
Back in June, amid the Black Lives Matter protests, Snapchat removed Trump from its Discover feature after the president hailed law enforcement while protesters were demanding an end to police brutality. The only way users were able to find his account was to subscribe or manually search for him.
In a statement announcing the change, Snapchat said, "We are not currently promoting the President's content on Snapchat's Discover platform. We will not amplify voices who incite racial violence and injustice by giving them free promotion on Discover."
The statement added, "Racial violence and injustice have no place in our society and we stand together with all who seek peace, love, equality and justice in America."
Newsweek reached out to Snapchat for further comment but did not hear back before publication.
Trump has built much of his influence, both during his first presidential campaign and his presidency, on Twitter and Facebook. The social media giants have come under widespread criticism for acting as a bullhorn for Trump's rhetoric.
In a response to the Capitol attack, former first lady Michelle Obama called on Big Tech to bar Trump from posting on social media.
"Now is the time for Silicon Valley companies to stop enabling this monstrous behavior—and go even further than they have already by permanently banning this man from their platforms and putting in place policies to prevent their technology from being used by the nation's leaders to fuel insurrection," Obama said in a statement Thursday.
Although Trump has been locked out of his accounts, the president made a statement through the White House deputy chief of staff early Thursday acknowledging Biden's win for the first time since the election.