Assailants Invoking Donald Trump in Criminal Defenses, Study Shows
Defendants in at least 36 criminal cases involving violence, threats of violence or assault have invoked President Donald Trump in connection with their purported crimes, according to analysis by ABC News.
"The 36 cases identified by ABC News are remarkable in that a link to the president is captured in court documents and police statements, under the penalty of perjury or contempt," according to the report.
Former presidents Barack Obama and George H.W. Bush did not appear in the networks widespread search of federal and state criminal cases.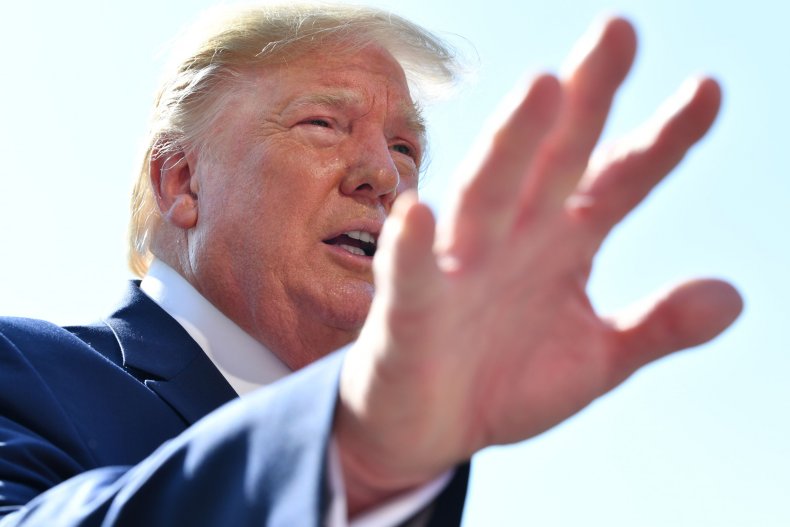 In 10 cases, Trump's rhetoric was cited to explain a defendant's violent or menacing actions. In 10 more cases, defendants celebrated President Trump while harassing others. Nine additional cases documented assailants praising the president during or immediately after a physically violent attack.
A few cases did include instances of violence or threats where Trump was invoked in order to target his supporters in Congress.
In 2018, lawyers for a Kansas man convicted in a plot to bomb a mosque attended by Somali refugees argued that Donald Trump's rhetoric leading up to and during the 2016 presidential election should be taken into consideration during his sentencing.
Though Patrick Eugene Stein faced life in prison, his attorneys pleaded with the judge to impose a sentence of no more than 15 years, in part because he was an "early and avid supporter" of Trump. They further alleged the president's language during the campaign was a "backdrop" to Stein's case.
He was ultimately given a 30-year prison sentence.
Lawyers for Cesar Sayoc, who pleaded guilty to mailing pipe bombs to various public figures, told the judge that Sayoc had "found light in Donald J. Trump."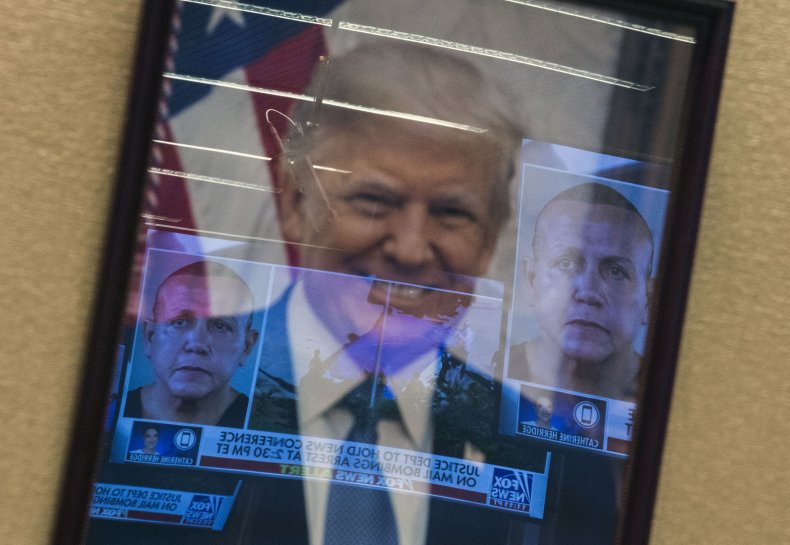 "His infatuation with the President began as something personal, not political," they wrote in filings. "Mr. Sayoc was an ardent Trump fan and, when Trump announced he was running for President, Mr. Sayoc enthusiastically supported him. He began watching Fox News religiously at the gym, planning his morning workout to coincide with Fox and Friends and his evenings to dovetail with Hannity."
Trump's frequent use of xenophobic and racist denunciations has drawn scrutiny in recent weeks, after an alleged white supremacist murdered 22 people in a mass shooting in Walmart in El Paso, Texas. A manifesto connected to the suspect, Patrick Wood Crusius, is filled with much of the same anti-immigrant rhetoric that Trump has used or endorsed since he launched his first presidential bid.
ABC News' analysis only included direct, avowed connections to the president and his words—more elusive ties to violent and hate-inspired attacks were excluded.
In 2015, coinciding with the start of the previous presidential election, the number of hate crimes reported to the FBI began its first notable increase in a decade, according to FBI hate crimes statistics.
The number of reported hate crimes in 2016 and 2017 represents the largest year-over-year increase in nearly two decades, since the September 11 terrorist attacks.
The White House has consistently deflected questions about Trump's rhetoric and its relationship with the rise in documented hate crimes. At an event honoring the victims of the El Paso shooting, Trump told reporters: "I think my rhetoric brings people together."
"We see a correlation around the time of statements of political leaders and fluctuations in hate crimes," Brian Levin, director of the Center for the Study of Hate and Extremism, told the Associated Press. "Could there be other intervening causes? Yes. But it's certainly a significant correlation that can't be ignored."