Trump Is a 'Hypocrite' for Reportedly Paying China 188K in Taxes While Paying Only Hundreds to the U.S., Says Bernie Sanders
Senator Bernie Sanders called President Donald Trump a "hypocrite" on Wednesday for reportedly paying thousands of dollars to foreign countries while paying only $750 in U.S. taxes.
"While Trump paid just $750 in U.S. federal income taxes in 2017, he has paid: $188,561 in taxes to China, $156,824 in taxes to the Philippines, $145,400 in taxes to India, $15,598 in taxes to Panama," Sanders wrote in a tweet. "And Trump wants us to believe he puts America first? What a hypocrite!"
Sanders also fired at Trump in an earlier tweet from his personal account. "So much, Mr. President, for standing up to the big, bad communist government of China," he wrote. "What a fraud."
Newsweek reach out to the White House for comment about Sanders' remarks but did not hear back in time for publication.
Trump's $750 payment in U.S. taxes in 2017, as well as the amount paid by him or his companies to the Philippines, India and Panama that same year, was first reported by The New York Times last month.
On Tuesday, the Times revealed another large tax payment to a foreign country that dwarfed Trump's U.S. taxes. According to the report, Trump paid $188,561 in taxes in China while pursuing licensing deals from 2013 to 2015.
Trump's tax records show that the president holds a previously unreported bank account in China, which doesn't appear on his public financial disclosures since it's held under a corporate name. Trump International Hotels Management LLC controls the Chinese account.
The tax records don't show how much money passed through Trump's foreign accounts, which include those in Ireland and Britain, but the IRS does require filers to report income coming from foreign countries. The Times report notes that the British and Irish accounts held by companies operating Trump's golf courses routinely report millions in revenue from Scotland and Ireland, while the Chinese account held by Trump International Hotels Management reported only a few thousand dollars from China.
The report was particularly notable because Republicans and members of the Trump administration have attempted to depict Democratic nominee Joe Biden as soft on China, singling out his son Hunter for doing business with Chinese partners.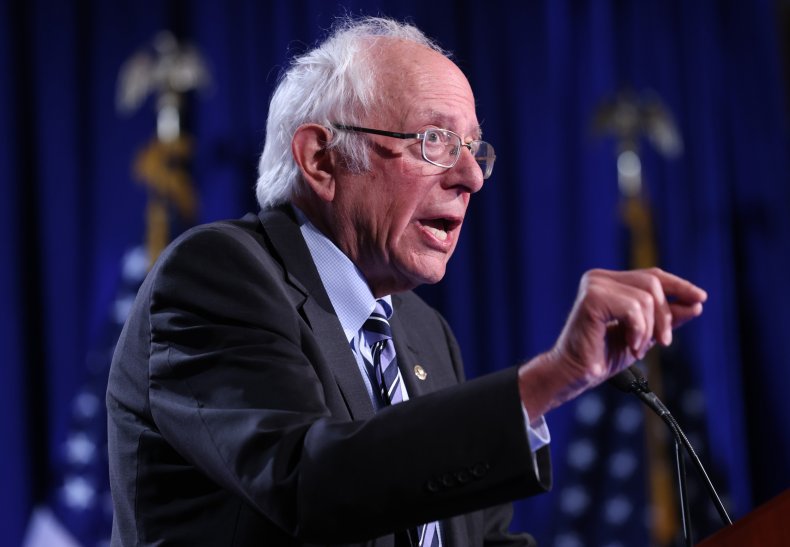 After ending his presidential campaign in April, Sanders, who is often critical of the president, endorsed Biden in an effort to promote Democratic Party unity. Earlier this month, the Vermont senator returned to in-person campaigning for the first time since March to resolve tensions between the party's centrists and progressives.
"This is not just an election between Donald Trump and Joe Biden," Sanders said during a speech at George Washington University in September. "This is an election between Donald Trump and democracy, and democracy must win."