Black Caucus Could Move to Impeach Trump Over His 'Fitness' to Serve as President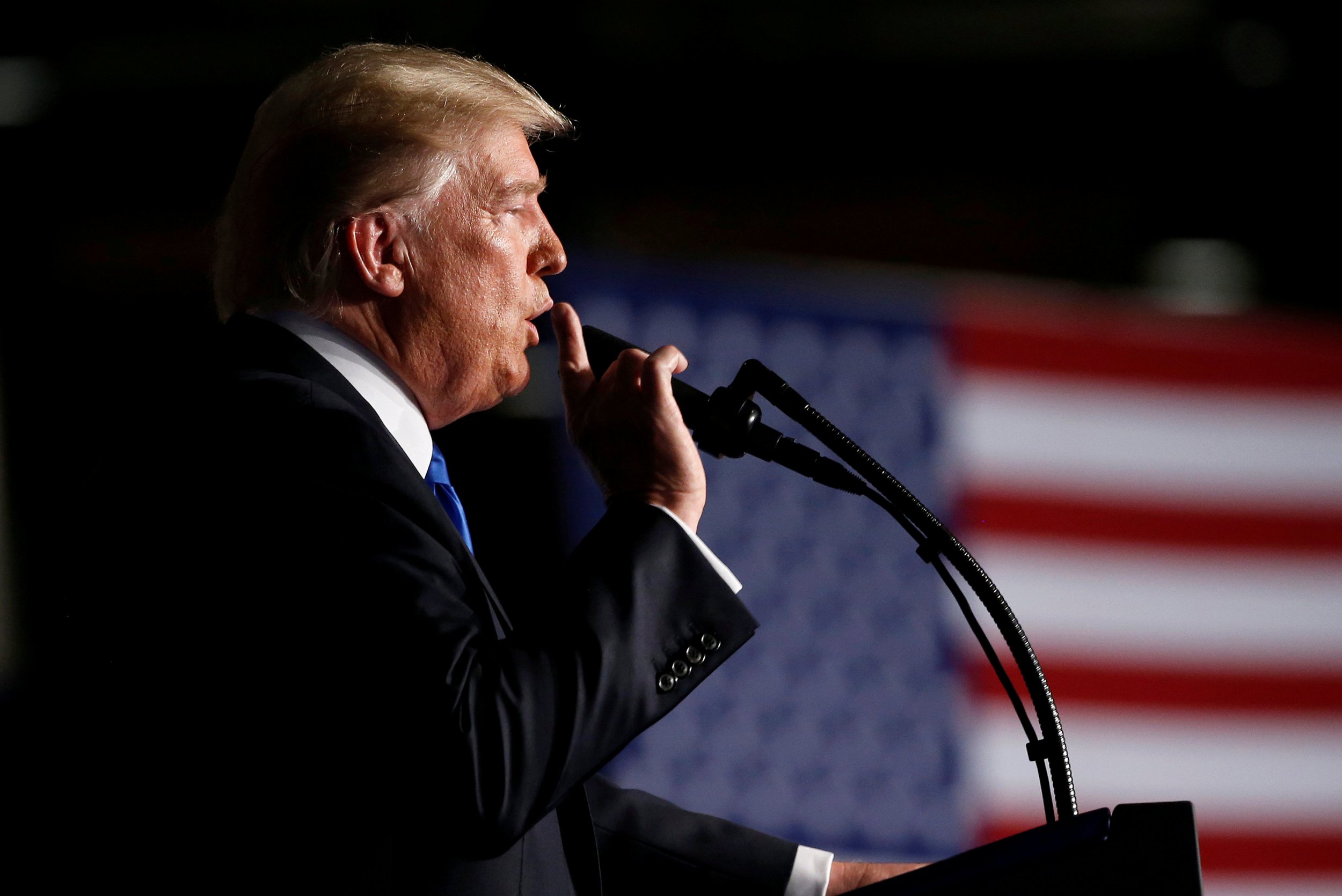 After Donald Trump's eight months in office and numerous investigations and controversies, the president's responses to the melee in Charlottesville, Virginia, apparently proved to be a tipping point for one powerful group in Congress: the Black Caucus.
So much so that the caucus's chairman, Democratic Representative Cedric Richmond of Louisiana, told reporters Monday that the group will discuss potentially joining some Democratic efforts to impeach the president when Congress reconvenes in Washington, D.C., in two weeks, according to McClatchy DC.
Richmond also said an event scheduled next month to bring together White House officials and representatives of historically black colleges should be canceled.
Richmond's statements put him and his caucus into a group of Democratic lawmakers, including Representatives Al Green of Texas and Gwen Moore of Wisconsin, who are attempting to lead a charge to oust the Republican president.
Already, one Democrat, Representative Brad Sherman of California, has filed articles of impeachment over the president's firing of former FBI Director James Comey, claiming Trump obstructed justice. The president claimed Comey's dismissal had to do with the investigation into the Trump campaign's alleged collusion with Russia to win the Oval Office.
In discussing the possible move to impeach, Richmond cited what he called Trump's lack of leadership or ability to serve as the nation's top political executive in the wake of the president blaming "many sides" after one person died during clashes between white nationalists and counterprotesters in Charlottesville on August 12.
"You can make an argument based on pure competency and fitness to serve, and that's the conversation the caucus will have," Richmond said during a conference call with reporters.
He also referenced the Constitution in explaining how and why Trump could face impeachment proceedings.
"Am I concerned about high crimes and misdemeanors?" Richmond asked. "Absolutely. Am I concerned about this president's fitness to serve? Absolutely."
Richmond, who leads the 49-member caucus that includes 46 members of the House of Representatives, as well as powerful Senators Cory Booker of New Jersey and Kamala Harris of California, appeared to echo the impeachment plan issued last week by Representative Steve Cohen of Tennessee.
Cohen, too, cited the president's reactions to Charlottesville, but he went further by stating that Trump had violated the Emoluments Clause, which states a federal official cannot receive gifts or payment from a foreign government.
"Not only has he potentially obstructed justice and potentially violated the Constitution's Foreign Emoluments Clause, but he has also shown that he is incapable or unwilling to protect Americans from enemies, foreign and domestic. Neo-Nazis and the KKK are domestic terrorists," Cohen said in a press release. "It is morally and legally incumbent upon me, based on my oath of office, to introduce articles of impeachment."