New Trump Article of Impeachment Claims President Obstructed Justice, Needs an Intervention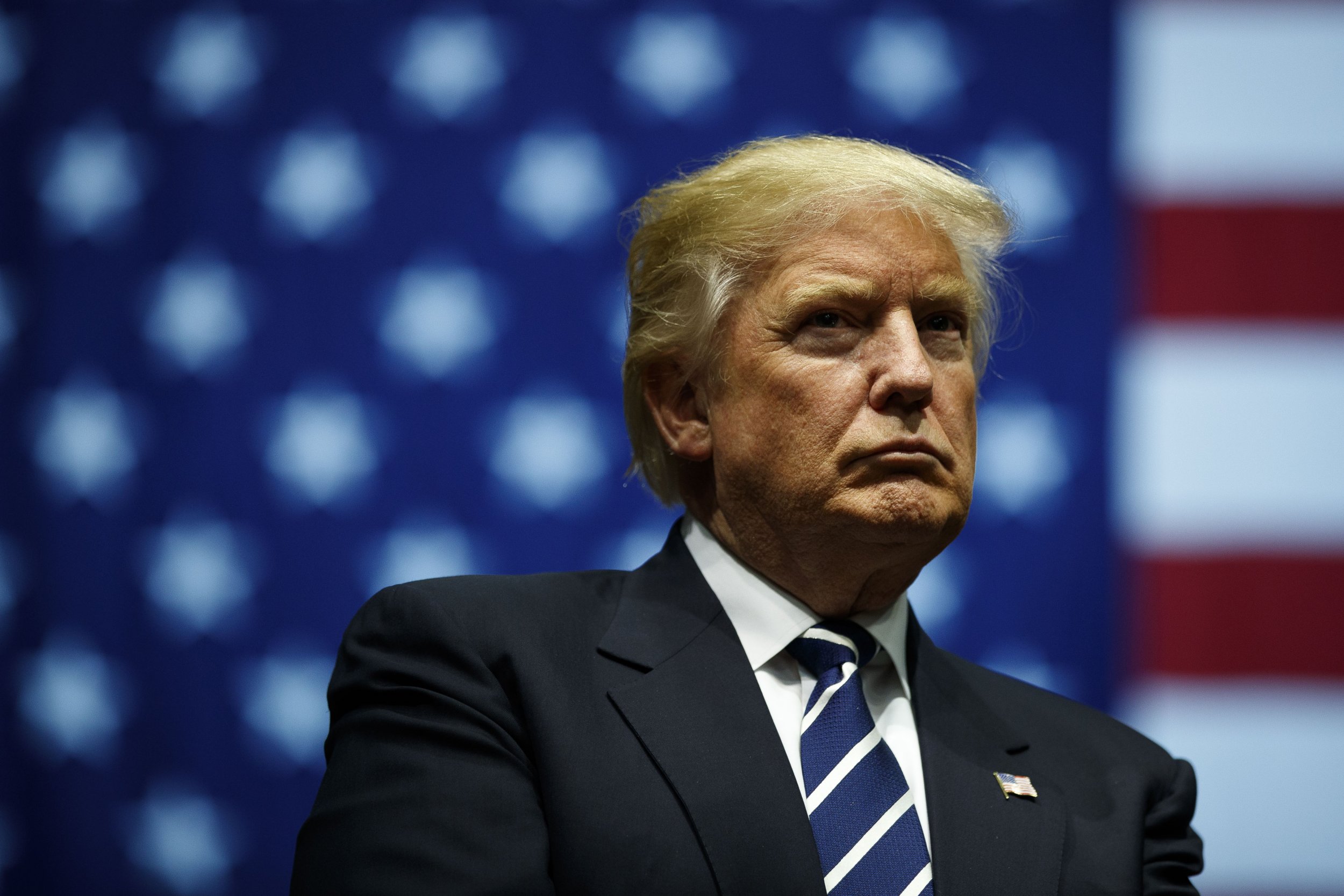 Two Democratic congressmen made the idea of removing President Donald Trump from office inch closer to reality Wednesday by formally filing an article of impeachment.
Representatives Brad Sherman, of California, and Al Green, of Texas, introduced House Resolution 438 just more than 24 hours after the president's eldest son, Donald Trump Jr., published a set of emails confirming that he and other aides knowingly attended a meeting with a Russian lawyer in hopes of getting damaging information about Hillary Clinton. It was just the latest development in an ongoing investigation into whether the Trump campaign had contact with the Kremlin, which is thought to have influenced the election, and whether the president tried to later hinder the probe.
Sherman and Green asserted that Trump obstructed justice when he asked then-FBI Director James Comey to ease up on the investigation of then-National Security Advisor Mike Flynn (and then subsequently fired Comey).
"Every day, Democrats, Republicans, and the entire world are shocked by the latest example of America's amateur president. Ignorance accompanied by a refusal to learn. Lack of impulse control, accompanied by a refusal to have his staff control his impulses," Sherman said in a news release. "But the Constitution does not provide for the removal of a president for impulsive, ignorant incompetence. It does provide for the removal of a president for high crimes and misdemeanors."
Sherman was referring, of course, to impeachment, which can happen only if a federal official is found guilty of treason, bribery or other high crimes and misdemeanors.
The California representative acknowledged that impeachment is an uphill battle. The Republican Party controls Congress, and Sherman isn't thrilled about Trump's would-be successor, Vice President Mike Pence.
Furthermore, asthe Hill pointed out, at least three top Democratic lawmakers—Nancy Pelosi, Joe Crowley and Michael Capuano—have said they're hesitant to launch a push for impeachment. It's only ever happened twice before, with Andrew Johnson in 1868 and Bill Clinton in 1998, and neither were actually removed from office.
But Sherman said he hoped the article introduced Wednesday could inspire a Trump intervention as Russia-related events, like the possible testimony of former Campaign Manager Paul Manafort, continue to unfold. And maybe it's already working—though Trump has been tweeting up a storm, as usual, he hasn't made any public appearances in days.