Impeachment Ad to Air on 'Fox & Friends', Task Force Says They 'Want Trump to See It'
An advertisement pushing for President Donald Trump's impeachment is set to air on Trump's favorite news show, Fox News' Fox & Friends on Wednesday morning, according to a leader of a celebrity-studded task force dedicated to removing the president from office.
"We haven't faced any issues from Fox News yet regarding the ad. Looks like it is cleared to air," Scott Dworkin, co-founder of The Democratic Coalition behind the Trump "Impeachment Task Force," told Newsweek on Monday afternoon.
The ad urging Americans to call their senators aired on CNN nationally last Friday morning and the task force seeks to reach Trump's supporters by running it during Fox & Friends, which goes from 6 a.m to 9 a.m. daily. Fox & Friends is known to be Trump's favorite show, and he often tweets ideas right after hosts utter them on the program.
"One of the reasons we want to air the ad on Fox & Friends is because we want viewers to see the reality of how serious Trump's Ukraine scandal is. We don't think they hear enough about it," Dworkin said. "We also want Trump to see it."
The ad scheduled to run is the following:
Dworkin added that "it's mainly so conservatives can start to think about impeachment and the reality that Trump is a traitor and he is willing to play politics in foreign policy."
"I think now is the time for our country to come together and remove this president from office," he said. "And we can't do that without support from Republican patriots."
The task force and coalition have a media buyer for the ad, Dworkin said, adding he does not think Fox controls the spot.
"But they haven't done anything to stop it," Dworkin said. "If they wanted to I'm sure they could make it so the ad didn't run."
Fox News did not immediately respond to a request for comment from Newsweek on Monday.
Almost two years ago, the network pulled an ad calling for Trump's impeachment by the Need to Impeach campaign. A lawyer for the campaign, which was launched by billionaire Tom Steyer long before he announced his bid for president, accused Fox News of having "capitulated to political pressure from the Trump administration itself."
Then-Fox News co-president Jack Abernethy said in a statement at the time: "Due to the strong negative reaction to their ad by our viewers, we could not in good conscience take their money."
In June 2019, Need to Impeach succeeded in getting its ad to run on Fox News, but only in the Washington, D.C., market. Need to Impeach also got an ad framing Senate Majority Leader Mitch McConnell as a patsy for Trump to air during Fox & Friends in the D.C. market a few weeks ago.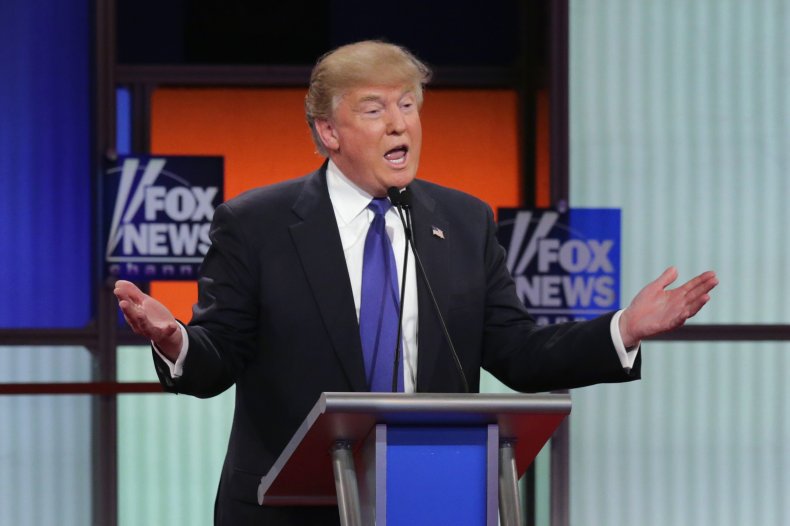 Launched early this month, the impeachment task force has more than 1,000 members including about 100 celebrities and Democratic activists including actors Tom Arnold and Ron Perlman and comedian Rosie O'Donnell. The task force published the first version of its ad online in mid-October. Author Grant Stern directed the minute-long ad set to air on Fox News, and managed the advertising plan for it.
The ad aired on CNN's New Day show at 6:35 a.m. Friday. Online, and the ad has gotten more than 5.2 million views.