Trump Impeachment Attorney Bruce Castor Cut Deal That Overturned Bill Cosby's Conviction
Bruce Castor, who defended former President Donald Trump during his second impeachment trial, may be the reason why Bill Cosby is being released from prison.
On Wednesday, Pennsylvania's Supreme Court overturned Cosby's sexual assault conviction and ordered his immediate release from a state correctional facility after ruling that a non-prosecution deal he had struck with Castor should have shielded him from the charges.
In 2005, Castor, who was the Montgomery County district attorney at the time, declined to prosecute Cosby, saying he found "insufficient, credible and admissible evidence" related to the charges. Castor's decision was heavily criticized, especially as more women came forward with accusations against the former comedian and actor.
During that time, Castor also struck a deal with Cosby's attorney to not bring criminal charges.
But in 2015, right before the statute of limitations was set to expire, Castor's successors reopened the case and charged Cosby—a prosecution that Castor objected to, citing the deal he had struck. Castor made a rather rare legal argument that his decision should be binding on all future prosectors.
"Mr. Cosby was not getting prosecuted at all—ever—as far as I was concerned," Castor said during a preliminary hearing in 2016. "My belief was that I had the power to make such a statement."
Castor added, "I made a judgment as the sovereign representing the commonwealth not to prosecute Cosby. I was the only person in Pennsylvania who had the power to make that decision, and I made it."
However, Montgomery County Judge Steven O'Neill, who presided over the case, ruled that the promises Castor had made were not legally binding on the current district attorney because only Castor's word supported the non-prosecution pledge.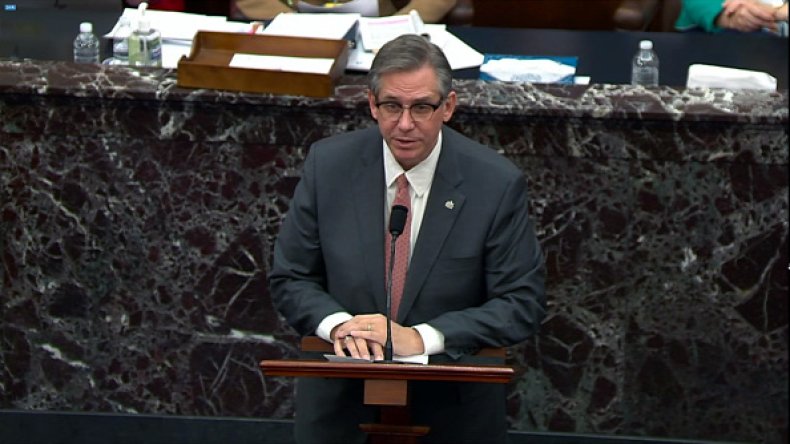 In 2018, Cosby was convicted of a number of sex offenses, including three counts of aggravated indecent assault, and sentenced to three to 10 years in prison.
The conviction was overturned Wednesday after Pennsylvania's highest court reversed O'Neill's ruling. It said that the non-prosecution deal Castor made applied to current and future district attorneys and that therefore Cosby should not have been charged in the case.
"In light of these circumstances, the subsequent decision by successor D.A.s to prosecute Cosby violated Cosby's due process rights," Justice David Wecht wrote in the majority opinion. "There is only one remedy that can completely restore Cosby to the status quo ante. He must be discharged, and any future prosecution on these particular charges must be barred."
Castor served as a district attorney from 2000 to 2008. He is also known for leading Trump's defense team along with David Schoen during the former president's second impeachment trial. Castor's opening arguments were widely criticized for being confusing and unorganized, although Trump was eventually acquitted by the Senate.
Newsweek reached out to Castor for comment but did not hear back before publication.