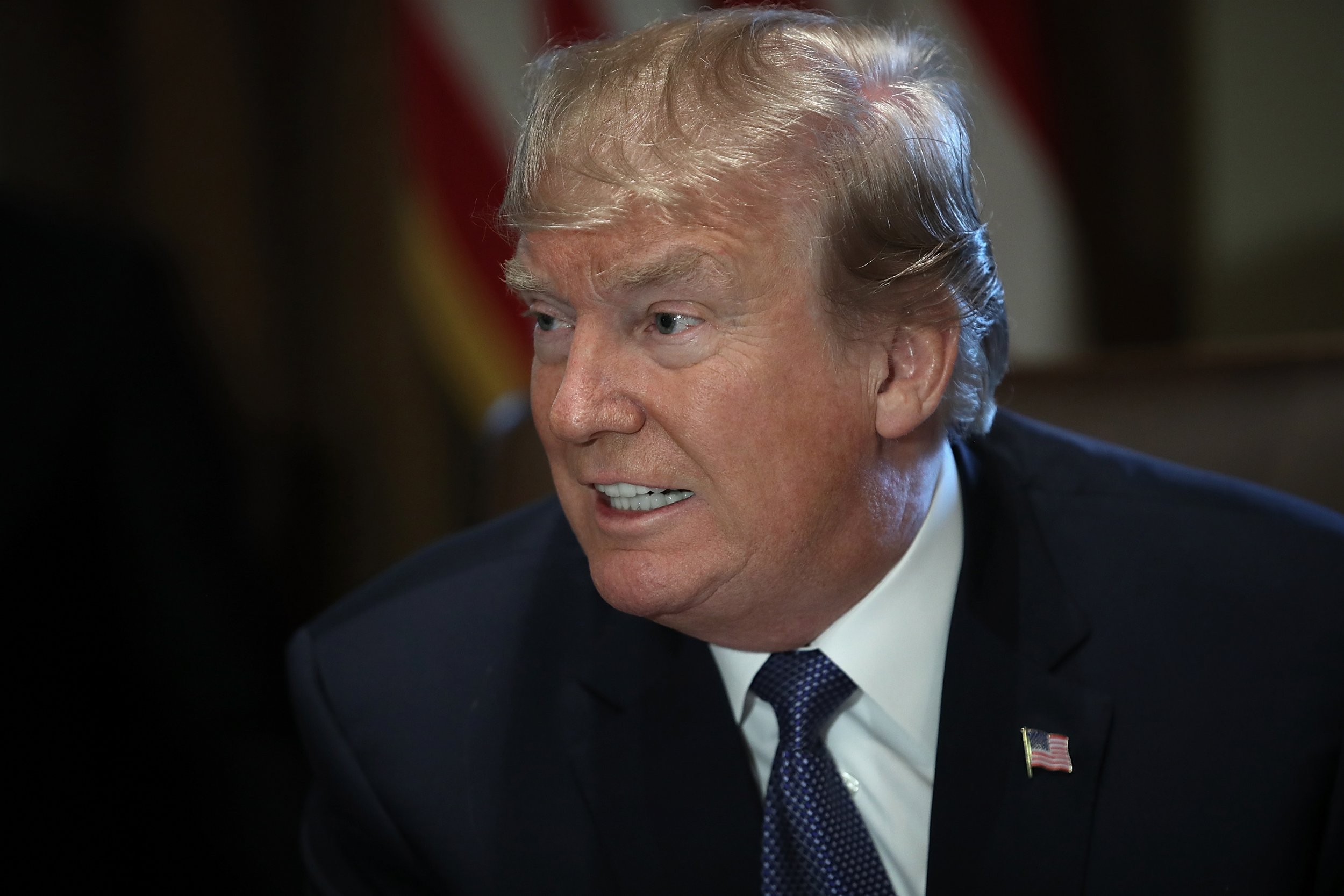 President Donald Trump's odds of being impeached have shot up following news of the first indictments in Special Counsel Robert Mueller's investigation into Russian election meddling, at least according to one leading prediction market. The odds of Trump being ousted prior to the end of his first term rose to 38 percent on Predict It, a real money political prediction market. That represents a five percent increase on where it stood prior to Monday's indictments of Paul Manafort and Rick Gates, and a guilty plea by George Papadopoulos.
Related: Trump impeachment efforts will get their biggest push yet from Democrats before Thanksgiving
The prediction site offers yet more bad news for the president: The chances of Trump's impeachment coming prior to the end of 2017 went up two percentage points, to six percent, and by the end of 2018 by four points, to 20 percent. What's more, the odds of Trump still being in the White House by the end of 2019 now stand at just 57 percent, representing a six-point drop in the past few days.
Despite Mueller's actions, which include the revelation that former Trump aide Papadopoulos had pleaded guilty to lying to the FBI, any serious efforts to impeach Trump remain some way off—if they are to happen at all. Republicans currently control the House of Representatives, where a majority vote is required in order to impeach a president and send the matter to the Senate to vote on whether to convict. (The GOP also controls the Senate.)
But there are signs of more Democrats being willing to push for Trump's removal. On Tuesday, Illinois Representative Luis Gutiérrez announced that he would join with colleagues on the House Judiciary Committee in filing articles of impeachment against the president prior to Thanksgiving. The effort represents a step up from the two previous occasions in which single Democrats have filed articles of impeachment.
This week also saw a threat from another Democrat, Ruben Gallego, that he would file articles of impeachment and call for a vote in the House were Trump to fire Mueller as special counsel. He and a colleague in the House added that they believed there would be a strong bipartisan response should Trump seek to interfere in the investigation in such an overt manner.
It is not just Trump who may sense a growing threat following the events of recent days. The odds of other prominent members of Trump's campaign falling under Mueller's sword have similarly escalated. Donald Trump Jr.'s chances of facing a federal charge before the end of 2017 went up 17 points on Predict It, to 24 percent, and the president's son-in-law Jared Kushner saw an 11-point hike, to 21 percent.
But the next man most under threat, according to those willing to place their money on the matter, is a former Trump foreign policy adviser, Cater Page. Perhaps not aided by a television interview he gave just hours after the three indictments Monday, Page's odds of facing a federal charge in 2017 now stand at 27 percent.