Over 1 Million People Want Trump Impeached, as His Approval Rating Reaches Record Lows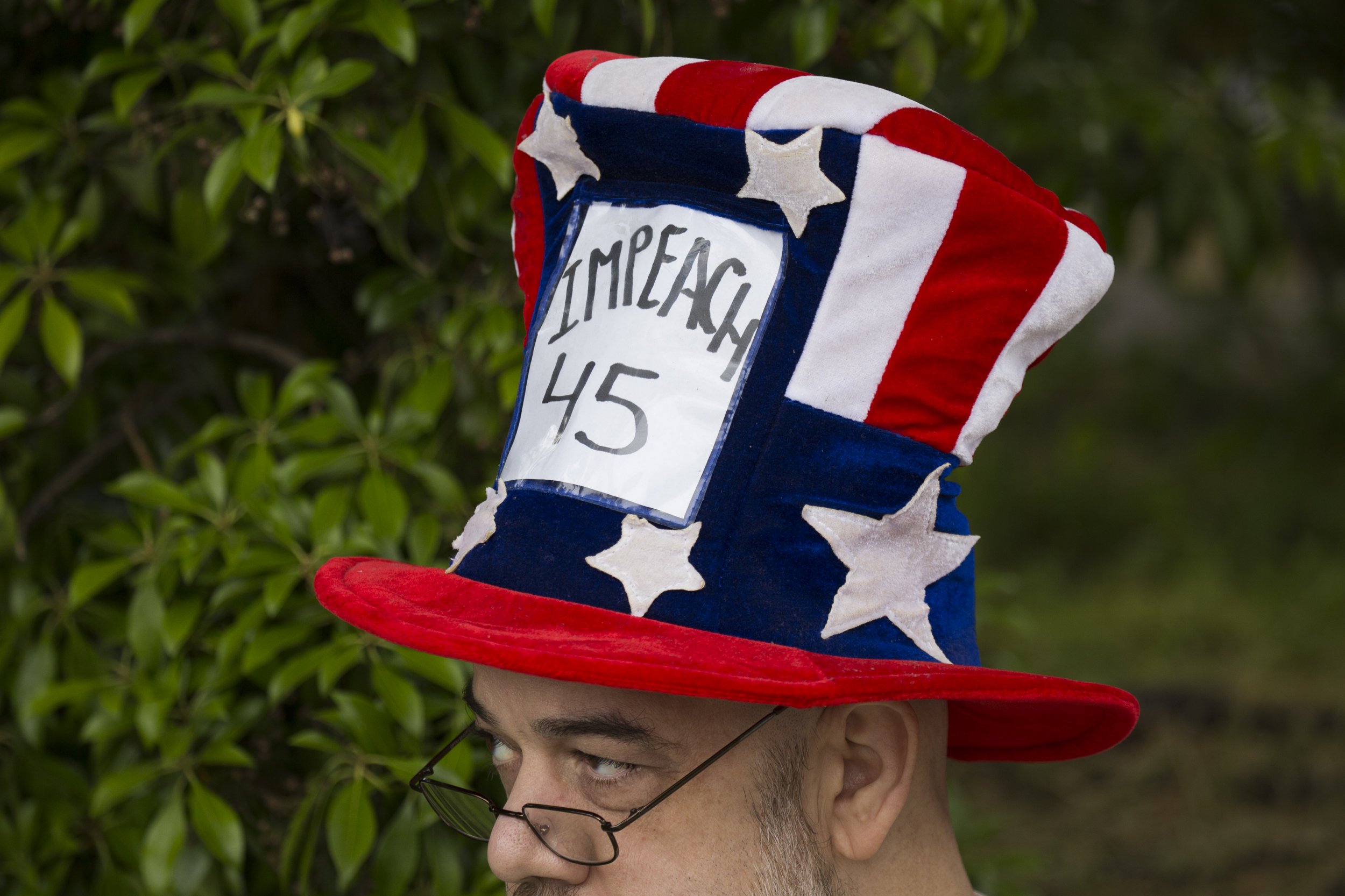 A billionaire's petition to impeach Donald Trump blew past the 1 million signature mark this week, just 11 days after he launched the campaign demanding the president's removal.
Tom Steyer, a Democratic donor and ex-hedge fund manager, told Axios on Tuesday that 1,119,720 people have added their names to his website, NeedToImpeach.com. Judging from Trump's tweets, the commander in chief is taking notice of the growing opposition.
"Wacky [and] totally unhinged Tom Steyer, who has been fighting me and my Make America Great Again agenda from beginning, never wins elections!" Trump wrote Friday.
On October 20, Steyer started a $10 million initiative to push for the impeachment of Trump, who he told Time is "an immediate danger to the health and safety of America," given the president's recent threats to Americans' First Amendment rights, his statements provoking conflict with North Korea, his relationship with Russian President Vladimir Putin, his inadequate response to white nationalist violence and his decision to withdraw the U.S. from the Paris climate agreement.
In a letter on his website, Steyer added that he was worried by Trump's unbridled use of Twitter and even by Secretary of State Rex Tillerson reportedly calling Trump a "moron."
"This is not a time for 'patience'—Donald Trump is not fit for office," Steyer said. "It is evident that there is zero reason to believe 'he can be a good president.'"
In addition to starting the petition, Steyer placed ads on TV and social media demanding Trump's impeachment. Politico reported that's probably how the president found out about the campaign—Steyer's commercial appeared during Fox & Friends on October 27.
Steyer's impeachment campaign may be politically motivated: His name has been floated as a potential challenger to California Senator Dianne Feinstein, a Democrat who said earlier this month she intends to run for a fifth full term, according to The Hill.
The petition is only a show of public opinion, especially because only two presidents have ever been impeached—Andrew Johnson and Bill Clinton—and neither was actually kicked out of the White House.
But Steyer's movement does come as Trump's approval rating has been tanking. On Sunday, an NBC News/Wall Street Journal poll found that just 38 percent of people said they thought the president was doing a good job—the lowest number so far. About 58 percent of respondents said they disapproved of his performance.
On Monday, Gallup put his numbers even lower, finding that 33 percent approved of the president and 62 percent did not.