Trump Should Be Impeached Now, Say Blacks, Hispanics; Only White Americans Want President to Stick Around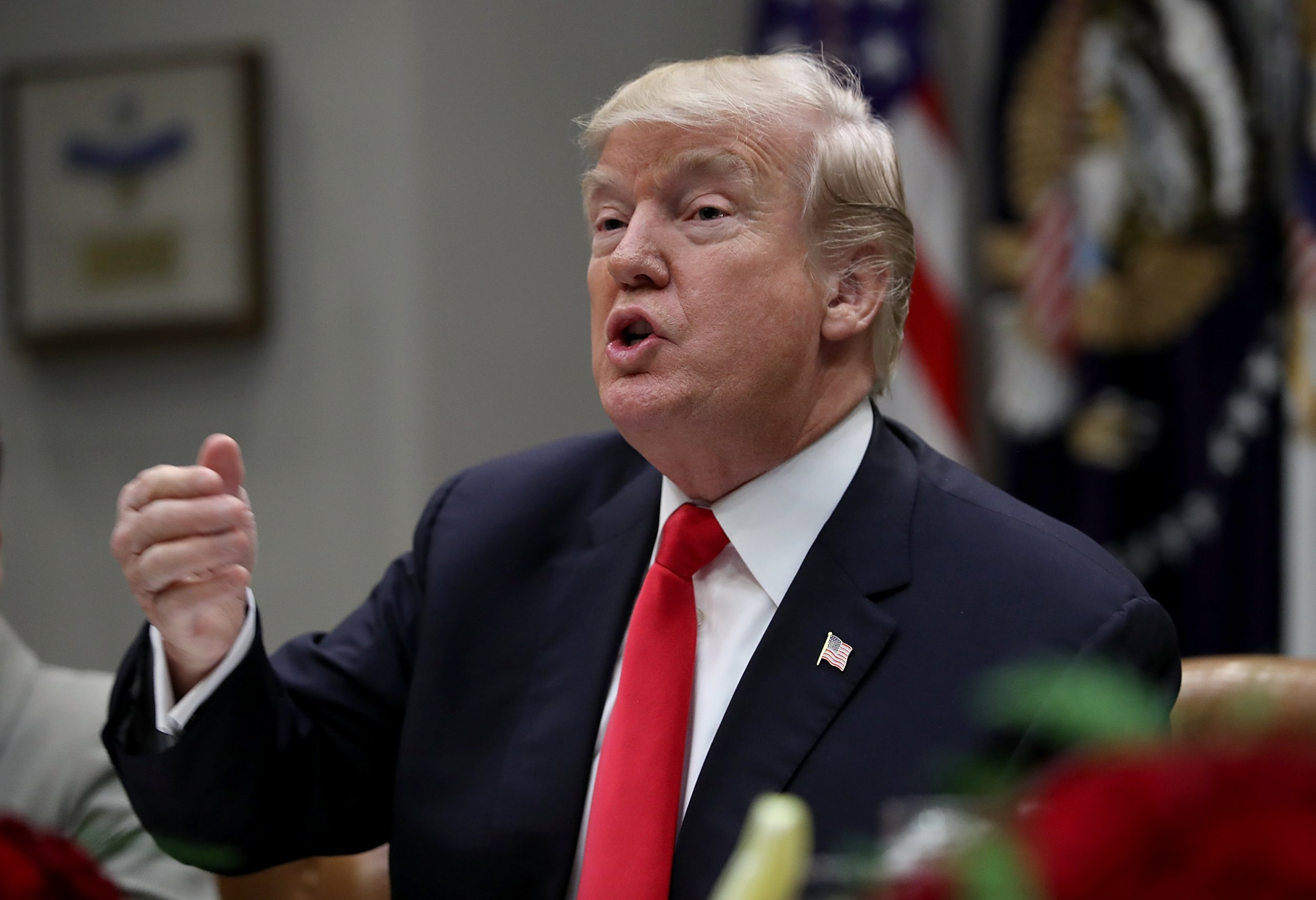 A majority of black and Hispanic Americans support impeaching President Donald Trump, while women are evenly split on the issue. Meanwhile, more white Americans oppose than support making Trump just the third president in U.S. history to suffer impeachment, according to a poll from the Public Religion Research Institute conducted in October and released Tuesday.
Related: Trump impeachment odds skyrocket after Michael Flynn agrees to cooperate with Mueller investigation
While the overall percentage of Americans who think Trump should be impeached remains unchanged from August, at 40 percent (with 56 percent opposed), the numbers vary greatly between subgroups. The most support for impeachment comes from black Americans, with 72 percent in favor. A majority, 52 percent, of Hispanics also back removing Trump from office. There is substantial support for impeachment, too, from women, with 48 percent backing the move and the same number opposing.
Only among white Americans and men is there majority opposition to impeachment, with 31 percent of both groups in favor.
The survey was conducted prior to some major developments in the investigation into whether Trump's campaign colluded with Russia to interfere in the 2016 election. Last month, three former Trump campaign aides, including former Campaign Chairman Paul Manafort, were indicted in Special Counsel Robert Mueller's probe. Last week, Trump's former national security adviser, Michael Flynn, pleaded guilty to lying to the FBI and said he was cooperating with investigators.
Following that news, Trump appeared to implicate himself on an obstruction of justice charge. Posted on his Twitter feed, Trump said he was aware that Flynn had lied to the FBI when he fired the national security adviser in February. Former FBI Director James Comey has said that, a day after Flynn's removal, Trump asked him to drop the investigation into the man who was one of the president's staunchest allies during his campaign.
Trump's lawyer, John Dowd, later claimed that he wrote the tweet but that it did not represent an admittance of obstruction of justice because, as the chief law enforcement officer in the country, the president cannot, by definition, obstruct justice. That opinion has been opposed by a number of legal experts.
Even before the latest disclosures in the investigation, multiple Democrats have filed articles of impeachment against the president. One of those, Texas Congressman Al Green, said Tuesday that he would bring articles to the House floor the following day to force a vote.
The measure has little or no chance of success, however. In addition to Republicans showing no desire to move toward impeaching the president, even leading Democrats have cautioned against pushing for removing Trump ahead of the 2018 midterms.