Trump Impeachments Odds Skyrocket After Michael Flynn Agrees to Cooperate With Mueller Investigation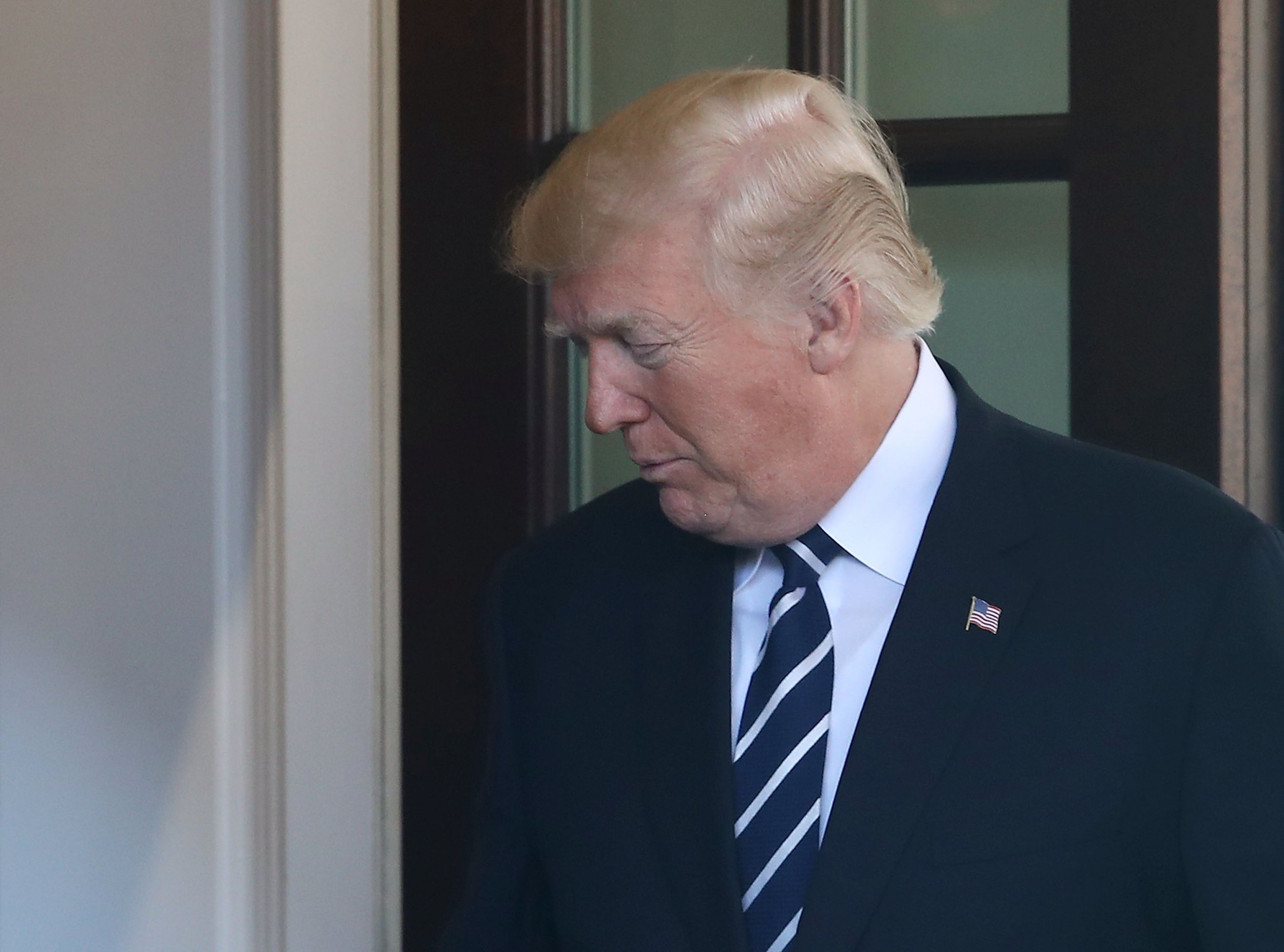 The odds of Donald Trump becoming just the third president in U.S. history to be impeached have soared following Friday's news that Michael Flynn has pleaded guilty to lying to the FBI and is cooperating with special counsel Robert Mueller's investigation.
In Flynn's plea, he reportedly said that Trump transition officials directed his contacts with the Russians, bringing the president closer into Mueller's crosshairs than ever before.
Related: Donald Trump, Jared Kushner could be next after Michael Flynn charged by Mueller with lying to the FBI
On the real-money politics prediction market, PredictIt, the price of Trump being impeached shot up 8 cents following Friday's news. It now stands at 41 cents, edging closer to a 50-50 chance that the House of Representatives will vote to impeach Trump before the end of his first term. The highest the price ever at the close of a day is 39 cents.
U.S. betting markets provided further bad news for Trump. The odds on Trump being president by the end of 2018 sunk by the same 8-cent margin, to 63 cents.
Other oddsmakers reacted similarly to the biggest development so far in Mueller's six-month-old probe into Russian interference in the 2016 election and possible collusion with the Trump campaign. British betting firm Ladbrokes cut its odds on Trump being replaced as president by the end of 2018 to 7-4 from 9-4. That equates to a 36 percent probability that Trump will be gone from the Oval Office by the time 2019 rolls around.
He is also rated at even, a 50-50 chance, to leave office due to impeachment or resignation before the end of his first four-year term.
No president has ever been removed from office through impeachment. Bill Clinton and Andrew Johnson were both impeached by the House of Representatives but were acquitted in the Senate. Richard Nixon might well have become the first president to suffer that indignity but resigned before the Watergate scandal went that far.
Not only could Flynn's cooperation with Mueller's team imperil Trump over the investigation into possible collusion with Russia. It could also bring him into greater legal jeopardy over an obstruction of justice charge. Former FBI Director James Comey testified before Congress earlier this year that Trump had directed him to drop the investigation into Flynn, his former national security adviser, before the president fired the bureau's chief.
Even before the latest revelations, multiple articles of impeachment have been filed in the House, and Texas Democrat Al Green said Thursday he would force a vote on removing Trump next week.
Still, there are no signs Republicans are willing to initiate impeachment proceedings, and even leading Democrats have thus far urged against such action ahead of the 2018 midterm elections.