Trump Impeachment Vote Will Happen Next Week, Promises Texas Democrat of 'Billionaire Bigot'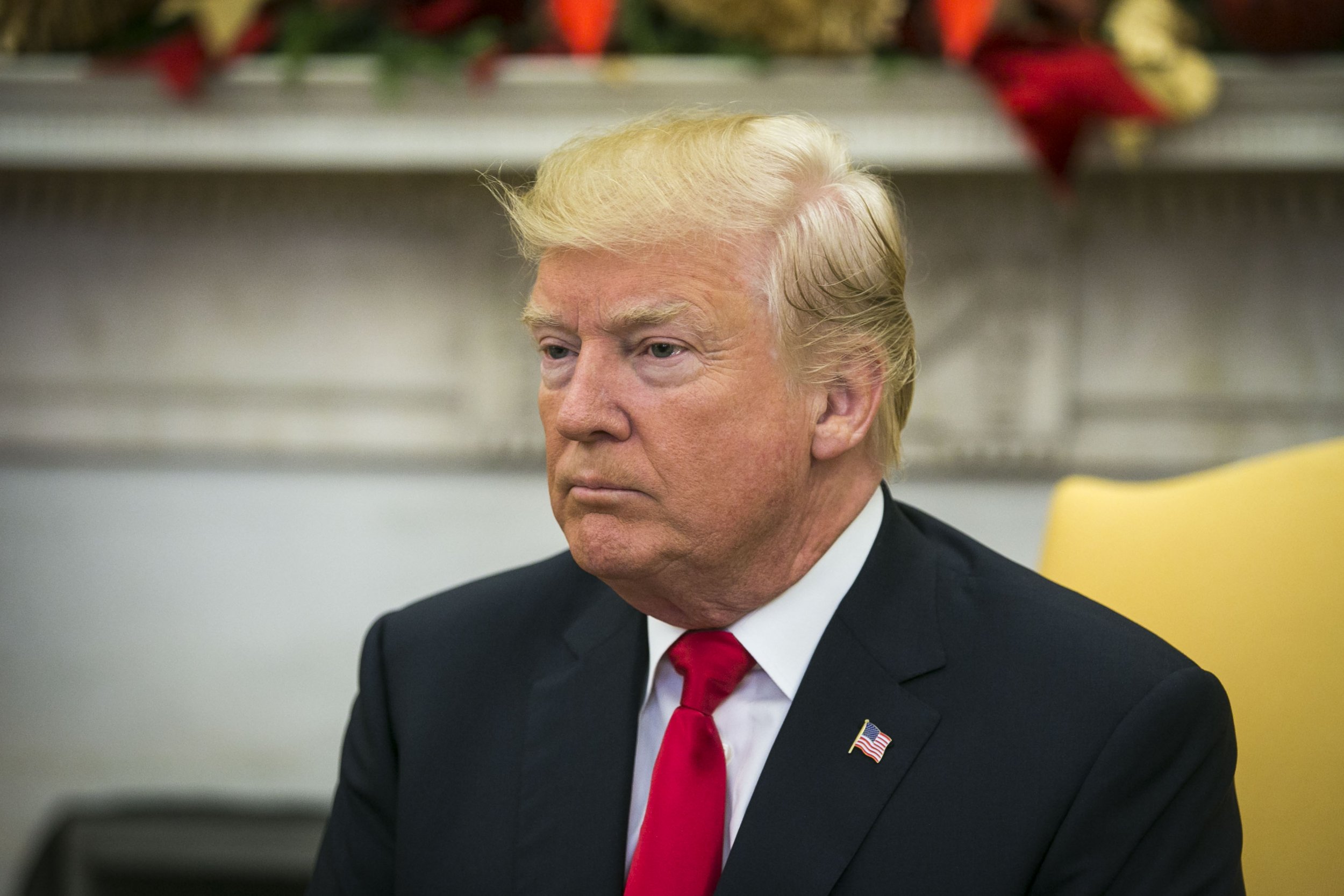 The first vote on whether to impeach President Donald Trump will take place in the House of Representatives next week, Texas Democrat Al Green announced Thursday. Green, one of Trump's fiercest critics—he has filed multiple articles of impeachment against the president—had previously said he would force a vote before Christmas.
Related: Trump impeachment articles could include his slurring of Elizabeth Warren as 'Pocahontas'
"I don't know what the vote will be but I do know this: Next week there will be a vote to impeach," Green said on the House floor. "Next week there will be a resolution brought before the Congress and there will be a vote to either table it, to send it to committee, or to vote it up or down. That's what the people I represent expect me to do."
A spokesman for Green told Newsweek that the day had not yet been determined for the vote to take place.
Even though Republicans control the House, any member can force a vote within two days by filing a "privileged" resolution. Still, the vote has little chance of success: Not only do Republicans have a majority—and they have shown no desire to move toward removing Trump—but leading Democrats have displayed notable caution on talk of impeachment. Both House Minority Leader Nancy Pelosi and Democratic National Committee Chairman Tom Perez have attempted to quiet such calls ahead of next year's midterm elections.
Some Democrats have declined to follow the party line. Green co-sponsored the first article of impeachment filed against Trump with California Representative Brad Sherman, accusing the president of obstruction of justice over the firing of James Comey as FBI director. He later filed his own articles, accusing Trump of inciting a climate of racism and bigotry.
Earlier this month, he joined five fellow Democrats in the largest effort yet to make Trump just the third president in United States history to be impeached by the House. The five articles of impeachment filed included accusing Trump of violating the Constitution's emoluments clause and undermining the judiciary and the freedom of the press.
Green has insisted that, despite an ongoing investigation into whether Trump's campaign colluded with Russia, no crime needs to have been committed for a president to be impeached. On Thursday, he returned to the issue of race and discrimination as being at the forefront of his urgency to remove Trump from office.
"I refuse to stand idly by as a billionaire bigot does irreparable harm to my country," he said. "A billionaire bigot who tolerates the KKK, but won't tolerate Islam. A billionaire bigot who tolerates anti-Semitism, racism, sexism, ethnocentrism, xenophobia and homophobia."
Trump Impeachment Vote Will Happen Next Week, Promises Texas Democrat of 'Billionaire Bigot' | U.S.