Republicans' 'Cult of the President's Personality' Makes Trump Impeachment Unlikely, Says Rep. Adam Schiff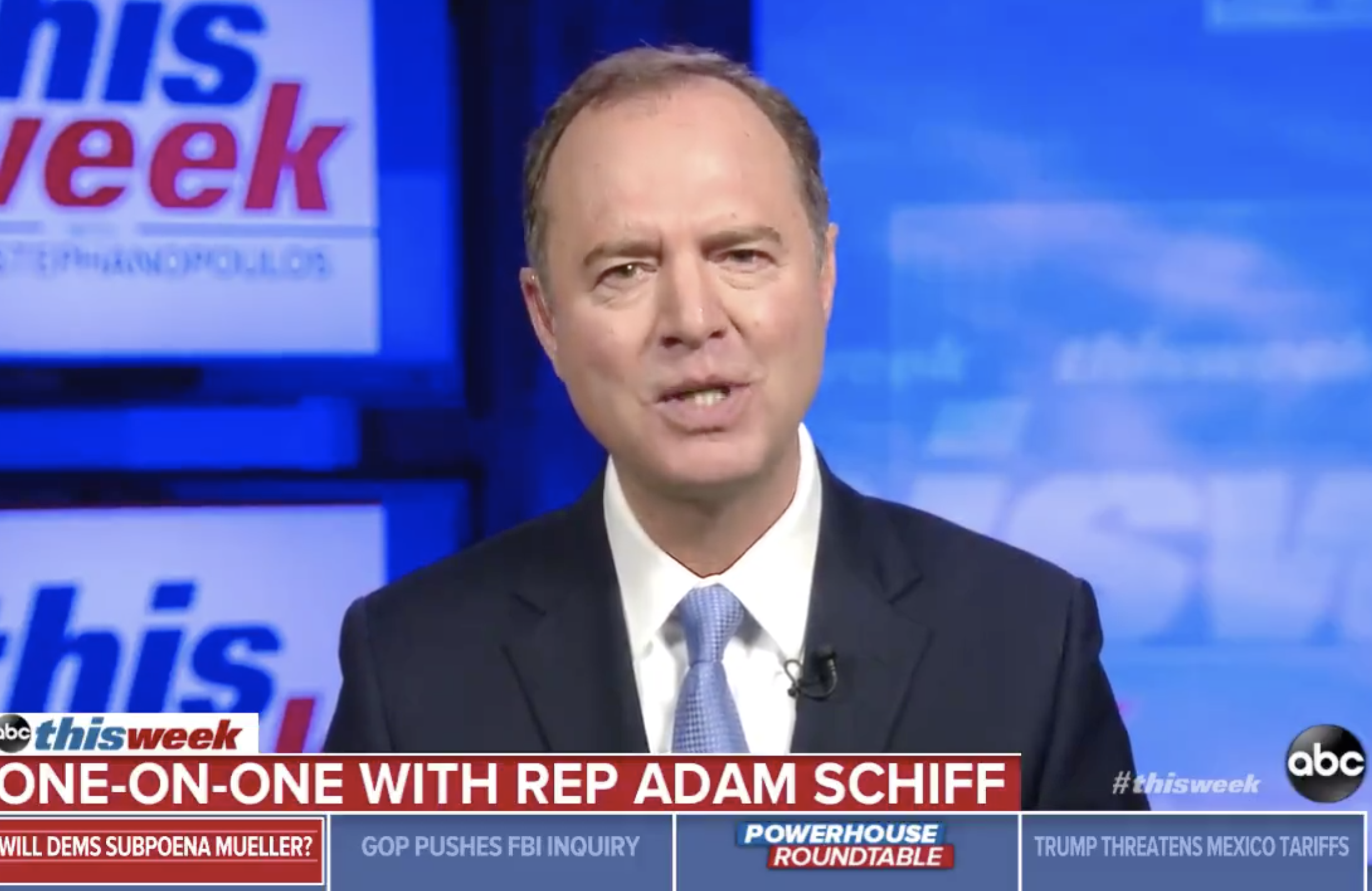 Congressman Adam Schiff, chair of the House Intelligence Committee, said Sunday that while he believes that President Donald Trump has acted in ways that may merit impeachment, the process of removing the president from office is likely to be unsuccessful because of what Schiff dubbed a "cult" surrounding Trump's personality.
While a number of rank-and-file Democratic House members have openly called for the lower chamber of Congress to begin impeachment proceedings against Trump, party leaders have been reluctant.
Appearing on ABC's This Week Sunday morning, Schiff tried to explain to host George Stephanopolous why he was among those high-ranking Democrats who were not stoking the impeachment flames.
"In terms of the impeachment process, it's not mandated by the Constitution," said Schiff. "We can avail ourselves of this when the president demonstrates acts that are high crimes or misdemeanors. It is certainly true, I think, that much of his conduct qualifies for that, but at the same time we have to recognize that one party — the Republican Party — has turned itself into a cult of the President's personality and is not likely to act consistent with its Constitutional obligations."
He continued: "We have to figure out in that context: Is this the right thing for the country, and I'm just not convinced — not yet — that's the case."
Schiff's remarks came a day after Speaker of the House Nancy Pelosi addressed California Democratic Party members in San Francisco. While people in the crowd Saturday chanted for Pelosi to impeach Trump, the Speaker responded by pushing for further investigations into the president and his administration.
"We will build an ironclad case to act," Pelosi said on Saturday. "President Trump will be held accountable for his actions. In the Congress, in the courts and in the court of public opinion, we will defend our democracy."
While the House can impeach a president with a simple majority of votes, the determination on whether or not to remove a sitting president occurs after a trial before the Senate, where a two-thirds majority is needed. Democrats currently have a solid majority in the House, but Republicans hold 53 of the 100 Senate seats. Removing Trump from office would require a large number of GOP senators to break from party ranks and vote in favor of ousting the president from the Oval Office.
A new CNN poll released Sunday morning found that nationwide support for impeachment had risen to 41 percent, up from 37 percent in April, but down from the poll's high figure of 47 percent from September 2018.