Adam Schiff: Trump Impeachment Would Fail Because GOP 'Holds Water' for 'Corrupt, Unethical, Dishonest' President
Representative Adam Schiff has been one of the loudest voices in Congress to accuse President Donald Trump of obstruction of justice, but don't expect the House Intelligence Committee chairman to be calling for impeachment proceedings anytime soon.
During an interview on ABC's This Week, the California congressman said he believed that, under "normal" circumstances, the details contained in Special Counsel Robert Mueller's report into election meddling would warrant consequences within the "realm" impeachment. But, he cautioned, these are not normal times.
"We are, unfortunately, in an environment today where the GOP leadership, people like [House Minority Leader] Kevin McCarthy, are willing to carry the president's water no matter how corrupt or unethical or dishonest the president's conduct may be," Schiff said. "And in those kinds of circumstances, when [Senate Majority Leader] Mitch McConnell will not stand up to the president either, it means that an impeachment is likely to be unsuccessful."
The blistering critique of Capitol Hill Republicans came as Schiff was responding to host Martha Raddatz, who asked the congressmen whether he agreed with Senator Elizabeth Warren's recent call for impeachment.
Schiff remained adamant in his belief that such proceedings would likely fail without bipartisan support. Even if the House were to successfully impeach Trump, which it could do with a simple majority in that chamber, actually removing a sitting president from office would require the approval of two-thirds of the Senate, where the GOP holds a slender 53-47 majority.
Trying to force Trump from office is a decision that requires considerable thought, said Schiff, and the caucus must consider its next steps.
"It may be that we undertake an impeachment nonetheless. Is the best thing for the country to take up an impeachment proceeding because to do otherwise would send a message that this conduct is somehow compatible with office?" he questioned, "Or is it in the best interest of the country not to take up an impeachment that we know will not be successful in the Senate because the Republican leadership will not do its duty? That's a very tough question and I think is one we ought not to make overnight."
The debate over impeachment—which Trump's harshest critics have been pushing since the election—escalated following the Thursday release Mueller's findings.
The 448-page report found no evidence of a criminal conspiracy between the Trump administration and Russian nationals. But Mueller did outline 10 possible instances of potential obstruction of justice involving Trump — including a 2017 attempt to oust the special counsel — stating that there had been "multiple acts by the President that were capable of exerting undue influence over law enforcement investigations."
The special counsel declined to reach a determination on the matter. However, Attorney General William Barr and Deputy Attorney General Rod Rosenstein subsequently took it upon themselves to conclude that no obstruction charges would be brought.
As the week came to a close, it was still unclear how Democrats would handle the report's myriad findings. House Speaker Nancy Pelosi, who previously dismissed impeachment proceedings as divisive and "not worth it," is scheduled to hold a private conference call on Monday with other Democrats to discuss a path forward.
"Congress will not be silent," Pelosi wrote in the call advisory.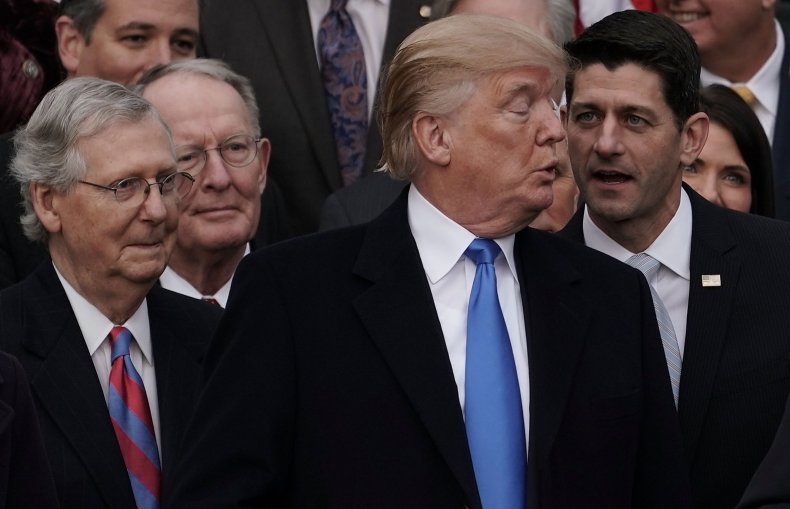 On Friday, Warren, one of the many Democrats in the running for the party's 2020 presidential nomination, becames the first candidate to openly call for the House to bring articles of impeachment against Trump.
"To ignore a President's repeated efforts to obstruct an investigation into his own disloyal behavior would inflict great and lasting damage on this country," tweeted the senator, "and it would suggest that both the current and future Presidents would be free to abuse their power in similar ways."
"The severity of this misconduct demands that elected officials in both parties set aside political considerations and do their constitutional duty," she concluded. "That means the House should initiate impeachment proceedings against the President of the United States."