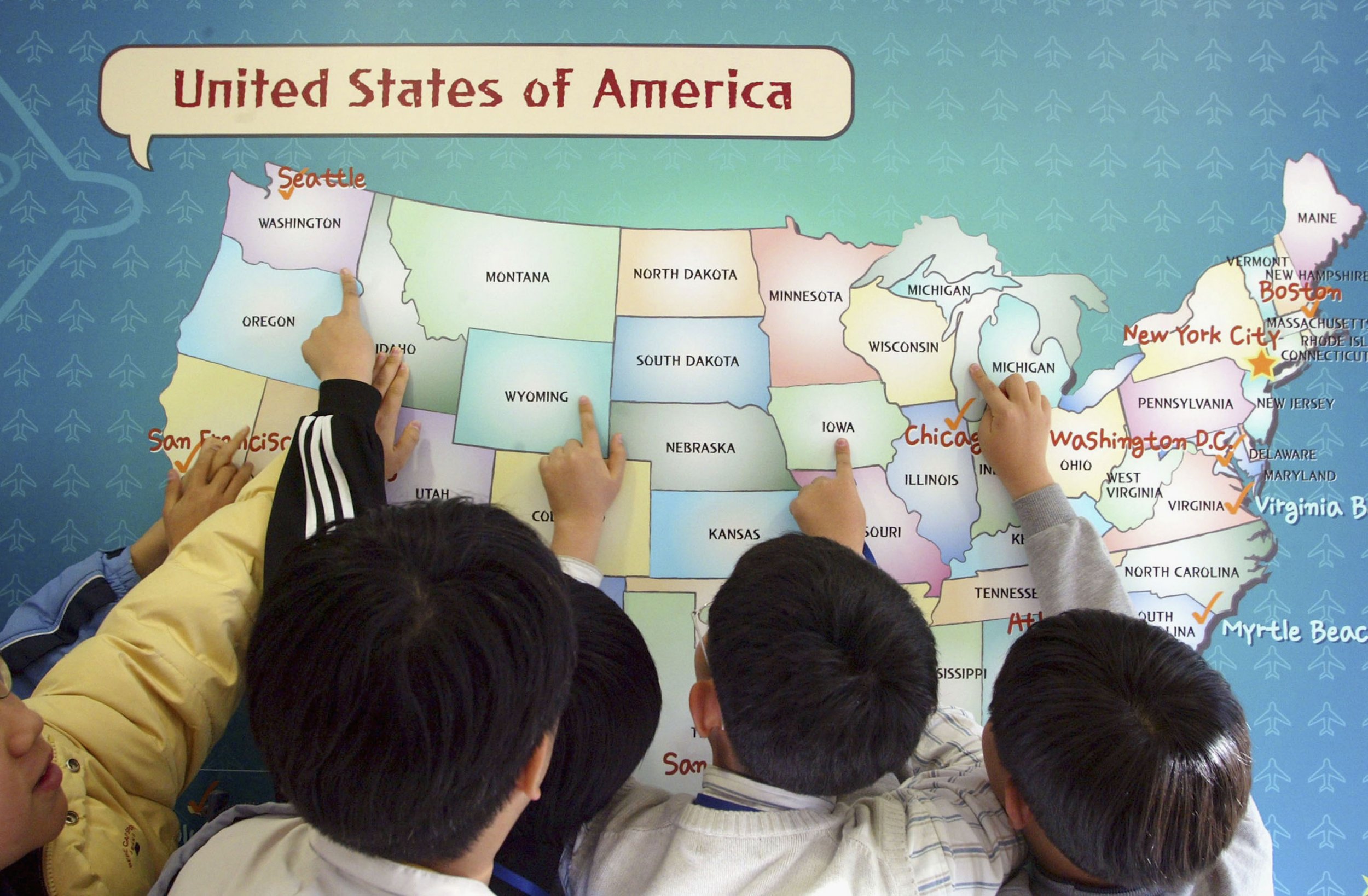 The number of new international students in the U.S. has dropped — and some believe President Donald Trump's rhetoric is scaring off foreign youth.
The Institute of International Education reported on Monday that the number of first-time international students enrolling in the U.S. fell by more than 3 percent between the 2015-2016 and 2016-2017 school years. That means that about 10,000 fewer new international students had signed up for classes stateside. It comes as the Trump administration has proposed cutting the budget for educational exchange programs in half.
The brain drain dates from the late part of the presidential campaign, before Trump's election in November 2016, so it's hard to definitively say whether his anti-immigrant rhetoric had any effect. But other Institute survey data released this fall shows insitutions reported a 7 percent decline in new international students, with the falloff attributed partly to visa issues and "an uncertain U.S. social and political climate."
In other words, the national data may be catching up with the so-called "Trump Effect" at individual campuses. After a year of watching Trump repeatedly propose travel bans, reject refugees and criticize immigrants, students and parents are second-guessing how inviting the U.S. really is.
"'Are they going to be welcomed in the United States? Are the American people going to treat their sons and daughters well? Are they going to be safe on U.S. campuses and in U.S. cities?'" said Gary Bergman, the founder and president of College Study US. "A lot of the comments that are coming out of the current administration are leading a lot of families to really take a step back and wonder if the U.S. is really a good place to go for their education."
Trump has been pushing an America-first agenda since day one of his campaign, when he suggested Mexican immigrants are rapists and criminals — and people abroad are paying attention. No matter how much recruiters like Bergman tell foreigners that the U.S. wants foreigners to come to America, they only have to turn on the TV to see Trump and his political allies sending the opposite message.
Bergman said that at his company the number of applications from international students has dropped 20 to 30 percent, and he partly attributes that to Trump.
His argument: Why would an international student choose to study stateside when there are other options such as Canada that offer solid education and a prime minister who personally welcomed refugees at the airport in 2015?
Of course, the drop can't be blamed on the president alone. David Di Maria, the president of the board of directors for the American International Recruitment Council, is quick to point out that the sunsets of major government scholarship programs in Brazil and Saudi Arabia have likely hurt the numbers, as well. He also said he believes frequent mass shootings have made parents hesitant to send their kids to the U.S. for school.
American higher education is so expensive — and for many families, a such a huge investment in their future — that any slight change in the overall educational environment tips the balance too far to one side.
Di Maria said this is especially true of Muslim students. Within two weeks of the first version of Trump's travel ban, the number of people searching StudyPortals.com from Iraq, Iran, Libya, Somalia, Sudan, Syria and Yemen dropped by 56 percent.
"There are students from Muslim nations, such as Malaysia and even Indonesia who are saying, 'Are we going to be next? Why would we go to the U.S. for four years when something could happen?' A lot of people don't know what the future holds," he added.
Susan Popko, the associate provost for international programs at Santa Clara University in California, said the biggest Trump-related concern she hears from students is about the future of the H-1B visa program, which allows foreigners to work in the U.S. Last month, the government made it harder for H-1B visa holders to renew their permits, and in April the Justice Department put out a news release warning that it "will not tolerate employers misusing the H-1B visa process to discriminate against U.S. workers."
In Trump's 2018 budget proposal, the State Department also requested $285 million for its educational and cultural exchange programs—a roughly $305 million reduction from the previous year's budget. It said it planned to focus on initiatives like the Fulbright scholarship program and international visitor leadership program in an effort to make resources "more narrowly targeted towards specific foreign policy priorities while avoiding duplication."
The number of foreign applicants to Santa Clara University hasn't fallen, but Popko said students are meeting with advisers far more frequently. Trump permeates every conversation, even when people aren't necessarily intending to overtly bring him up.
"It often works like this: A student comes into the office highly emotional and full of anxiety asking to speak with an adviser urgently about something small and concrete — information often readily available on the web, such as a deadline — but after sitting down with an adviser, deeper concerns are raised about integration in U.S. culture, the travel ban, the future possibilities for working in the U.S.," Popko said.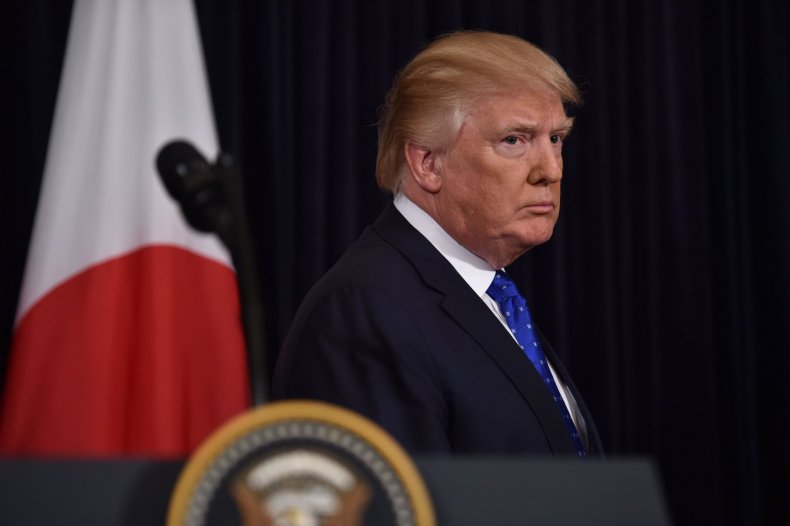 All of this matters not only because having foreign students is good for diversity, the talent pool and introducing different perspectives but also because the Trump effect could seriously hurt the economy. During the 2015-2016 school year, international students contributed $32.8 billion to the U.S., according to the nonprofit NAFSA: Association of International Educators.
If even a few students decide not to come to the U.S. because of Trump, communities are going to get hit hard.
Here's a simple breakdown: Tuition, fees and room and board cost out-of-state students an average of $36,420 at four-year public universities. "If you lose 10 students, that's a third of million dollars per year in university revenue you're not getting," Bergman said. "And if they're coming for a bachelor's degree, multiply that times four."
Not to mention all the money they spend while they're going to college. Students are renting apartments; they're shopping for clothes; they're buying cars; they're going to Starbucks. Small college towns can't afford to lose them.
But according to Jill Welch, the deputy executive director for public policy at NAFSA, it doesn't have to be that way.
Welch said the Trump administration and Congress both have the power to rehab the U.S.'s image. The damage control could start with the Dream Act, a bipartisan bill aimed at extending protections for young undocumented immigrants previously protected by the Deferred Action for Childhood Arrivals program. Welch said it's an opportunity to show prospective international students how the U.S. treats immigrants already living here.
White House officials could also help reverse the decline by publicly proving how much they care about foreign students. In May, for example, Secretary of Commerce Wilbur Ross presented the University of Colorado Boulder with the President's "E" Award for Exports. He praised the school for doubling its international student enrollment and making international students a priority.
Welch said those optics are only going to get more important as Trump's term continues.
"If we want to be economically prosperous, if we want to be intellectually advanced, if we want to be scientifically advanced, if we want to be a beacon of hope to society, there are changes and policies that need to be reviewed," she said.