Trump-Russia Investigation: Senator Calls for Probe Into Whether Kremlin Used the NRA to Help Elect President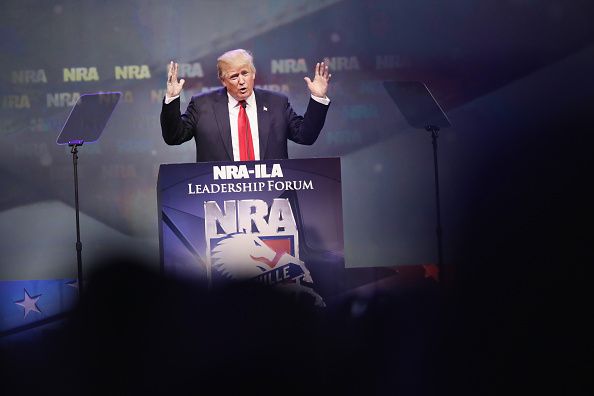 Senator Ron Wyden of Oregon sent letters to the Treasury Secretary and the National Rifle Association (NRA) on Friday requesting any documents demonstrating financial ties between Russia and the gun lobbying group.
Last month, reports revealed that the FBI was investigating contacts between Alexander Torshin, the deputy governor of Russia's central bank, and the NRA. It is likely the FBI is looking into whether the banker and Putin ally funneled money into the association during the 2016 presidential campaign so that the money could then be used to support the campaign of President Donald Trump.
The NRA spent $30 million on adverts and other campaign materials in support of the Trump campaign.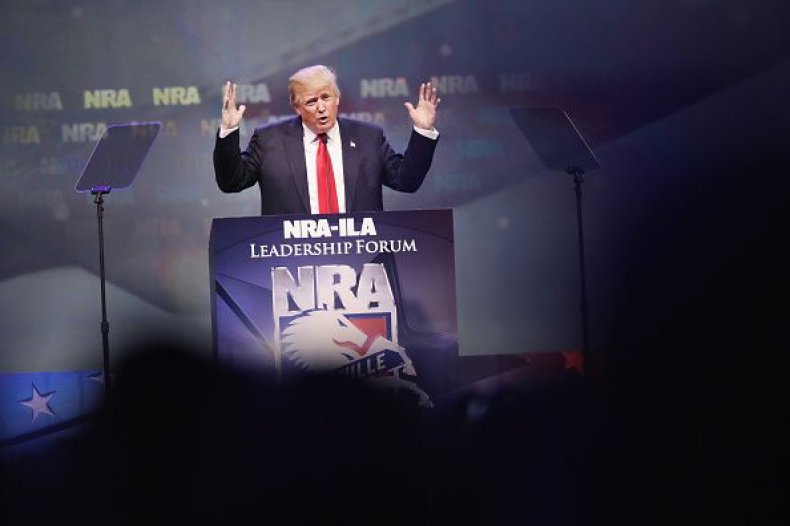 Wyden, who is a member of the Senate Intelligence Committee investigating Russian interference in the 2016 election, argued that the Senate should look further into the suspected ties between Russia and the NRA.
"The national security as well as legal implications of these reports make it imperative that Congress conduct a thorough investigation," Wyden wrote in the letter to Treasury Secretary Steven Mnuchin. A separate letter to the NRA requested specific documentation about the NRA's financial dealings with Russian nationals.
On Monday, the American Legal Democracy Fund filed its own request for the Federal Election Commission to launch an investigation into whether the NRA took money from Russians and channeled the funds into Trump's election campaign.
An NRA spokesman later said that the gun lobbying group had not been contacted by law enforcement officials.
Links between Torshin, the NRA and Trump may have been facilitated by a man named Paul Erickson, a longtime Republican activist who claimed to be an adviser on Trump's transition team. Erickson is closely linked with a Russian woman named Maria Butina, a well-known gun-rights activist who also worked as a special assistant for Torshin. Butina has bragged that she helped connect the Trump campaign with the Kremlin. Butina and Torshin are both longtime NRA members.
Torshin requested that Trump meet with him on the sidelines of the National Rifle Association's convention in May 2016. He never met with then-candidate Trump, but he did succeed in securing a meeting with Trump's son Donald Trump Jr.