Trump's Son-in-Law Jared Kushner Owns Baltimore Area Housing Projects That Have Racked Up Hundreds of Building Code Violations
President Donald Trump spent much of his weekend attacking Baltimore and Democratic Representative Elijah Cummings whose district includes much of the Baltimore metropolis. The president called the area "a disgusting, rat and rodent infested mess" where "no human being would want to live." What Trump failed to mention was that his son-in-law Jared Kushner actually owns a number of nearby housing projects that have racked up hundreds of building violations.
Kushner, who is a senior White House adviser and maintains ownership of these properties despite his administration role, was reported to have racked up more than 200 code violations for apartments his company owned back in November 2017, according to then Baltimore County Executive Kevin Kamenetz.
Kushner Cos., Trump's son-in-law's company, accrued all those violations in that calendar year and only made repairs after the county threatened to impose fines and to withhold Department of Housing and Urban Development (HUD) payments for the low income properties.
"Contrary to the assertions of the Kushner Cos. that they are in compliance with local laws, our inspectors identified and cited more than 200 code violations in properties owned by Jared Kushner," Kamenetz said at the time.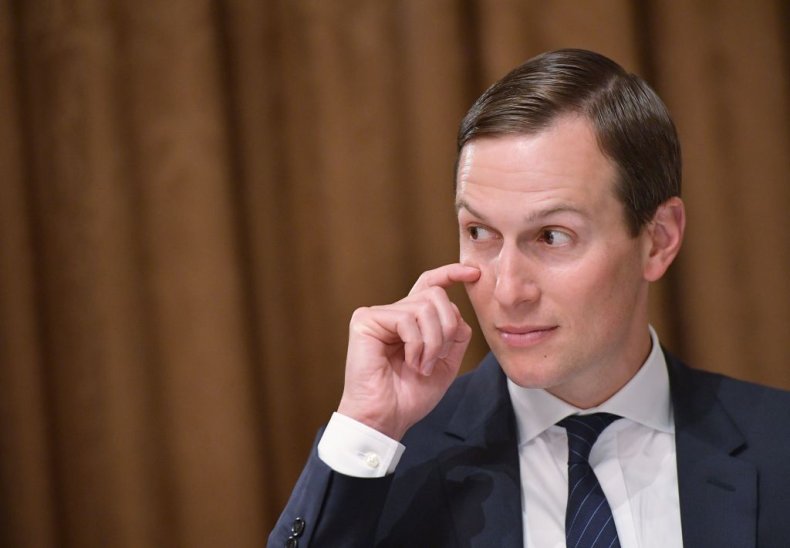 "Repairs were made only after the county threatened to withhold rent or issue fines. And in nine instances, we had to carry through with threatened sanctions," he explained. "We expect all landlords to comply with the code requirements that protect the health and safety of their tenants, even if the landlord's father-in-law is President of the United States."
Although none of the housing projects are directly within Maryland's 7th District, which Cummings represents and encompasses just over half of Baltimore City and most of Howard County, some of the buildings are near enough to share zip codes with areas under the congressman's mandate. The projects house up to 20,000 people, many of whom are African American.
Trump lashed out at Cummings on Saturday in a series of tweets, attacking the congressman and arguing that he'd done a poor job at representing his district. He even suggested, without citing any evidence, that the representative may somehow be corruptly mismanaging funds for Baltimore.
"Rep, Elijah Cummings has been a brutal bully, shouting and screaming at the great men & women of Border Patrol about conditions at the Southern Border, when actually his Baltimore district is FAR WORSE and more dangerous," the president wrote. Continuing, he added: "If he spent more time in Baltimore, maybe he could help clean up this very dangerous & filthy place."
Cummings responded on Twitter, pointing out: "I go home to my district daily. Each morning, I wake up, and I go and fight for my neighbors." The congressman wrote: "It is my constitutional duty to conduct oversight of the Executive Branch. But, it is my moral duty to fight for my constituents."
The president's attack on Cummings came after the House Oversight Committee, which the Maryland representative chairs, voted on Thursday to subpoena text messages and personal emails from White House officials, including the president's daughter Ivanka Trump and her husband, Kushner. Speaker of the House Nancy Pelosi, a Democrat from California, and numerous other Democratic lawmakers have slammed Trump's attack on Cummings and Baltimore as "racist."
But Trump has doubled down on the criticism, tweeting on Sunday: "Someone please explain to Nancy Pelosi ... that there is nothing wrong with bringing out the very obvious fact that Congressman Elijah Cummings has done a very poor job for his district and the City of Baltimore."
Despite Trump's assertions, the editorial board of The Baltimore Sun pointed out that the president had mischaracterized the reality of Cummings district.
"The president wasn't hoping his supporters would recognize landmarks like Johns Hopkins Hospital, perhaps the nation's leading medical center. He wasn't conjuring images of the U.S. Social Security Administration, where they write the checks that so many retired and disabled Americans depend upon," the newspaper's editorial board wrote.
"It wasn't about the beauty of the Inner Harbor or the proud history of Fort McHenry. And it surely wasn't about the economic standing of a district where the median income is actually above the national average," the article asserted.