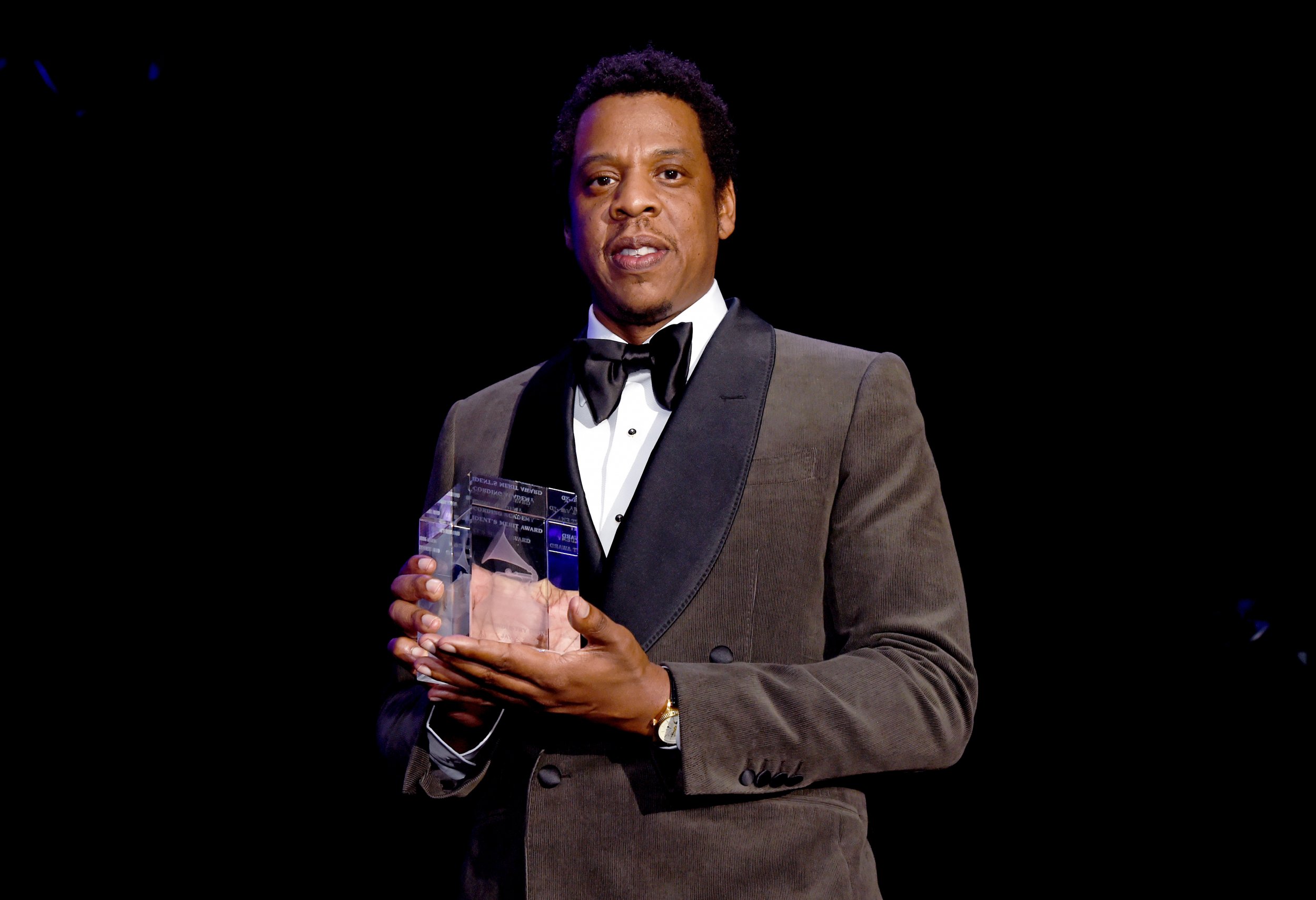 President Donald Trump lashed out at Jay Z in a Sunday tweet after the rapper criticized the president in an interview and said that Trump's "shithole" remarks about Haitian and African immigrants were "disappointing" and "hurtful."
"Somebody please inform Jay Z that because of my policies, Black Unemployment has just been reported to be at the LOWEST RATE EVER RECORDED!" Trump tweeted.
In an interview Saturday night with CNN's Van Jones, Jay Z was asked about the low unemployment rate for black Americans, which reached 6.8 percent in the last month of 2017, according to data from the U.S. Bureau of Labor Statistics. The number marks a record low since the bureau started tracking data in 1972.
The rapper said "it's not about money" in response to the numbers. "It goes back to the whole thing -- 'treat me really bad and pay me well.' It's not going to lead to happiness, it's going to lead to, again, the same thing. Everyone's going to be sick," he said.
Trump praised the unemployment numbers in a January 6 tweet, saying he was "so happy" about good jobs numbers during his first year in office.
"Everyone feels anger, but after the anger it's really hurtful because he's looking down on a whole population of people and he's so misinformed because these places have beautiful people," Jay Z said about Trump's infamous remarks that immigrants from Haiti, El Salvador, and African countries were coming from "shithole countries."
Senator Dick Durbin (IL-D) said the president made the January 12 remarks during a closed-door Oval Office meeting about DACA and immigration, but the president later denied the claims that he had made the comments.
"The language used by me at the DACA meeting was tough, but this was not the language used. What was really tough was the outlandish proposal made - a big setback for DACA!" Trump wrote in a tweet on January 12.
Jay Z was close to former President Barack Obama, who listed the rapper's music as one of his favorite hits of 2017. Jay Z and Beyonce also headlined a campaign concert in support of 2016 Domcratic nominee for president Hillary Clinton in Novemer 2016.