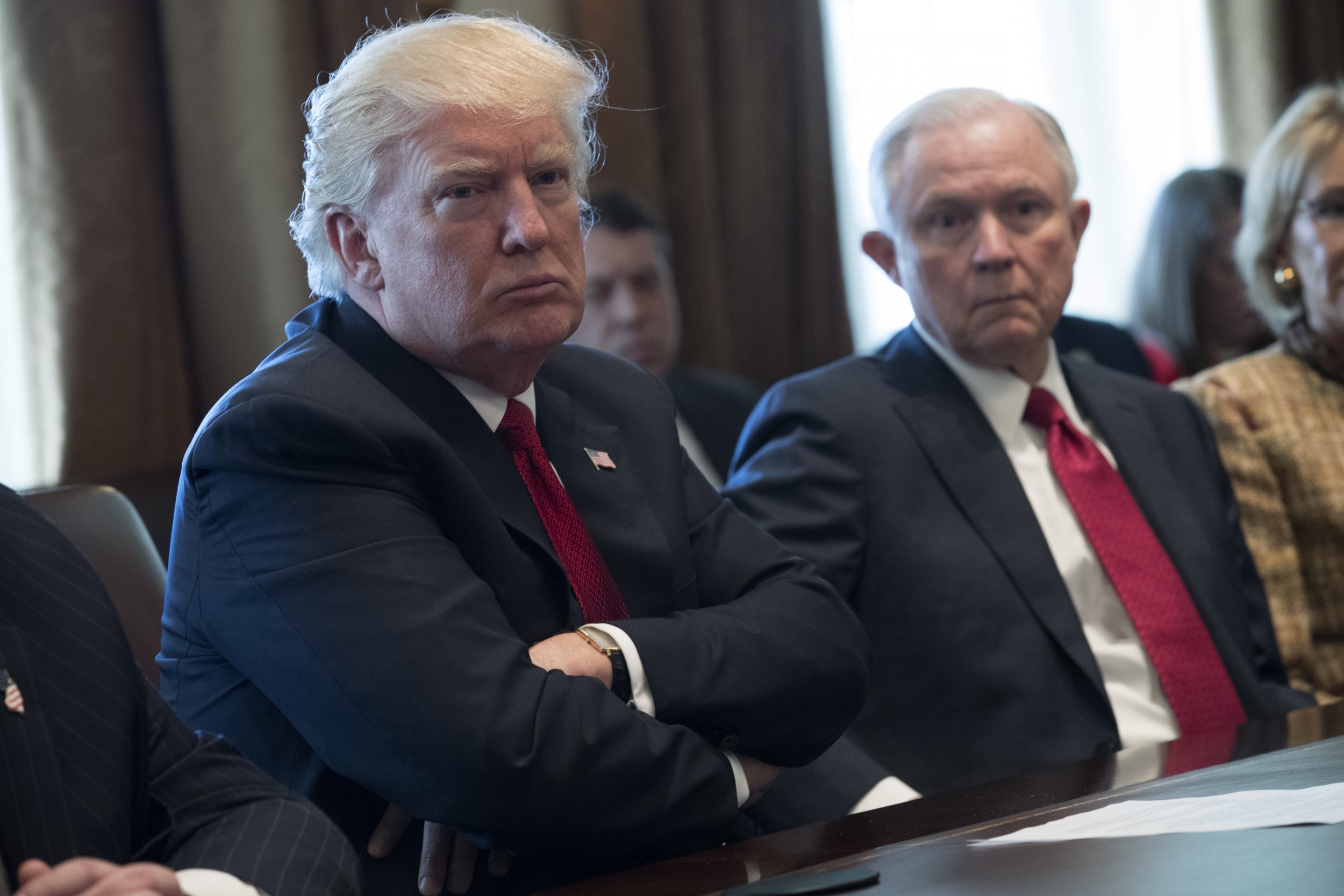 President Donald Trump bashed his attorney general again Wednesday on Twitter, encouraging his followers to "Ask Jeff Session" why the Obama administration isn't subject to the special counsel's Russia probe if meddling reportedly occurred during its tenure.
Related: More voters think Trump is dumb, weak and unfit for office than ever before
"Question: If all of the Russian meddling took place during the Obama Administration, right up to January 20th, why aren't they the subject of the investigation?" Trump tweeted at 9:03 a.m. "Why didn't Obama do something about the meddling? Why aren't Dem crimes under investigation? Ask Jeff Session!"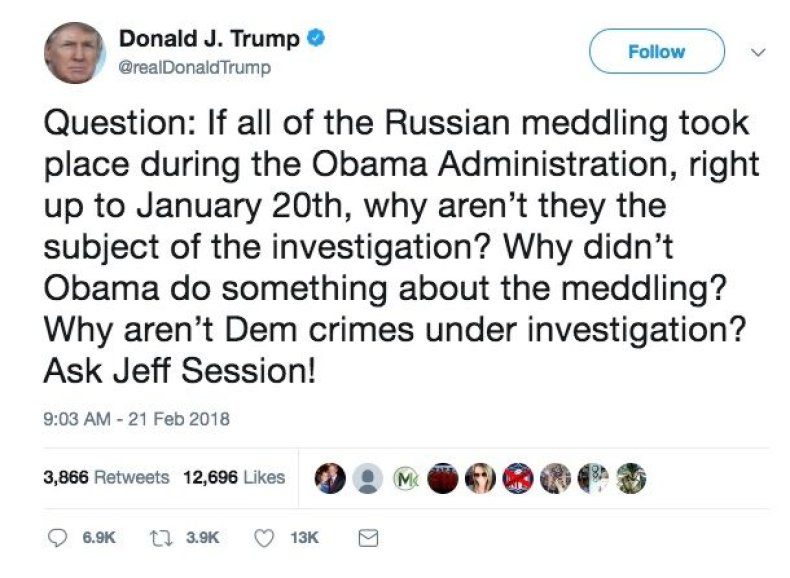 Trump, who has regularly criticized Jeff Sessions over his recusal from the Russia investigation, misspelled the attorney general's last name despite having nine characters left in Twitter's 280-characters-per tweet limit.
Sessions's recusal kept him from overseeing special counsel Robert Mueller's probe into possible collusion between the Trump campaign and Russia, ceding responsibility instead to Deputy Attorney General Rod Rosenstein.
The president's tweet Wednesday was just the latest instance in which he has sought to shift the focus from the Mueller investigation by claiming that Barack Obama and his administration failed to respond adequately to Russian meddling. Recent court documents indicate that a Russian entity established in July 2013 was largely behind the interference.
The misspelling of Sessions's name at least would appear to have been unintentional. Trump deleted the original tweet, replacing it at 9:40 a.m. with the exact same message but with "Sessions" spelled correctly.
It is not the first time Trump has appeared to criticize his attorney general on Twitter, however. Notably, he said, "Sessions has taken a VERY weak position on Hillary Clinton crimes," in a tweet last July.
The president is notorious for making spelling errors on Twitter on anything from names to simple words like was. Trump has misspelled his predecessor's first name as Barrack with an extra r on more than one occasion.