Trump's July 4 Gala to Drain Security Costs From Special Fund Because He Hasn't Paid His Last Bill: Report
President Donald Trump's Fourth of July speech will drain money from a security source used to protect the nation's capital from terrorist threats because he still has not paid the full bill from his inauguration.
The Washington Post reported that the Trump administration and Congress still have not paid the District over $7 million in fees from the 2017 inauguration, which was the last time Trump held a large event at the National Mall. To pay for the Fourth of July event, which White House officials have named "A Salute to America," the District will have to pull money from a fund devoted to hosting state funerals and foreign dignitary visits, as well as protecting the city from terrorist threats. The financial strain caused by Trump's speech is expected to push the fund over budget.
The Post article comes after the Center for Public Integrity released a report saying that, despite Trump's frequent laudation of police, he had not paid at least 10 cities for the public-safety costs of his rallies. In Lebanon, Ohio, Trump asked his crowd "Do we love law enforcement or what?"
But the president's campaign did not respond to an invoice totaling nearly $16,200 in public safety costs deriving from the event—a small sum compared to the $841,219 that cities are requesting from the president. While the report noted that Trump may not be legally obligated to pay, as the campaign and city governments didn't conclude written contracts, critics have used the outstanding fees to note Trump's legacy of avoiding payments.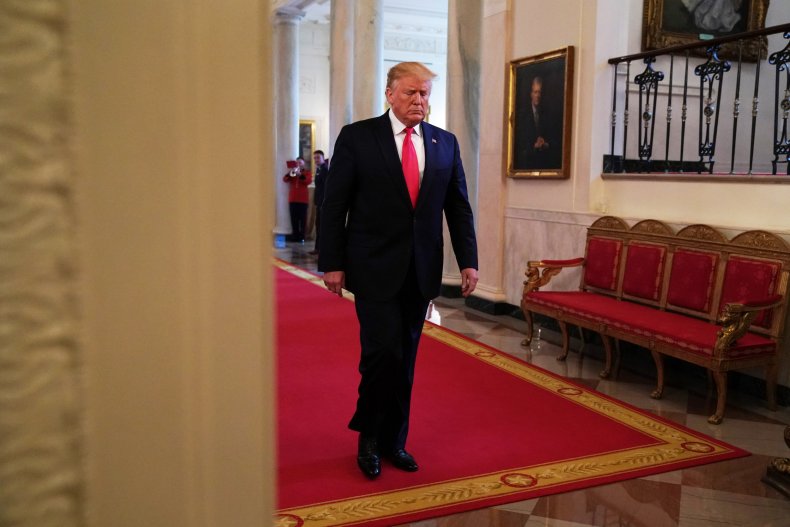 Since Trump entered the presidential race, news reports have documented Trump's extensive history of refusing to pay his bills and called into question the president's touted negotiation skills.
A 2016 Wall Street Journal article detailed the president's refusal to pay for goods and services after they were delivered, regularly saying that the services were not high quality. (Trump was quoted saying "I love to hold back and negotiate when people don't do good work.")
A USA Today review of 60 lawsuits and other government documents found that hundreds of workers had accused the president of not paying for work. Last year, Trump's personal driver sued the president's company, saying that he did not receive compensation for 3,000 overtime hours. And in March, Michael Cohen, Trump's former lawyer, sued the Trump Organization, claiming that he had not received close to $2 million he was owed for legal work.