Trump Kills Stimulus Deal Until After Election, Promises to Have 'Major' Bill 'After I Win'
Despite ongoing negotiations and persistent high unemployment, President Donald Trump on Tuesday ended the prospects for another stimulus package before Election Day.
In a series of tweets, the president revealed from a conservation earlier in the day that he instructed GOP congressional leaders to cease any bipartisan talks until after Nov. 3 and to instead focus on confirming his new Supreme Court nominee.
"I have instructed my representatives to stop negotiating until after the election when, immediately after I win, we will pass a major Stimulus Bill that focuses on hardworking Americans and Small Business," Trump wrote. "I have asked [Senate Majority Leader] Mitch McConnell not to delay, but to instead focus full time on approving my outstanding nominee to the United States Supreme Court, Amy Coney Barrett."
McConnell later told reporters on Capitol Hill that he supported the president's move.
"I think his view was that they were not going to produce a result, and we need to concentrate on what's achievable," the Kentucky Republican said.
Even without Trump's change in tune, the prospects for another package were bleak, at best. Talks have been sporadic for months as the two sides remain far apart on issues like enhanced unemployment benefits and state and local aid. Congress has left town until after Election Day, with political tensions high just weeks before voters cast their ballots.
After the election during the lame-duck session, another stimulus may not be politically feasible until January when the new Congress and president are sworn into office, depending on the outcomes of Nov. 3.
The delay in more pandemic relief could place Republicans in a tough spot with constituents, as polling, fundraising and election forecasts paint an uphill climb for McConnell to maintain control of the upper chamber. Democrats were quick to bash the president and Republicans, while at least one vulnerable GOP lawmaker, Sen. Susan Collins (R-Maine), said waiting until after the election is a "huge mistake."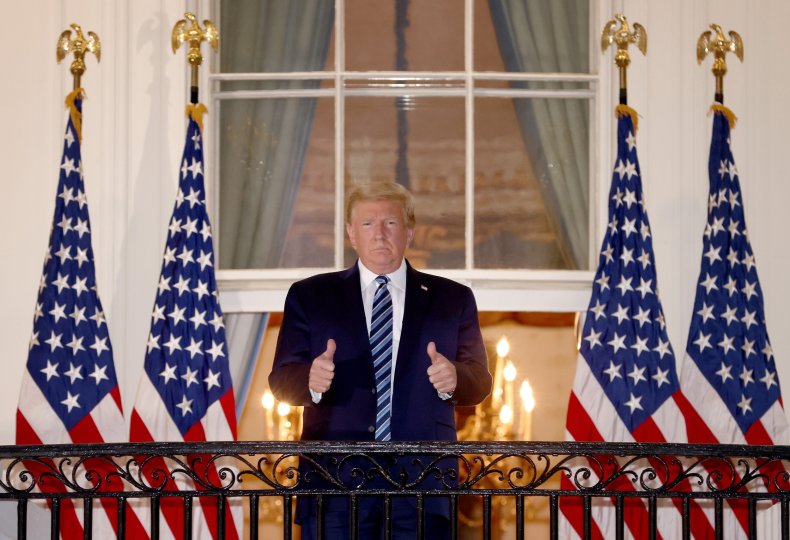 "I have already been in touch with the secretary of the Treasury, one of the chief negotiators, and with several of my Senate colleagues," Collins said in a statement.
The president further lambasted House Speaker Nancy Pelosi (D-Calif.), who had been talking with Treasury Secretary Steven Mnuchin about another relief bill, for continuing to push for local and state aid. The House passed a $2.2 trillion measure last week along mostly party lines, which outlined the specific policy proposals that Democrats wanted, including a second round of checks, $600 weekly jobless aid and $436 billion for local governments.
The White House has offered $1.6 trillion, but Democrats have remained steadfast in their demand that money for state and local governments be included.
"Nancy Pelosi is asking for $2.4 Trillion Dollars to bailout poorly run, high crime, Democrat States, money that is in no way related to COVID-19," Trump continued. "We made a very generous offer of $1.6 Trillion Dollars and, as usual, she is not negotiating in good faith. I am rejecting their request, and looking to the future of our Country."
Trump's change in course came as a surprise to many on Capitol Hill, given that discussions between Pelosi and Mnuchin had resumed. The two talked briefly Tuesday afternoon following Trump's tweets, in which a spokesperson for Pelosi said Mnuchin confirmed their negotiations were off.
Pelosi, who was on a conference call with House Democrats when she learned of the president's tweets, accused Trump of being derelict of his duties.
"Today, once again, President Trump showed his true colors: putting himself first at the expense of the country, with the full complicity of the GOP Members of Congress," Pelosi said in a statement. "He shows his contempt for science, his disdain for our heroes... and he refuses to put money in workers' pockets, unless his name is printed on the check."
Trump ending bipartisan talks, Pelosi continued, was a demonstration of him being "unwilling to crush the virus."
The president's directive for Republicans to halt talks came just 28 days before the election and caused the stock market to instantly drop.
Trump said in his series of tweets that the economy "is doing very well" and the stock market "is at record levels." He added that "JOBS and unemployment also coming back in record numbers. We are leading the World in Economic Recovery, and THE BEST IS YET TO COME!"
Chair of the Federal Reserve Jerome Powell directly contradicted those claims in a speech just hours earlier, saying that prior aid from Congress has helped prevent a "downward spiral" but warned of a potential "tragic" outcome without more immediate economic relief.
"Too little support would lead to a weak recovery, creating unnecessary hardship for households and businesses," Powell said.
Job growth last month slowed, with 661,000 new jobs added and a 7.9 percent unemployment rate.
The bipartisan House Problem Solvers Caucus, which had taken credit for getting Pelosi and Mnuchin to resume their talks after proposing their own stimulus proposal, urged all sides to return to the negotiating table.
"Inaction is not an option," Problem Solvers Caucus Co-Chairs Josh Gottheimer (D-N.J.) and Tom Reed (R-N.Y.), as well as members Dusty Johnson (R-S.D.) and Dean Phillips (D-Minn.) said in a joint statement. "We cannot overstate how important it is that leaders in both parties—along with the president—return to the table and agree on a package that will provide immediate relief to families and businesses."