Trump Economic Official Larry Kudlow Admits Americans 'Will Suffer' From Higher China Tariffs Along With the Chinese
President Donald Trump's director of the National Economic Council, Larry Kudlow, admitted Sunday that American consumers "will suffer" along with the Chinese as a result of increased tariffs imposed by the White House last week on China's imports.
Kudlow appeared for an interview on Fox News Sunday with host Chris Wallace to discuss the Trump administration's ongoing negotiations with China over trade. Tensions between the two countries have been heightened regarding trade since last summer, when Trump implemented tariffs on billions of dollars in Chinese imports. The president then increased the tariffs by more than double on $200 billion of imports at the end of last week, raising the amount from 10 percent to 25 percent.
Leading economists and industry experts have long criticized Trump's approach to trade, pointing out that tariffs are ultimately a tax on American businesses and consumers. The president has disagreed with this characterization, arguing incorrectly that China pays the tariffs. Kudlow admitted to Wallace on Sunday that the president's assessment was inaccurate.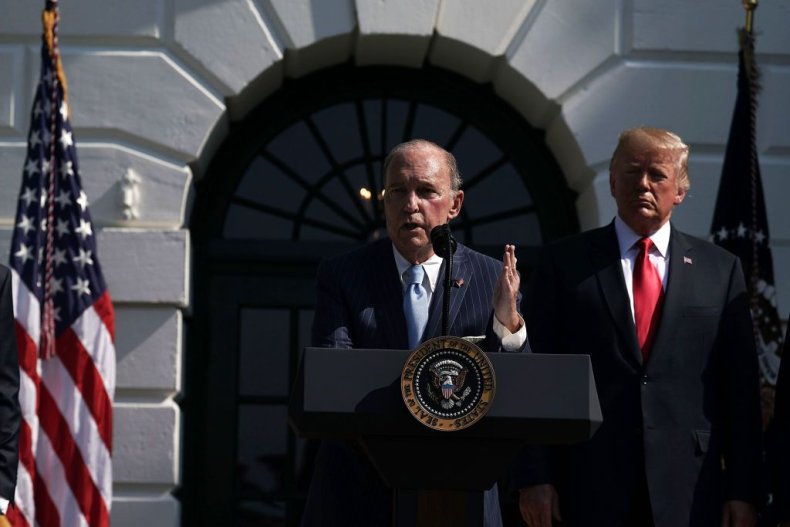 Wallace first pointed out that — counter to the president's repeated claims — "it's not China" but American businesses who pay the import tariffs. He explained that these affected businesses then increase prices, meaning American consumers end up paying more for purchases.
"Fair enough," Kudlow said. "In fact, both sides will pay in these things," he argued.
But Wallace pushed back, pointing out the tariffs are "on goods coming into the country." He said: "the Chinese aren't paying."
Kudlow then attempted to clarify his point. "No, but the Chinese will suffer GDP losses and so forth," he said. Wallace then confronted the economic official with Trump's own words, as the president has specifically said China is paying the tariffs.
"Again, both sides will suffer on this," Kudlow asserted.
Trump has repeatedly claimed that China is paying billions in tariffs to the U.S. Treasury, but as analysts and economists have explained, that assessment is inaccurate. While China may suffer economic fallout because its good are significantly more expensive and therefore less competitive in the U.S. market, American businesses and consumers, not the Chinese, are forced to pay higher prices as a result of the additional import taxes.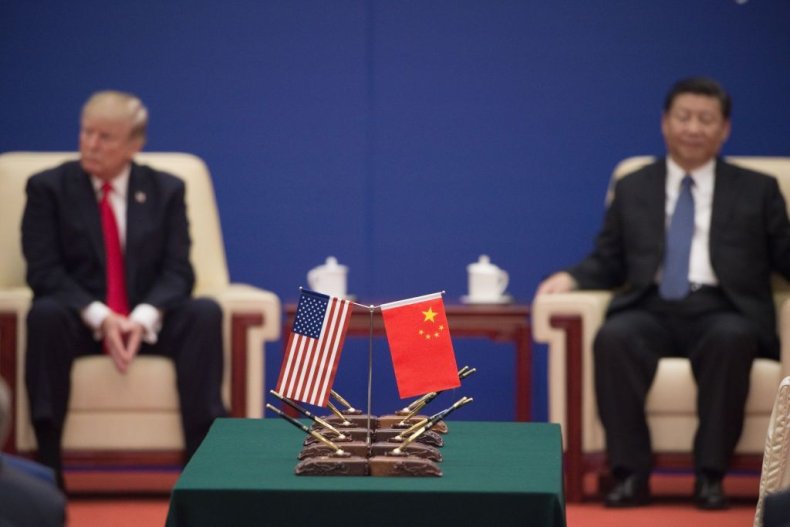 China has also implemented retaliatory tariffs, meaning sectors of the U.S. economy have suffered as a result of the trade war. Farmers have seen the most notable impact, as China slapped additional taxes on agricultural products imported from the U.S. Last year, the Trump administration set aside billions to bail out farmers impacted by the trade dispute, but for many, the bailout was not enough to recuperate the losses they've experienced.
Gary Cohn, a former Goldman Sachs executive who served as Trump's first director of the National Economic Council, slammed the president's tariffs back in March.
"Tariffs don't work. If anything, they hurt the economy, because if you're a typical American worker, you have a finite amount of income to spend," Cohn explained to Freakonomics radio in an interview. "If you have to spend more on the necessity products that you need to live, you have less to spend on the services that you want to buy," he said.