Trump's Approval Rating Went Up After He Worked With Democrats (and Scorned His Unpopular GOP Colleagues)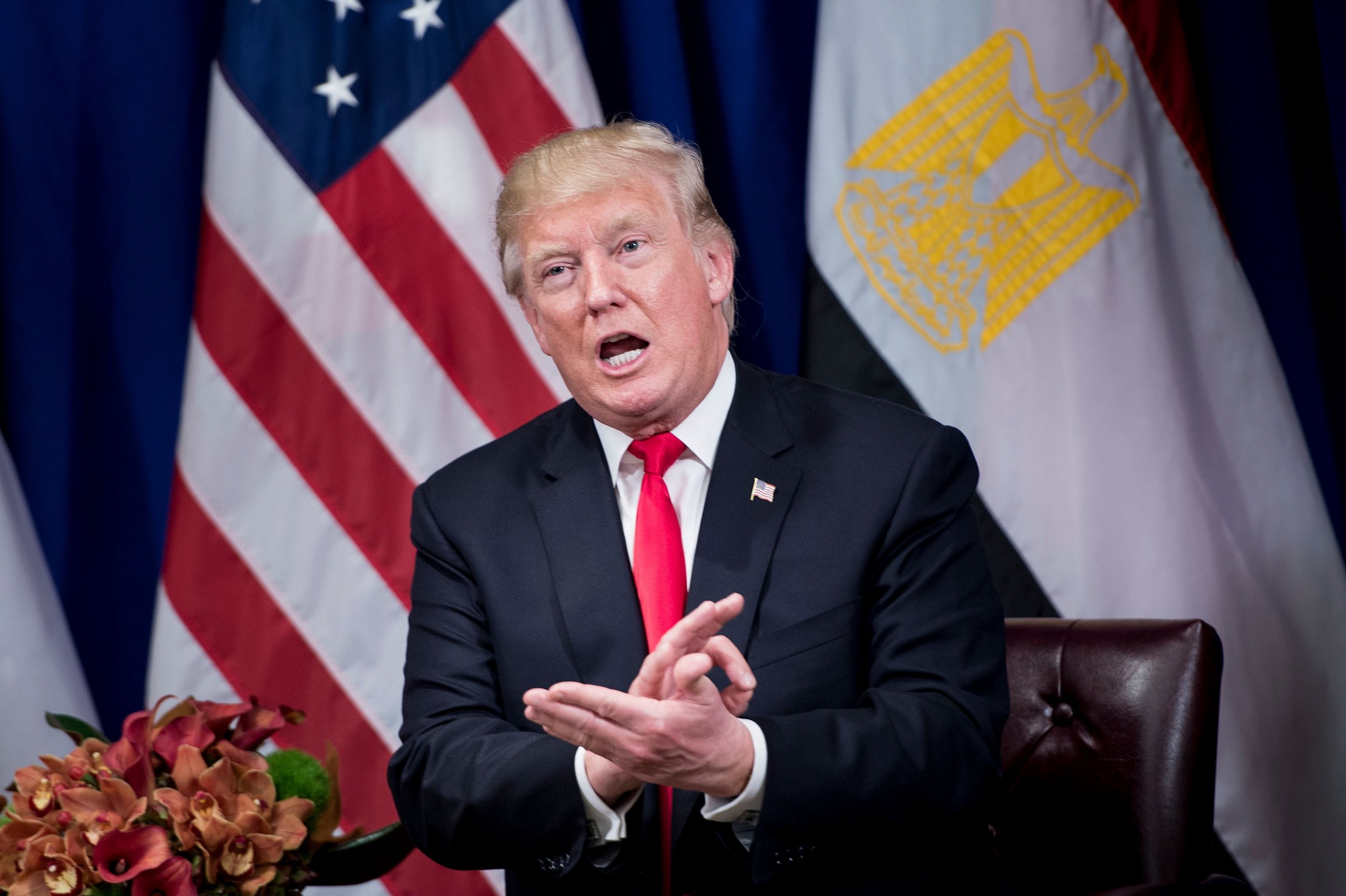 Perpetually unpopular President Donald Trump saw his approval rating tick up recently after he decided to collaborate with lawmakers from the opposition party. In an NBC/WSJ poll released Thursday, 43 percent of people said they thought Trump was doing a good job, an increase from 40 percent last month.
Trump's improved numbers came in the wake of his choice to cooperate with Democrats Chuck Schumer and Nancy Pelosi to hammer out a deal reassuring beneficiaries of the Deferred Action for Childhood Arrivals program, providing hurricane relief and keeping the government funded. Seven out of every 10 respondents said they agreed with Trump's efforts to work with the House and Senate minority leaders.
In crossing the aisle, Trump went around top Republicans like Senate Minority Leader Mitch McConnell and House Speaker Paul Ryan, the latter of whom had called such a compromise "ridiculous" just before Trump agreed to it.
Both McConnell and Ryan are extremely unpopular. The NBC/WSJ data showed that about a quarter of respondents said they viewed Ryan positively, while 40 percent said they saw him negatively. McConnell's numbers were even worse: Just 11 percent of people gave him a positive rating, and 41 percent offered negative reviews.
In fact, McConnell—a Republican from Kentucky—is the least popular politician in the nation. In a Harvard-Harris poll released last month, McConnell got a 19 percent favorable rating. But McConnell adviser Josh Holmes told The Hill he wasn't worried about the low numbers.
"National approval numbers are totally inconsequential for congressional leadership who, if they do their job well, are bestowed little of the credit for successes yet shoulder much of the blame for shortcomings," Holmes said. "Congressional leadership isn't about being popular, it's about not being afraid to wear the blame for the often thankless job of making a positive difference."
That may be true for McConnell, but Trump has repeatedly proven that he is obsessed with his numbers. In the past six years, the tycoon has tweeted about polls some 200 times, alternating between citing them as evidence to back up his arguments and rejecting them for being unreliable.
He's also recently used Twitter to pick fights with McConnell, whose efforts to undo President Barack Obama's Affordable Care Act have stalled.
The NBC/WSJ poll included responses from 900 adults collected between September 14 and 18. The margin of error was plus/minus about 3 percentage points.