Former President Donald Trump is blaming Democrats, including former first lady Michelle Obama, for pressuring Facebook to ban him from the platform, thereby making it harder for him to run for president in 2024.
Trump filed a class-action lawsuit against Facebook on Wednesday, alleging that the platform violated his and other users' First Amendment rights by censoring content and indefinitely suspending his account. Trump argued that the ban came after Democratic lawmakers threatened to take away the immunity that social media companies enjoy, thereby coercing the companies into banning him and helping Democrats' political campaigns.
Trump also took issue with a statement Obama issued the day after January's U.S. Capitol attack, in which she said it was "time for Silicon Valley companies to stop enabling this monstrous behavior." She added that the companies needed to "permanently ban this man from their platforms," referring to Trump.
Her statement, according to the lawsuit, exemplifies the views of legislators who are making it "increasingly clear" that they want Trump and the "views and content" he espouses banned from Facebook.
The former president also called out Vice President Kamala Harris for urging Facebook to suspend his account and noted that President Joe Biden and House Speaker Nancy Pelosi backed revoking Section 230 of the federal Communications Decency Act. When heads of social media companies were required to appear at numerous congressional hearings where they were subjected to "lengthy, embarrassing questioning," it was part of an attempt to coerce them to ban him, Trump claimed.
"The message conveyed by Democrat legislators to Defendants was clear: use the authority of Section 230 to ban Plaintiff and those Putative Class Members who posted content and views contrary to these legislators preferred points of view or lose the competitive protections of Section 230 and tens of billions of dollars of market share altogether," Trump's lawsuit says.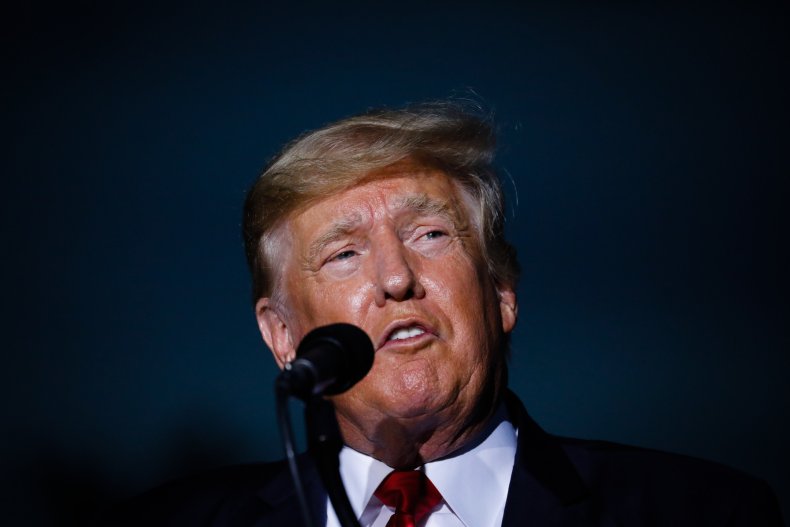 Under Section 230, passed in 1996, social media companies have much latitude in determining what stays on their platforms and what comes down. It also largely protects them from lawsuits focused on the content that's published and circulated on their websites.
The legislation has faced criticism from both sides of the aisle, including from Trump himself. While in office, he called on Congress to repeal it and even said he would veto the National Defense Authorization Act if it wasn't "completely terminated." Part of that fury came during the final months of the 2020 presidential campaign, when social media companies started labeling or removing Trump posts they found to be false or misleading.
Facebook banned Trump from the platform indefinitely after the Capitol riot on January 6, a move that he appealed. Facebook's independent Oversight Board upheld the platform's decision to ban the former president but disagreed that it should be "indefinite." In June, Facebook said the ban would last at least two years.
Over the years, Trump had mastered the use of social media and amassed millions of followers, so being kicked off Facebook as well as Twitter dealt a blow to his ability to communicate with voters. While he tried instead to reach people with a blog, it didn't have the same impact as his social media accounts, and his interactions fell well short of the hundreds of thousands of retweets his tweets received.
Rarely one to acknowledge his deficits, Trump's lawsuit noted that his ban on Facebook has made it "considerably more difficult" to serve as the head of the Republican Party, fundraise and "lay the groundwork" for a potential 2024 presidential run.
Trump hasn't committed to running but has consistently teased a potential return to politics. Polls indicate he would get considerable support from Republicans, and he's said people will be happy with the decision he makes, which supports the belief that he will run.