Trump Legacy Project: Jen Psaki Clarifies Origin, Purpose of Disinfo Board
White House Press Secretary Jen Psaki has asserted that the Biden administration's controversial new Disinformation Governance Board is the "continuation" of a project started under former President Donald Trump.
After news of the new board's creation emerged last week, critics of President Joe Biden compared the Department of Homeland Security (DHS) board to the "Ministry of Truth" from George Orwell's dystopian novel 1984.
When asked a series of related questions by Fox News correspondent Peter Doocy during a press conference on Monday, Psaki insisted that the project was started by the Trump administration as part of an effort to curtail the movement of undocumented migrants across the U.S.-Mexico border.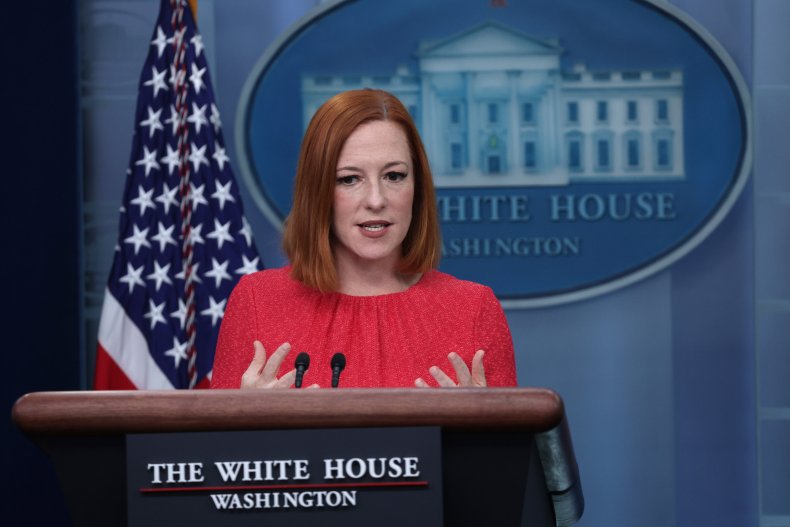 "This is a continuation of work that was done under the prior administration, under the Trump administration," Psaki said. "To take steps to address disinformation, address the use of disinformation in helping smugglers prompt the movement of more migrants across to the border."
Psaki said that the DHS argued "misinformation is spread by human smugglers that prey on vulnerable populations attempting to migrate to the United States" when announcing the project. She maintained that the Biden administration was "currently applauding" an effort started by Trump in 2020.
"So, for anyone who's out there who may be concerned about the increase in migrants to the border: This is the kind of apparatus that's working to address disinformation," Psaki said.
Doocy followed up by asking Psaki "what the president wants out of this," proposing that Biden could be hoping for "the people on this board to start censoring information that is not helpful to him."
Psaki responded by quoting what she said was the DHS's "primary mission" for the board: "To establish best practices to ensure that efforts to understand and respond to disinformation are done in ways that protect privacy, civil rights, and civil liberties, and the right to free speech."
The Fox News correspondent went on to note that Nina Jankowicz, the board's executive director, had previously suggested that reporting in 2020 on a laptop believed to be owned by Hunter Biden could have been part of a Russian disinformation campaign.
"So, should we look forward in the future to her censoring internet traffic about the Hunter Biden laptop?" asked Doocy.
"I think I noted exactly what the objective of the board is, including continuing the work of the prior administration," Psaki replied. "The woman you noted has extensive experience and has done extensive work addressing disinformation. She has testified before Congress, testified in Europe."
Homeland Security Secretary Alejandro Mayorkas has also recently rejected criticism of the board and comparisons to Orwell, while conceding that DHS "could have done a better job of communicating what it is and what it isn't" during a Sunday appearance on NBC's Meet the Press.
Newsweek reached out to the office of Trump for comment.