Trump Likely to Face Trial 'One Year' After Indictment, Kirschner Predicts
Former President Donald Trump could face trial within "one year" from the time he is indicted if charges are brought against him in the Georgia election probe, former federal prosecutor Glenn Kirschner predicted.
Trump and some of his allies are being investigated for allegedly trying to overturn the 2020 presidential election results in Georgia.
"If I had to guess, once the indictments are returned and Donald Trump is presented in court on that indictment, and he is arraigned, [and]... read the charges that the grand jury has leveled against him, we'll probably see a trial date set somewhere between six months to a year down the road, but the defense attorney will forever try to file motions to continue to push it further and further down the road," Kirschner said Wednesday during an interview on The Legal Breakdown.
"I think one year from the time the indictment drops is a good rule of thumb as to when we're likely to see a trial."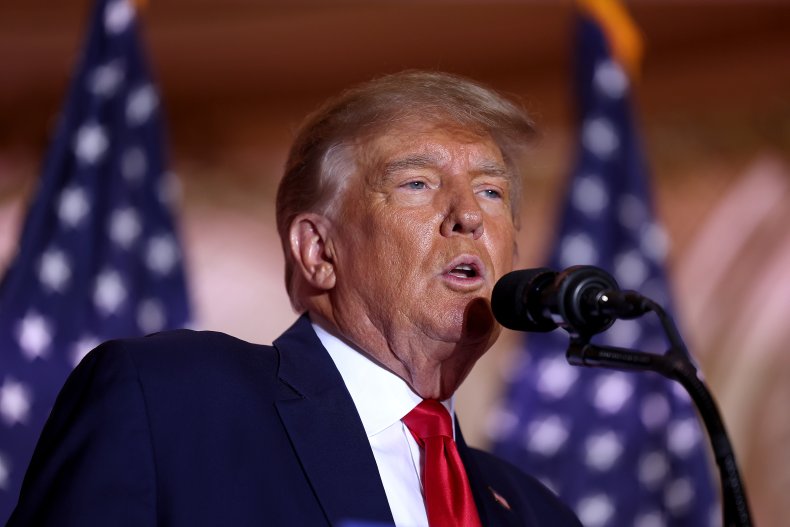 Kirschner's remarks came after Fulton County District Attorney Fani Willis on Tuesday urged Superior Court Judge Robert McBurney to keep secret the findings of a special grand jury that spent months looking into evidence to determine whether Trump and his allies tried to overturn the 2020 election.
Willis asked the judge to be wary of "protecting future defendants' rights" with regard to the ongoing criminal probe. She said that a decision on potential criminal charges is "imminent" but didn't mention names.
"We want to make sure that everyone is treated fairly and we think for future defendants to be treated fairly, it is not appropriate at this time to have this report released," Willis said.
McBurney ultimately agreed to keep the report secret until a decision is made on whether to file charges. The findings are likely to include recommendations about criminal charges.
Explaining when a trial date might be set for Trump if he is indicted, Kirschner said on Wednesday that "timeline is always challenging in a criminal case."
"Here is the rule of thumb: Prosecutors always want to go to trial yesterday, and defense attorneys always want to go to trial tomorrow," he said.
"While prosecutors want to strike while the iron is hot, while memories of witnesses are fresh and before evidence begins to go missing or there are other challenges that prosecutors encounter as sort of time draws on, defense attorneys...want to push trials out as far into the future as possible. Why? They want witness memories to fade. They want evidence to go missing. They want people to become unavailable."
The special grand jury spent about seven months hearing evidence and witness testimony, but Willis will be the one deciding if anyone should be charged. The jury heard from witnesses who are Trump allies, including attorney Rudy Giuliani and Senator Lindsey Graham of South Carolina.
The Georgia election probe was launched to determine whether Trump committed a crime during his January 2021 phone call with Georgia Secretary of State Brad Raffensperger in which the former president asked him to "find" the 11,780 votes needed to beat Joe Biden in the state.
The probe also looked into allegations of a plan by Trump allies to send fake Georgia electors to falsely announce him as the winner in a number of key states in 2020, as well as claims of racketeering-related charges and intimidation of election workers.
Newsweek reached out to Trump's media office for comment.