Trump Loses on Reddit in 2017. Sad.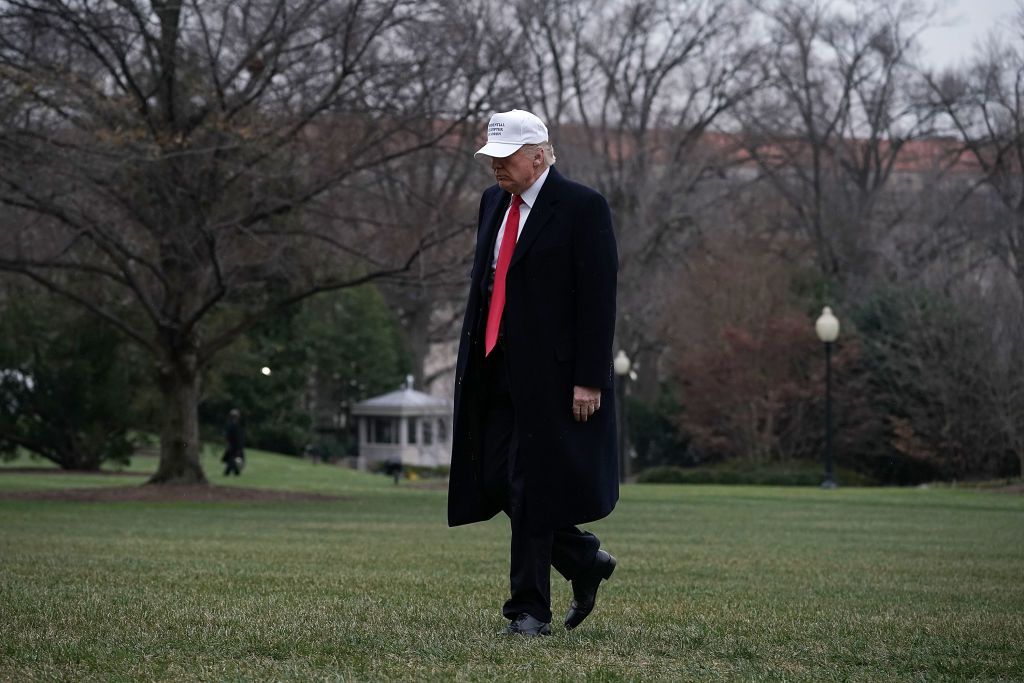 Donald Trump likes winning. Anyone who's ever listened to him talk or seen his tweets—before or after he became president—knows he defines himself, and those around him, by victories and defeats. Trump is winning bigly, while the New York Times is "failing" and Rosie O'Donnell is a "loser."
He admittedly was the big winner in 2016, defeating Hillary Clinton in the presidential election. (Never mind Clinton won the popular vote by nearly 3 million votes.) And on January 20, he was inaugurated as America's 45th president. (Never mind Barack Obama won when it came to inauguration turnout.)
But 2017 has been a rough one for the president. He has a record-low approval rating, and he just lost another popularity contest—this time on Reddit. The social site released its year-end data on Tuesday, and Trump is barely visible on the lists of most upvoted posts, top AMAs and biggest new communities on the social media platform.
The president is most conspicuously absent from the list of top 10 most upvoted posts of 2017. The winner there was a Star Wars joke about "the Senate" that got nearly 350,000 upvotes. The runners up included a post about a full-page ad calling out actual senators, two about net neutrality, a sunrise photo, a story about a flight attendant who helped save a girl from human trafficking, a last sketch (as in drawing) from a particular user and one comedy sketch about "Reddit's Immigrants."
Trump's name did appear in the list of top 10 AMAs (or "Ask Me Anything"), and even then only indirectly and in the tenth spot, which went to "President Trump has threatened national monuments, resumed Arctic drilling, and approved the Dakota Access pipeline. I'm an environmental lawyer taking him to court. AMA!"
Three Trump-related subreddits did make it all the way up to the number three, seven and nine spots on the list of largest new communities created in 2017. But that could hardly be considered a win for the president: they all are distinctly anti-Trump.
"Trump Criticizes Trump," with the subtitle "Exposing Hypocrisy in the Trump Administration," is dedicated to "Using Trump's Previous Tweets to Criticize President Trump." The community's description explains that "for every Trump action there is a Trump tweet criticizing that action." It has racked up more than 150,000 readers.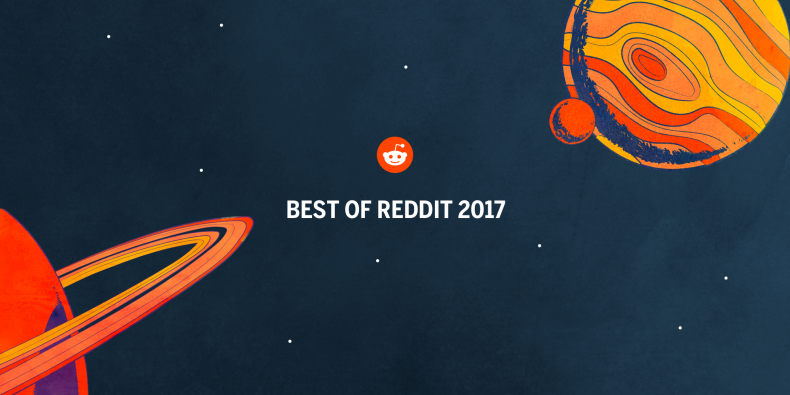 A few spots down, there's the "r/esist" subreddit, created "to distill useful information and have discussion on how to best resist the Trump administration and those who enable it." That one's garnered more than 100,000 readers. "March Against Trump," meanwhile, is "a community designed to connect individuals who oppose the destructive policies and ideas of President Donald J. Trump." That new community has amassed more than 85,000 readers.
So Trump hardly won at Reddit in 2017, though he might not concede that point if anyone asked. He'd probably just scream "fake news!" and go back to calling North Korean leader Kim Jong Un fat.
Here are the full lists as provided by Reddit:
Most Upvoted Posts of 2017
Top AMAs of 2017
Largest New Communities Created in 2017
Honorable mentions
r/SequelMemes (which just missed the cut-off at #11)
r/PrequelMemes (which just missed the cut-off because it was created five days before the start of 2017)
Reddit Superlatives
Best Grassroots Community Organizing: Net Neutrality homepage takeovers
Most Creative Community Collaboration: r/Place
Best Science-Themed March That Started With a Single Comment on Reddit: March for Science
Best Print Magazine Devoted to Meme Analysis: Meme Insider
Most Upvoted Photoshop Battle: "This cat with a skull on his chest"
Rarest Pupper: S A F E B O Y E
Shittiest Watercolour: "String Theory" ( 1, 2 )
Best Comments Section Written Entirely by One User: u/rooster_86
Most Creative AMA: Blue Man Group