Trump's Approval Rating Hits Record Low in Yet Another Poll, as His Popularity Plummets Among Independent Women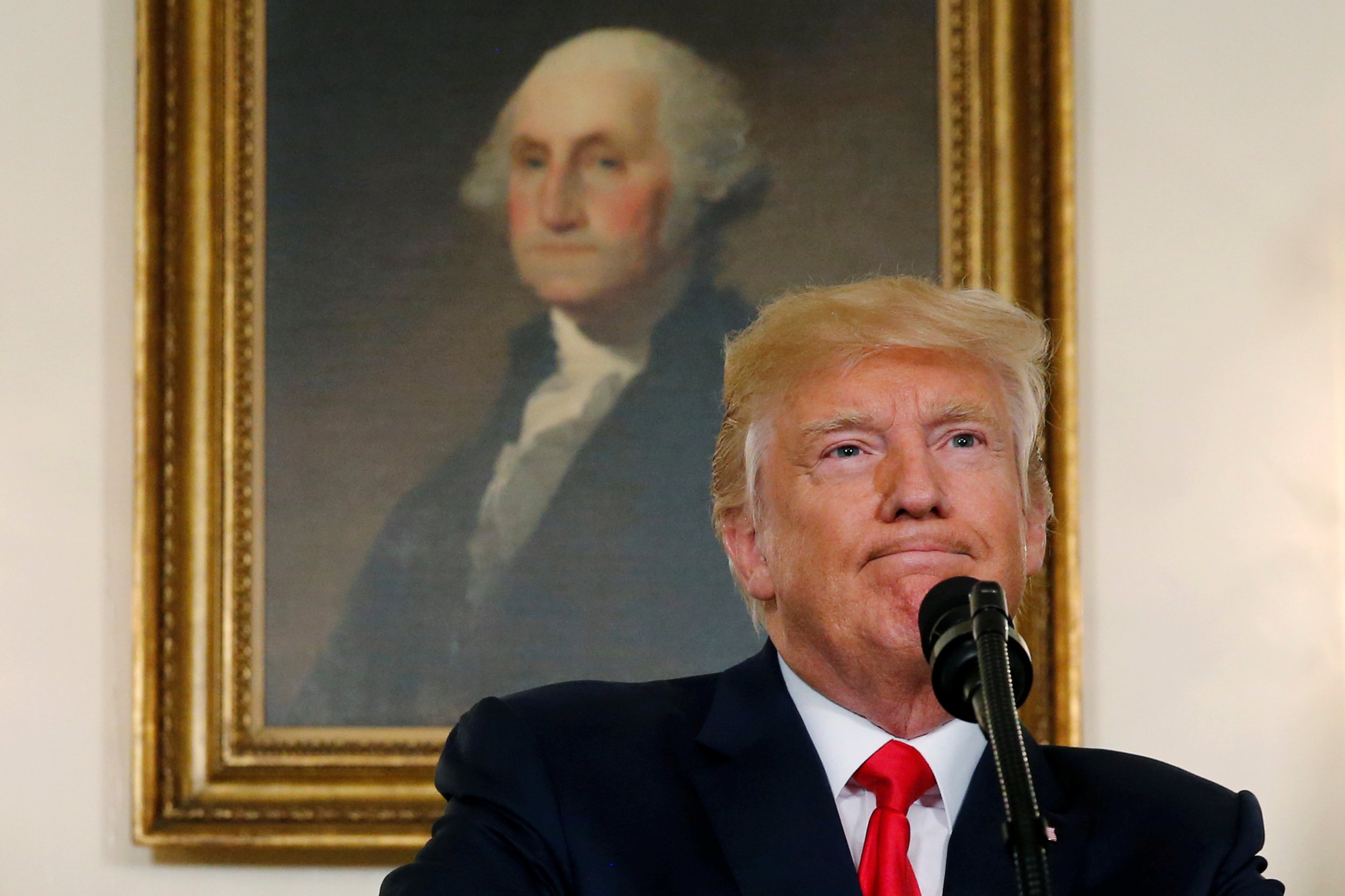 (Not) so much winning at the White House.
President Donald Trump's job-approval rating has hit its lowest point in the Monmouth University poll since he took office in January, the independent research group said Wednesday.
More than half of those Monmouth polled, 56 percent, disapprove of the job Trump is doing—and he's lost substantial ground among women and independents.
About 68 percent of women surveyed, or more than two-thirds, said they disapproved of the president's performance, up from 55 percent who said they disapproved when polled by Monmouth in May. About 44 percent of men disapproved of Trump's work, up from 42 percent in September.
Within Trump's Republican Party, the commander in chief's positive ratings fell by 9 points among women and by 5 points among men since September, Monmouth reported.
Notably, "the biggest drop has occurred among independent women," Monmouth said in a summary of its findings. "Just 14 percent currently approve of Trump's job performance, which is down by 25 points since September. Among independent men, 31 percent approve of Trump, down 10 points."
The bad news for the first-term president comes on the heels of the upset defeat of Trump's chosen candidate, Republican Roy Moore, by Democrat Doug Jones in Tuesday's special election for U.S. Senate in Alabama.
"This result is not good for the president, especially coming off the loss of his endorsed candidate in the Alabama Senate race. Republicans have to be worried about being dragged down by the weight of Trump's negatives in 2018 if this trend continues," said Monmouth University Polling Institute Director Patrick Murray in a release.
When it comes to foreign affairs, a majority of those surveyed—51 percent—said Trump's ruling on U.S. recognition of Jerusalem as the capital of Israel "will destabilize" the Middle East.
At home, 66 percent of Americans told Monmouth pollsters they feel the country's going in the wrong direction, and a majority, 53 percent, said Trump hasn't been successful in getting Congress to go along with his legislative agenda.
While embattled, the president doesn't draw the most hate in D.C.: About 65 percent of those polled said they disapprove of Congress.
Monmouth polled 806 U.S. adults between December 10 and 12. The survey has a margin of error of plus or minus 3.5 percent.