Trump 'Losing Control' of GOP 'Every Day' Amid Jan. 6 Hearings: Frank Luntz
Former President Donald Trump's tight grip on the Republican Party is slipping every day amid congressional hearings into the January 6, 2021 attack on the U.S. Capitol, said Republican consultant and pollster Frank Luntz.
The House select committee spent a year investigating the insurrection, which saw hundreds of Trump supporters attack the Capitol in an effort to disrupt the formal certification of President Joe Biden's electoral college victory for the 2020 presidential election.
This month in a series of televised hearings, the committee has sought to point to Trump and his allies' efforts to thwart the election results, based on unfounded claims of widespread voter fraud, as a key factor that led to the riot. So far, they have made several potentially damaging allegations against the ex-president that could be repelling some Republicans, Luntz said.
Luntz, in remarks reported by The Guardian on Friday, said GOP voters who have long supported Trump are beginning to move past the former president amid the hearings.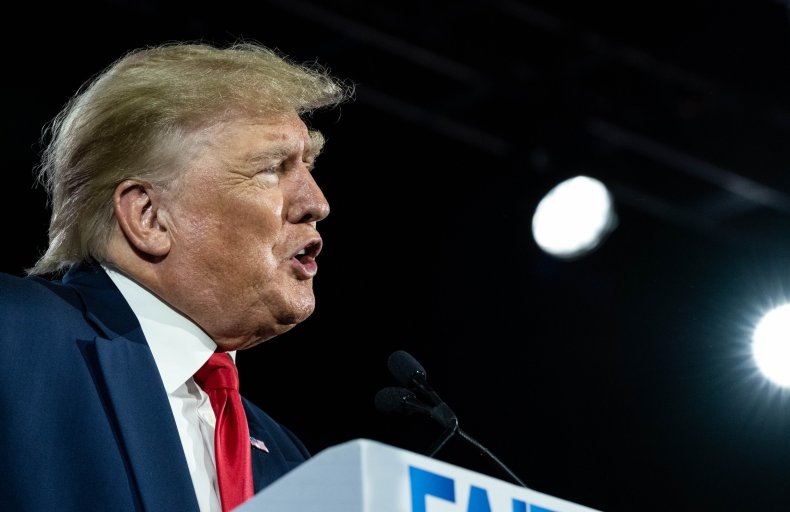 "I see people no longer drinking the Kool-Aid. I see people moving away from Trump for the first time," he said.
The midterm elections, which are set to be held in early November, have been the greatest test of Trump's post-presidential influence as he seeks to maintain his popularity within the party, potentially gearing up for another presidential run for 2024. Luntz noted the importance of Trump's endorsements in GOP primaries, but suggested his power could still be waning.
"His endorsement matters more than anybody else in the Republican Party by far, but he does not control the Republican Party any more. He's the loudest voice, he has the most influence, but he's losing control every day," he said.
Trump has exerted his influence by endorsing a number of candidates who have served as loyal allies—especially with regards to the 2020 election results. A candidate's willingness to support his election fraud claims has appeared to emerge as a key condition for the former president's support.
So far, many of his preferred candidates won their primaries, while some of his fiercest GOP opponents have opted against running for reelection.
Luntz's remarks come after lawmakers have made new claims about Trump's alleged efforts to overturn the 2020 presidential election results.
During a committee hearing on Thursday, lawmakers revealed that several Republican members of Congress sought pre-emptive pardons from Trump for their support of election fraud claims.
Meanwhile, the committee's hearing on Tuesday saw testimony from Georgia Secretary of State Brad Raffensperger and Arizona House Speaker Rusty Bowers, who talked about how Trump allegedly asked them to participate in efforts to overturn the election results. Earlier hearings saw Representative Liz Cheney, a Wyoming Republican, reveal that Trump allegedly approved of "Hang Mike Pence" chants that the rioters shouted during last year's attack.
A Fox News poll released earlier this month found that Trump's popularity has taken a toll amid the hearings. It found that 55 percent of voters held an unfavorable opinion, and only 45 percent had a favorable opinion about the former president.
Newsweek reached out to Trump's office for comment.