'Trump Lost' Billboards Spring Up in Texas and Florida, Funded by GOP Group Against 'Audits'
Billboards proclaiming "Trump lost" have popped up in Texas, Florida and seven other states. The billboards were funded by Republicans for Voting Rights (RVR), a group that opposes statewide election audits conducted in support of the former president's baseless claim that voter fraud "stole" the 2020 election from him.
The billboards state, in all capital letters, "Trump Lost. No More 'Audits.'" They contain a profile image of Trump looking downward. The billboards have appeared in cities within Arizona, Florida, Georgia, Michigan, New York, Pennsylvania, Texas, Virginia and Wisconsin.
RVR paid $250,000 on the billboard campaign as a way to tell state lawmakers to "reject frivolous audits of the 2020 election results," the group's website stated.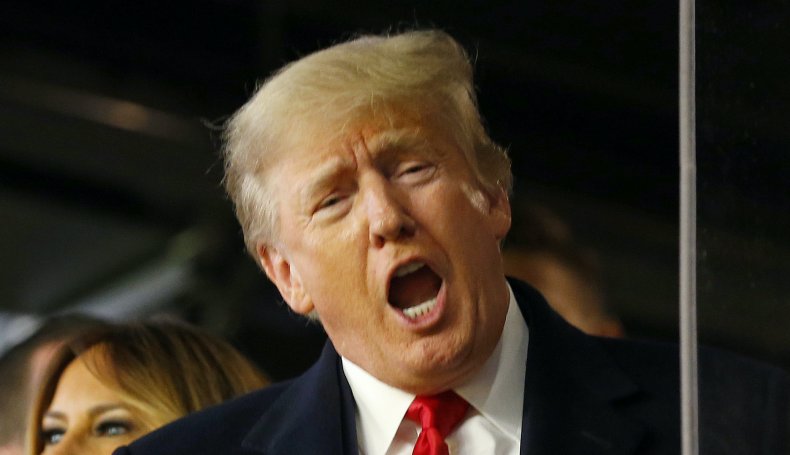 "(RVR) rejects the false choice between voting access and election integrity," its website continued. "We believe that Republicans in federal, state, and local government should protect the right to vote, protect our election systems from partisan or foreign interference and help build trust in our democracy."
RVR is an initiative of the Republican Accountability Project (RAP), which opposes Republican politicians that have pushed Trump's election fraud claims. Both RVR and RAP are under the Republican-led group Defending Democracy Together (DDT). DDT is a group "committed to protecting every American's right to vote."
RAP has additionally spent $1 million on a billboard campaign containing the faces and last names of 11 prominent Republican Congress members who have continually repeated Trump's fraud claims. The billboards all contain the word "resign" written in large capital letters.
RAP also graded all Republican Congress members on a six-point "report card." The report card considers whether each one has cast any doubts on the 2020 election's results or opposed efforts to investigate the January 6 insurrection at the U.S. Capitol.
A large majority of the congressional Republicans received a letter grade of a D or an F, indicating support for Trump's fraud claims and opposition to investigating the insurrection.
"If you're a Republican politician who supported the Big Lie that there was widespread fraud in this election, if you objected to the certification of legitimate Electoral College votes, or otherwise pretended that Congress could overturn the will of the American people, you will be held accountable," RAP wrote on its website.
In addition to Arizona, which recently completed an audit of its election in Maricopa County, Georgia, Michigan, Pennsylvania and Wisconsin have all been considering an audit of their 2020 election results, the Brennan Center for Justice reported.
After the 2020 election, Trump claimed that he had only lost due to an unprecedented nationwide conspiracy of voter fraud. His former attorney general, head of U.S. cybersecurity infrastructure, over 60 court cases and statewide audits have all concluded that there's no real evidence that the 2020 election was stolen.
Trump repeated these claims at a January 6 "Stop the Steal" rally in the nation's Capitol. Afterwards, his supporters marched to the Capitol building and then began a protest that turned into an insurrectionist riot.
Five people died during the insurrection and roughly 140 police officers were injured. The police injuries include a broken spine, a lost eye, lost fingers, brain damage and multiple cases of PTSD. Two Capitol Police officers have died by suicide since the insurrection.
While ransacking the Capitol, the rioters shattered windows while trying to access congressional chambers, smeared feces in the hallway and stole computer equipment, potentially constituting a national security breach.
Newsweek contacted RVR for comment.
Update (11/2/2020, 12:10 a.m.): This article has been updated to include additional information about the political group behind the billboards.