Is Trump Next? What Mueller's Indictment of Manafort and Papadopoulos Plea Deal Mean for the President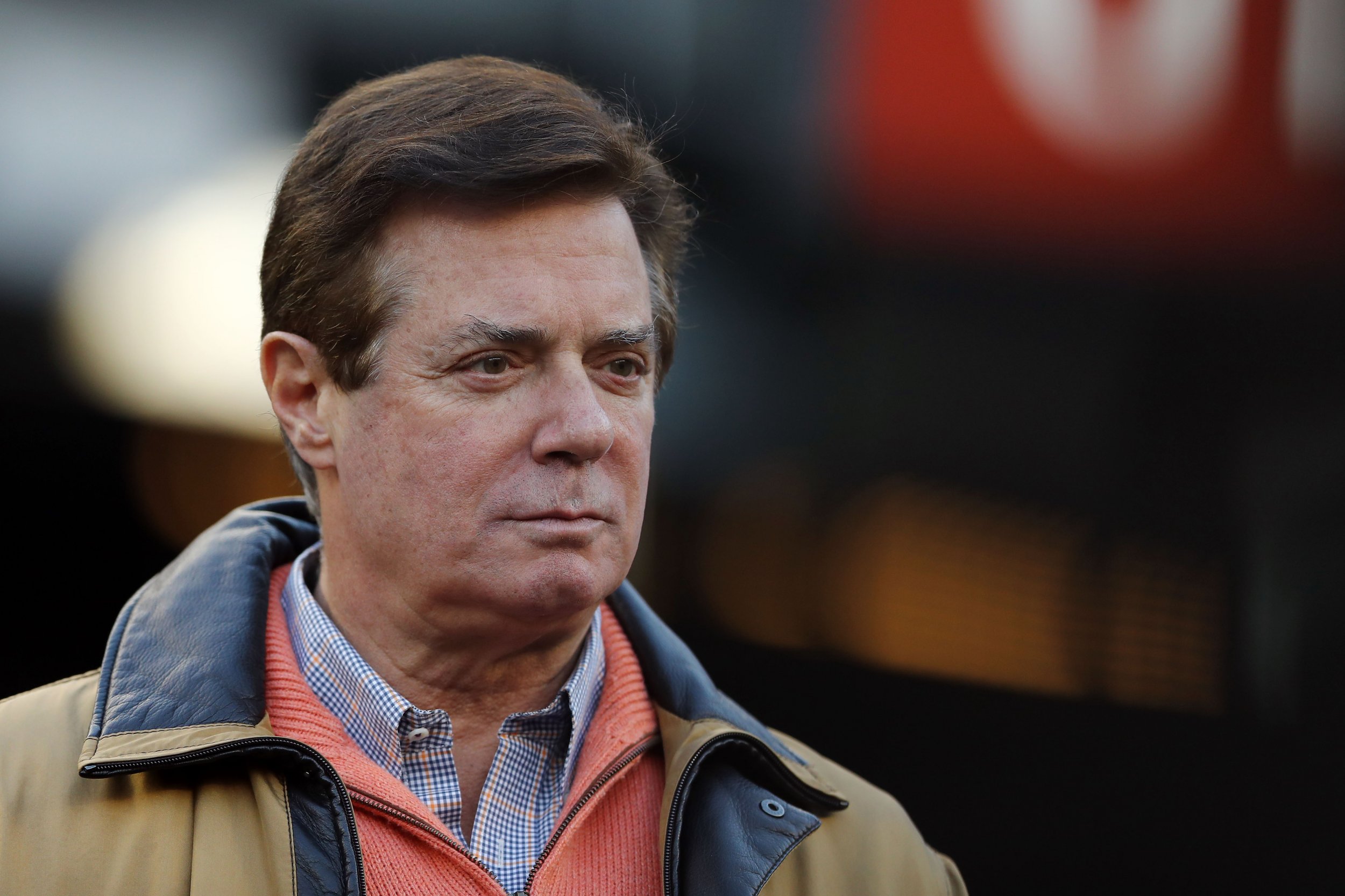 President Donald Trump was not charged with any crimes Monday morning, but Monday's flurry of activity worsened a political quagmire that's rocked and distracted Trump for his first 10 months in office.
Twelve charges were handed down by Special Counsel Robert Mueller against former Trump campaign manager Paul Manafort and a business associate, Rick Gates, who joined the Trump campaign when Manafort did, in March 2016. Both were charged with running a money laundering scheme for more than a decade and allegedly funneling millions through offshore accounts, and also face tax evasion and failure to disclose work as foreign agent charges.
Trump is not named in the indictment, but Mueller and his team may be using the indictment to gain leverage on Manafort and Gates in hopes of flipping them to get information on someone much higher in the campaign or administration.
Manafort and Gates are "the first of many dominoes to fall," Fox News commentator Andrew Napolitano said on Monday, adding that Mueller was working his way up "the totem pole" to "the big prize...the president of the United States."
More critically, former Trump campaign adviser George Papadopoulos pleaded guilty earlier this month to lying to the FBI about his interactions with a Russian professor who claimed to have "dirt" on Democrat Hillary Clinton, according to The New York Times. That guilty plea was unsealed Monday—and once again links the Trump campaign to collusion with Russia.
Papadopoulos had previously told the FBI in January that his meeting with the Russian professor was "a nothing," but his just-unsealed indictment stated that Papadopoulos knew the professor sought him out for a meeting due to his role in the campaign. At the April 2016 meeting, the professor told Papadopoulos about emails that could be used against Clinton, and Papadopoulos later admitted to knowing the professor had deep ties to the Russian government.
"The professor only took interest in defendant Papadopoulos because of his status with the campaign," the indictment read, "and the professor told Papadopoulos about the 'thousands of emails' on or about April 26, 2016, when defendant Papadopoulos had been a foreign policy adviser to the campaign for over a month."
Still, the Papadopoulos plea means there are at least two instances known of Trump campaign officials directly setting up—or trying to set up—meetings with Russians who promised damaging information on Clinton. The president's eldest son, Donald Trump Jr., admitted that he held a June 2016 meeting with a Kremlin-linked Russian lawyer for that exact purpose.
Papadopoulos's guilty plea offers evidence of collusion, or attempted collusion, with Russia, even if the president publicly refused to acknowledge it.
Trump stood by his claim that Mueller's investigation was a "witch hunt" over the weekend, further asking why there was no probe into Clinton's emails or that her campaign funded the research that led to the infamous Trump-Russia dossier. Some took the president's Twitter barrage Sunday as a means to distract after it was revealed Friday that Mueller would officially file charges Monday morning.
Trump's response Monday morning was that Manafort's actions happened years before he ever signed on to the Trump campaign. He added: "…Also, there is NO COLLUSION!"
Trump did not mention that Manafort worked for him as far back as the 1980s, when Manafort was hired to do some lobbying related to Trump's gaming and real estate interests. Manafort had long been considered a major player in Washington, D.C., and was known to have worked for a pro-Russian Ukrainian president who was eventually ousted in 2014.
Papadopoulos's lawyer said his client had no comment on Monday. "We will have the opportunity to comment on George's involvement when called upon by the court at a later date," his lawyers said in a statement. "We look forward to telling all of the details of George's story at that time."