Paul Manafort Trial: Who Are the 5 Witnesses Granted Immunity?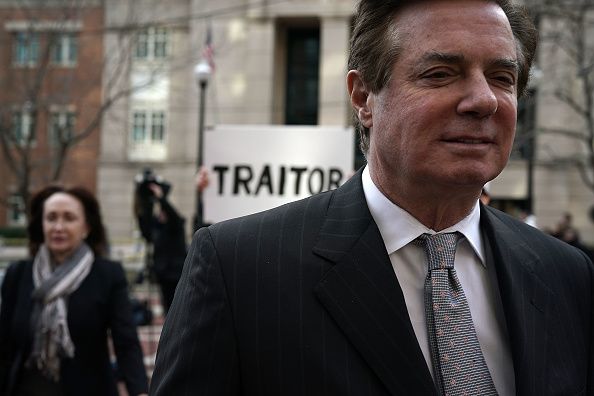 A U.S. federal judge in Virginia made public the identities of five witnesses granted immunity to testify in the trial of Paul Manafort, President Donald Trump's former campaign chairman, as the trial stemming from the Russian probe is delayed until late July.
Donna Duggan, James Brennan, Conor O'Brien, Cindy Laporta and Dennis Raico are the five witnesses, according to records unsealed by U.S. District Judge T.S. Ellis. The individuals granted immunity to testify against Manafort were all previously named in a lengthy 427-line item evidence list submitted to the Eastern District of Virginia on July 18 by special counsel Robert Mueller.
Manafort's trial was originally scheduled to start on Wednesday, but Ellis granted an extension to July 31 after attorneys for Manafort argued Monday that they needed additional time to review the roughly 120,000 pages of documents and images taken from electronic devices belonging to Manafort's former business partner Rick Gates.
Manafort has been charged with over 20 counts, including both tax and bank fraud, conspiracy, obstruction of justice and failure to register as a foreign agent between 2006 and 2015, according to court documents reviewed by Newsweek. Manafort has pleaded not guilty.
The Mueller indictment alleges that Manafort made tens of millions of dollars as a political consultant and well-connected lobbyist while working on behalf of pro-Russian political operatives inside Ukraine.
Manafort and Gates allegedly engaged in a scheme to hide the Ukrainian income from the United States by avoiding taxes and disguising the income as "loans" from an offshore corporate entity.
The unsealed court documents do not provide any information on what the witnesses will testify about, but all five individuals revealed Monday were affiliated with Manafort's financial dealings. Dennis Raico, one of the five witnesses, was previously associated with Federal Savings Bank in Chicago. The bank provided Manafort with $16 million in loans after Manafort's ouster from the Trump campaign back in August 2016.
NBC News reported in February 2018 that the Mueller investigation was looking into Steve Calk, the founder of Federal Savings Bank, to determine if Manafort promised the banker a White House position once Trump took office in exchange for the bank loans.
Manafort faces an additional trial in Washington, D.C., later this year on similar charges.
The Russia investigation has resulted in charges against dozens of people. Early this month, Rod Rosenstein, the deputy attorney general, announced an 11-count indictment against 12 Russian intelligence officers of the Main Intelligence Directorate, known as the GRU.
The Russian nationals were accused of hacking the Democratic National Committee, the Clinton presidential campaign and the Democratic Congressional Campaign Committee.
Paul Manafort Trial: Who Are the 5 Witnesses Granted Immunity? | U.S.