Trump Investigator Now Has Mar-a-Lago's 'Eyes and Ears'—Ex-Special Counsel
Special Counsel Jack Smith is hoping to speak to people who are "invisible" to Donald Trump as part of the classified documents probe by subpoenaing several people who work at the former president's Mar-a-Lago resort, according to former Pentagon Special Counsel Ryan Goodman.
Goodman was reacting to a report from CNN that Smith has subpoenaed at least two dozen people, including Mar-a-Lago restaurant workers to at least one housekeeper, to testify to a federal grand jury as part of the investigation into allegations Trump mishandled top-secret materials found at his Florida home and then attempted to obstruct the federal attempt to retrieve them.
Smith is heading the classified materials probe, as well as the federal investigation into Trump's actions in and around the 2021 Capitol attack and his attempts to overturn the 2020 election results. Trump is at risk of becoming the first president in United States history to be indicted over both investigations, as well as other inquiries in which he is the center.
Speaking to CNN's OutFront on Thursday, Goodman suggested that Smith is seeking testimony from Mar-a-Lago workers as they may hold key information while going underneath the radar of the former president.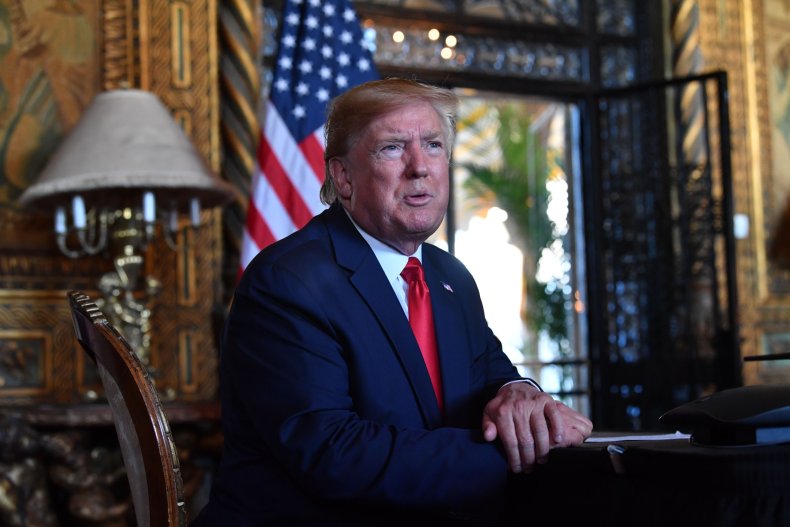 "They might be invisible to him. But they are the eyes and ears, and they can see things. Or they can know things might even be somewhat rumored, but then they can at least give the investigators leads, so they can tell the investigators who is present in different conversations," Goodman said.
Goodman added that a similar tactic was deployed last year by the House Select Committee investigating the January 6, 2021, riot at the U.S. Capitol.
"There are important lower-level White House staff that do give testimony for example, the person that greets Trump as he enters the White House after his Ellipse speech and tells him that there's rioting down at the Capitol, that's an important marker, but that was a lower-level staff person; he might not have noticed or thought about that conversation," Goodman said.
Discussing the latest round of subpoenas, one source familiar with the Justice Department's investigation told CNN: "They're casting an extremely wide net—anyone and everyone who might have seen something."
Prosecutors have already questioned one Mar-a-Lago worker who is thought to be a key part of the investigation.
Walt Nauta, a valet driver at Mar-a-Lago, is alleged to have been ordered by Trump to move boxes of documents into a storage room at the resort after the former president received a government subpoena to return the classified materials.
Trump has frequently denied any wrongdoing by having the top secret documents at his home, including repeatedly pushing the disputed claim that he declassified all the materials before he left the White House in January 2021.
Newsweek reached out to Trump's office via email for comment.